Activision announced, during the recent PlayStation State of Play livestream, that Crash Bandicoot 4: It's About Time will feature a brand-new game mode, new playable characters, new skins, and more.
The new game mode, called the "N. Verted" mode, takes the typical mirror mode to a whole new level. The new game mode not only features alternate perspectives but also alternate sound effects, music, and in some dimensions, additional transformations to the level. Players will also earn Bumpa-berries instead of Wumpa fruit in "N. Verted" mode to unlock more rewards.
"This is the first new game in the Crash Bandicoot series in more than a decade, so we felt it was important to introduce a brand-new style of play," said Paul Yan, Chief Creative Officer and Co-Studio Head at Toys for Bob. "We teamed up with our good friends at Beenox to help us develop N. Verted mode, and they brought all of the same passion and expertise that went into the amazing Crash Team Racing Nitro-Fueled."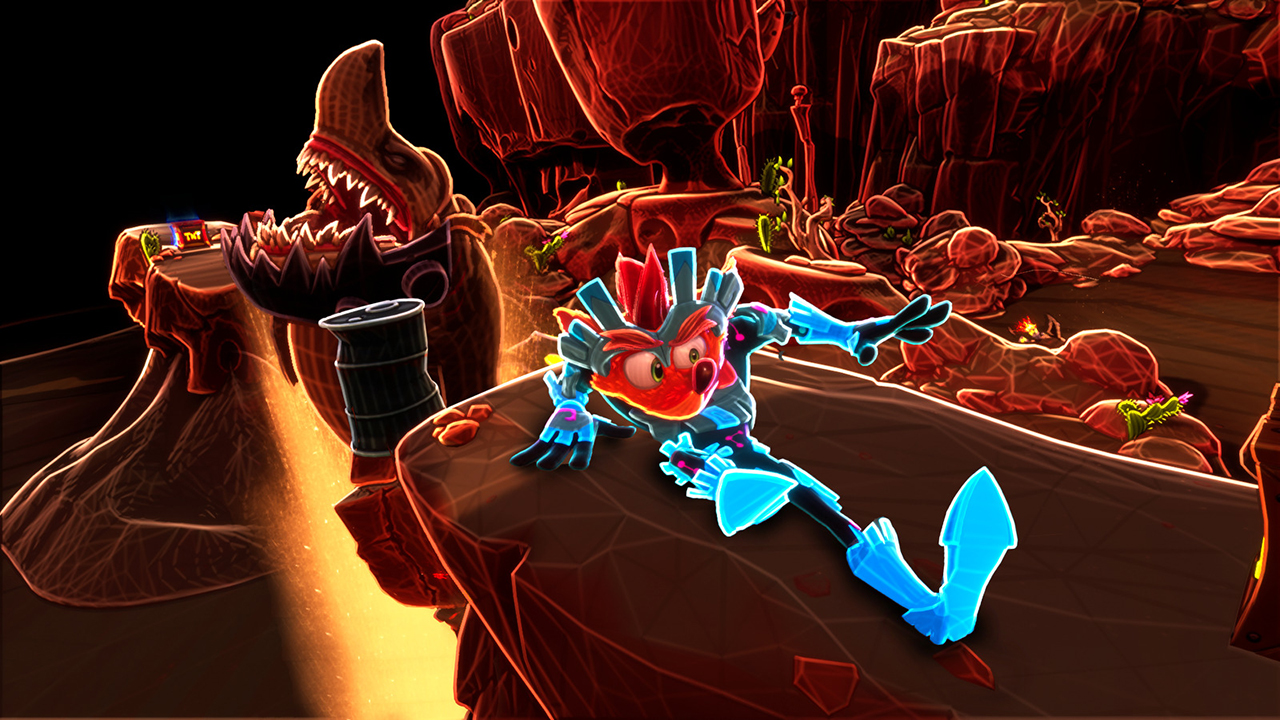 Developer Toys for Bob also announced that aside from Crash, Coco, and Neo Cortex, fan-favorite villain Dingodile will also be available as a playable character for the first time in the series. Crash Bandicoot 4: It's About Time will also feature cosmetic skins for Crash and Coco that can be unlocked by using gems or completing challenges. According to the developer, the game will not feature any microtransactions.
Crash Bandicoot 4: It's About Time is scheduled for release on October 2, 2020, for the PS4 and Xbox One.