Converge ICT has announced its new FiberX Time of Day plans that give its customers the option to choose which time period they'd prefer to have faster internet speeds, whether it be during the day or night. Subscribers will be able to pick between the Day Plan or Night Plan and experience double their plan's bandwidth during the time period they opt for.
"We at Converge aim to be always in tune with our customer's changing needs. Through Time of Day, Converge aims to provide our residential customers with cost-efficient and flexible connectivity options that suit their consumption habits," Converge ICT Chief Operating Officer Jesus Romero said.
Current and existing FiberX customers will only need to pay an additional PHP 399 with their current subscription to avail of the new Time of Day plans. Day Plan subscribers will get double the speeds from 07:00 AM to 06:59 PM while the Night Plan will run from 07:00 PM to 06:59 AM, giving users who work-from-home either during the day or evening the option to improve their internet connections.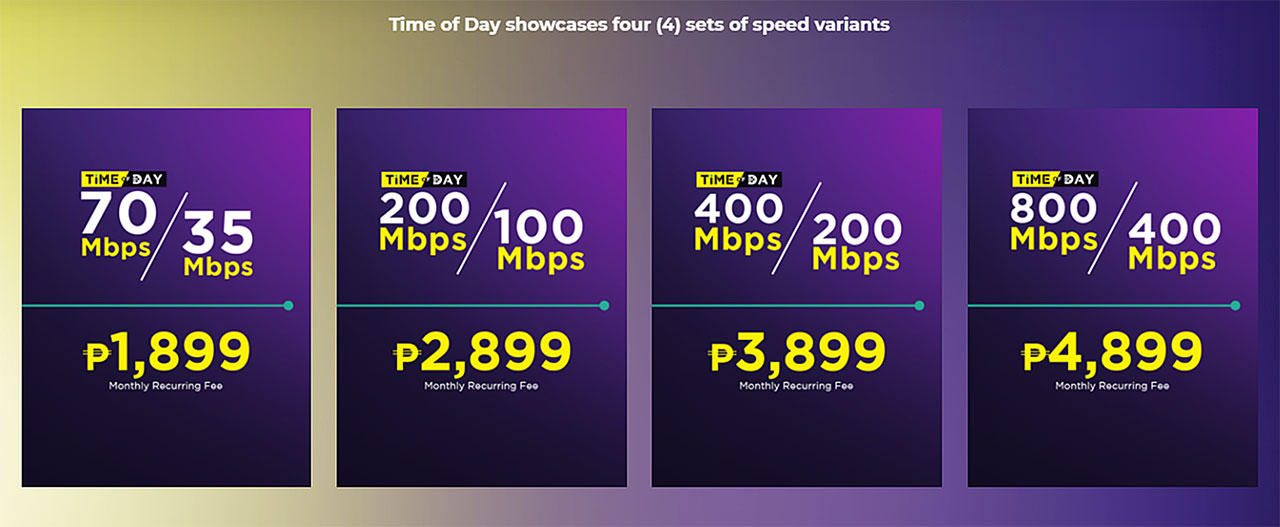 "As our residential customers' connectivity needs continue to change and grow, Converge maintains its commitment to provide them with the best and most affordable internet resources to excel in every part of their daily lives," Romero added.
With many people working from home because of the ongoing pandemic, having the option to get double your current internet speeds when you need it at a fraction of the cost looks like a pretty good offer. More information on the Converge ICT FiberX Time of Day plans can be found at convergeict.com.