ASUS has unveiled a new concept motherboard at Computex 2019 called the Prime Utopia, which shows the company's vision and aspirations for what a high-end desktop motherboard setup would look like in the future.
The biggest and most innovative feature of the Prime Utopia concept is the placement of its PCIe slots at the back of the board to not only improve thermal performance by spreading out the locations of the CPU, GPU, and M.2 drives, but also provide more space at the front of the board for other components such as expansion cards and M.2 storage.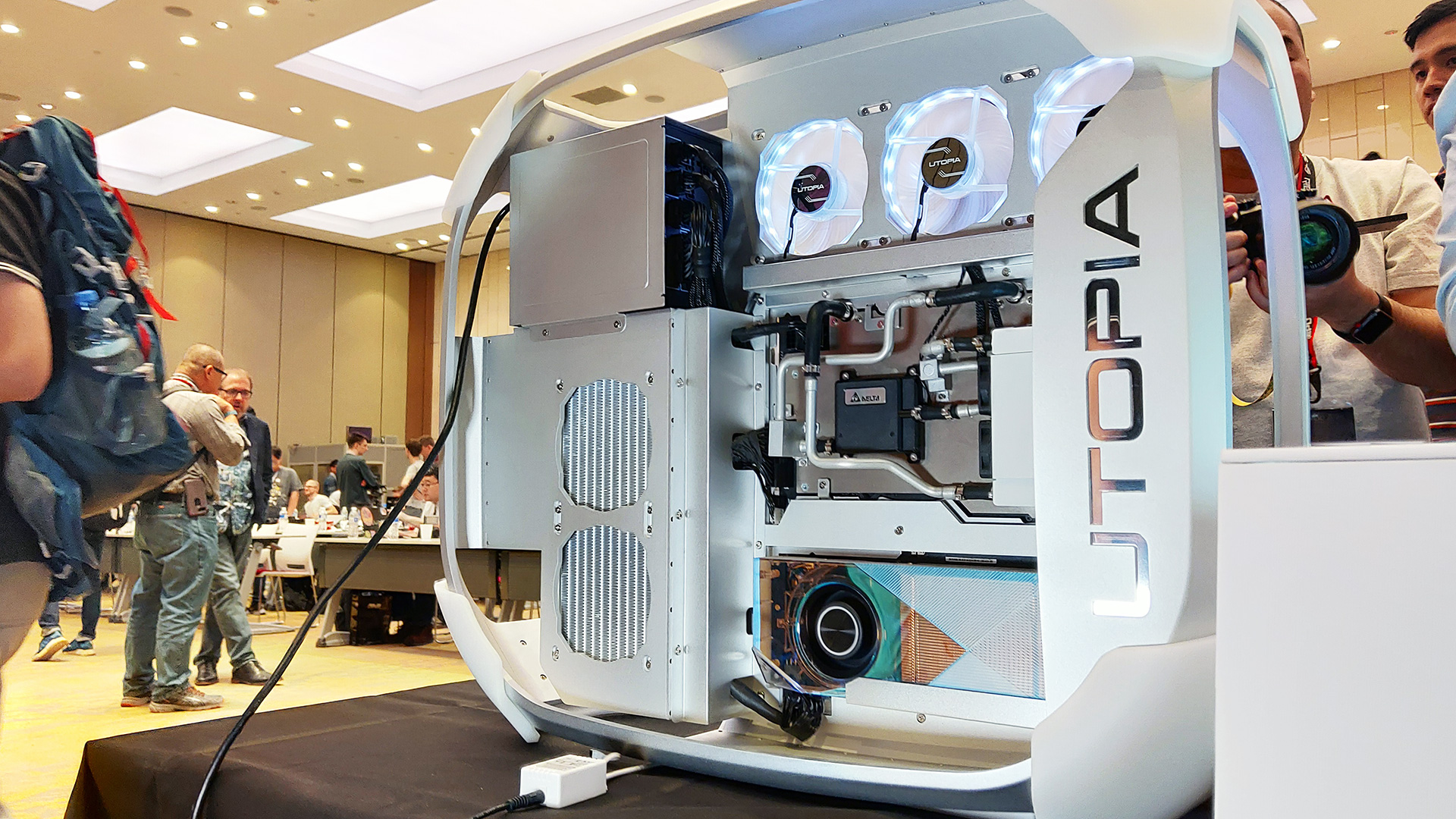 The rear of the motherboard also shows a concept liquid cooling solution for the boards VRMs and CPU. In addition to the liquid cooling system, the Prime Utopia also features a new, proprietary Hydra Cortex fan header, which is capable of hosting and controlling up to four fans individually through a single header.
The Prime Utopia also features a modular rear I/O, which will allow users to install whichever ports and connectivity options they need for their setup. Lastly, the concept utilizes a 7-inch full-color OLED touch display which can be connected either via cable or Wi-Fi and can be used to modify the BIOS, control fans, monitoring the system, and more.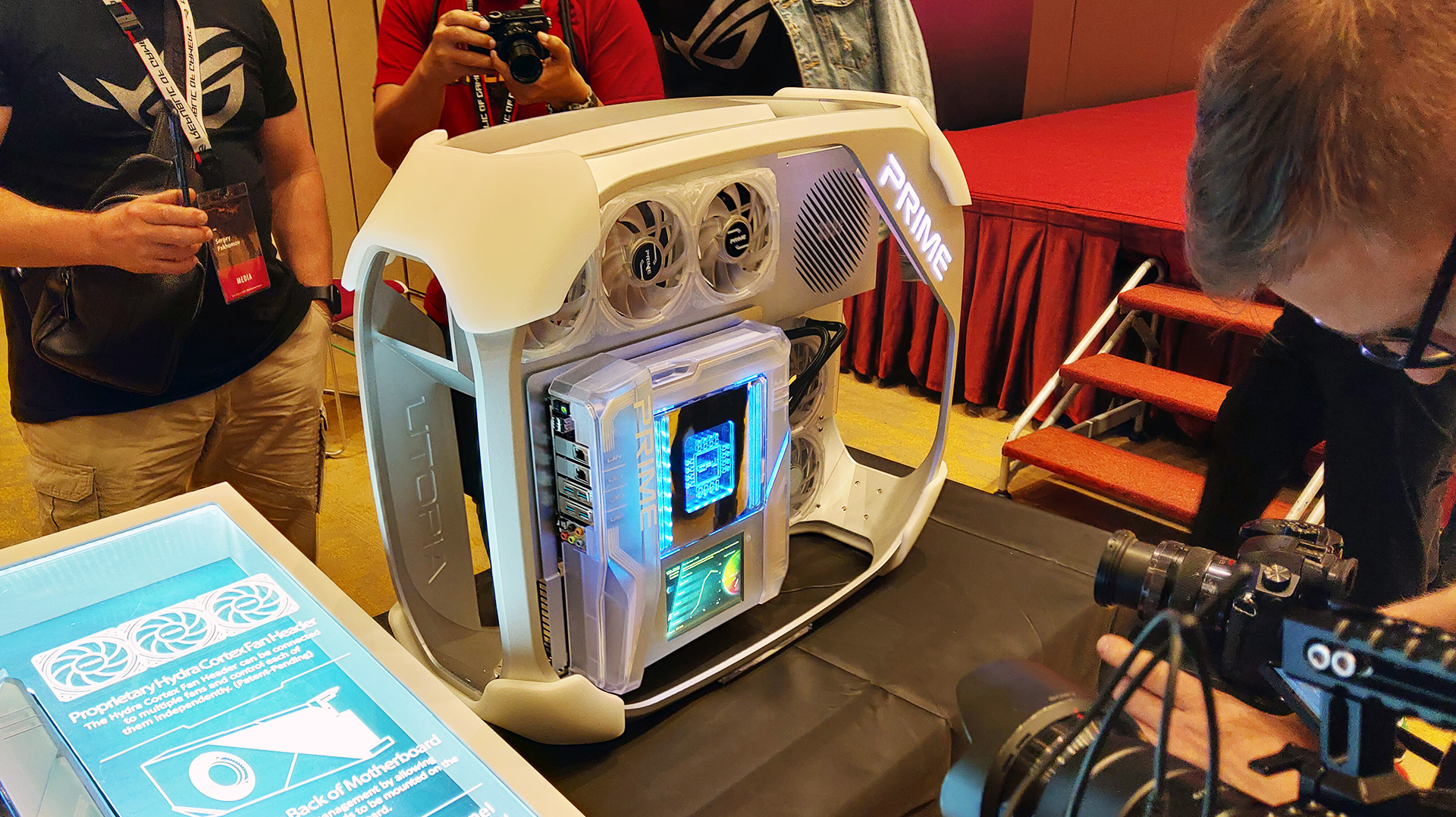 While the Prime Utopia concept may never see the light of day in its current state, many of its features, such as the modular rear I/O or the Hydra Cortex Fan header, may eventually make it to future motherboards from ASUS. Hopefully most, if not all, of the features of the Prime Utopia will eventually become reality.