ASUS ROG is expanding its component ecosystem this year with the announcement of the ROG Ryujin and ROG Ryuo AIO liquid coolers as well as the ROG Thor 1200W Platinum power supply at Computex 2018.
The ROG Ryujin is the company's first AIO liquid cooler and the world's first to feature an OLED display. The 1.77-inch LiveDash color OLED display is capable of showing real-time system stats as well as user selected images or GIFs. The Ryujin also features reinforced sleeved tubing as well as an embedded micro fan that helps cool the motherboard's VRM and M.2 SSDs that are located near the CPU socket by up to 20-degress Celsius. The new AIO liquid cooler utilizes Noctua industrial PPC radiator fans and is available in both 360mm and 240mm radiator configurations.
The ROG Ryuo is the company's other new AIO liquid cooler designed for compact and mid-sized systems. It also comes with the same 1.77-inch LiveDash color OLED and sleeved tubing as the ROG Ryujin and comes in 120mm and 240mm radiator sizes. The Ryuo comes with ROG-designed radiator fans rather than the Noctua ones found on the Ryujin.
Both the ROG Ryujin and ROG Ryuo are compatible with ASUS's Aura Sync RGB technology for synchronized RGB lighting and are controlled by the company's ROG Vortex technology where users may also customize the OLED display and cooling.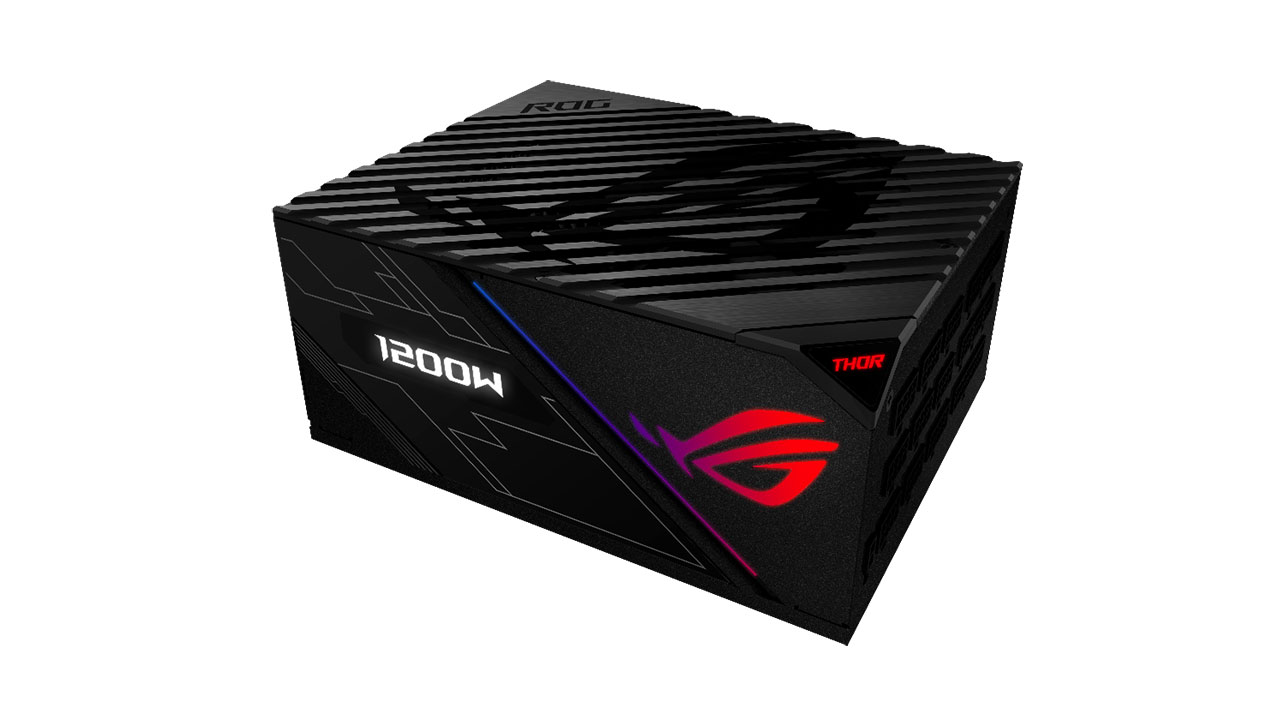 The ROG Thor 1200W Platinum is the company's first power supply and features an IP5X-certified 135mm wing-blade fan, an OLED Power Display for real-time power draw monitoring, ROG-designed heatsinks, and 100% Japanese capacitors. It also has 80 PLUS Platinum certification, modular sleeved cables, a 10-year warranty, and RGB lighting that's compatible with ASUS's Aura Sync technology.
There's no word yet as to when the new ROG components will hit the market or how much they'll be priced at but it's fairly safe to expect they'll be released before the end of the year.