ASUS has announced a new promotion in collaboration with table and accessory maker Iron Meets Wood wherein customers who purchase 2 or more ASUS monitors can get discounts on Iron Meets Wood End Game tables.
Those who purchase any two (2) ASUS or ROG monitors need only present their purchase receipt to Iron Meets Wood to avail of the promotion, which will run from October 19 to November 15, 2020. Those who purchased ASUS or ROG monitors from October 1 to 18, 2020, will also be considered for the promo.
Additionally, those who purchased two monitors on two separate occasions (one within 2020 and another within the promo purchase period of Oct. 1 to Nov. 15, 2020) may also be eligible for the promotion given than both purchase receipts are under the same name.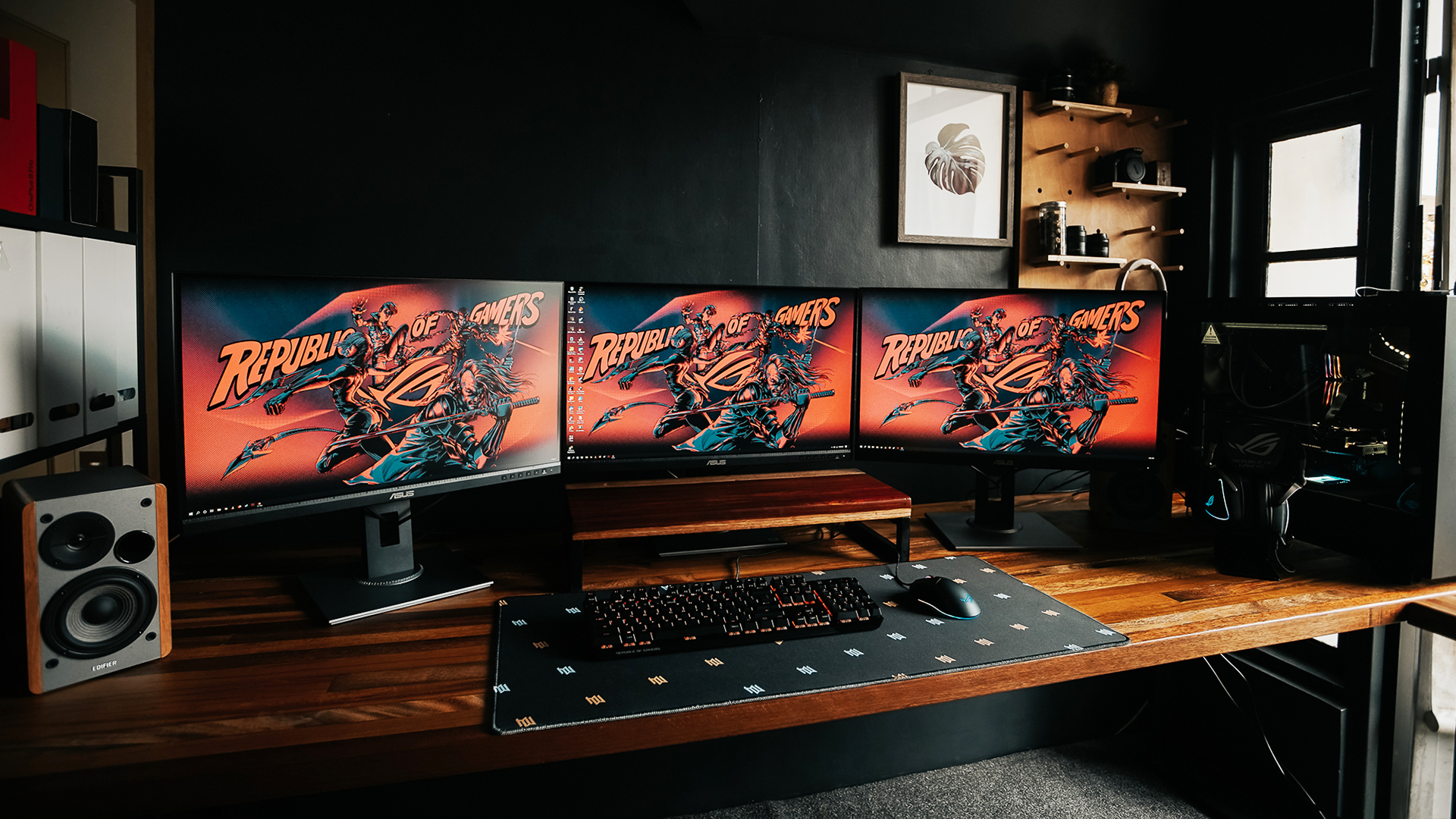 Eligible customers will get up to a 20% discount on Iron Meets Wood End Game tables along with free shipping within Metro Manila.
20% off on 200cm tabletop
15% off on 150cm tabletop
5% off on 120cm tabletop
Customers who avail of the promo and post a review of their purchased monitors and table on social media with the hashtags #ASUSxIMW, #WorkEfficiently, and #PlayWithStyle will also get a chance to win prizes from Iron Meets Wood.
One (1) winner – 200cm End Game Table (worth PHP 26,000)
One (1) winner – Monitor Riser V3 (worth PHP 10,500)
One (1) winner – Palm Rest (worth PHP 1,850)
More information on the promotion mechanics can be found on the official promo website as well as on the ASUS and Iron Meets Wood Facebook pages.