AMD has officially released the latest version of its Radeon Software, the company's driver and software suite for its series of Radeon graphics cards. The new edition, AMD Radeon Software Adrenalin 21.4.1, adds a slew of new features for remote gaming, content creation, monitoring, customization, and more.
"Providing powerful hardware is only half of the equation to deliver the extraordinary, world class AAA, esports and multiplayer experiences gamers have come to expect," said Frank Azor, chief architect of Gaming Solutions at AMD. "With the new AMD Radeon Software release, our goal was to allow gamers to unlock the full potential of their AMD gaming systems, enabling them to fully immerse themselves in beautiful, hyper-realistic worlds, easily share their latest battles and victories, find new ways to game with friends and customize their gaming experience as they see fit."
One of the main additions with the release of Adrenalin 21.4.1, is the addition of Windows PC support for the software's AMD Link feature, allowing users to connect to their gaming PC from another Windows PC. The feature previously only allowed streaming from a phone, tablet, or TV. And with the new AMD Link Game feature, users will be able to let a friend connect to their PC from another Radeon-powered system to play games that support either local multiplayer or split screen mode.
Content creators will be able take advantage of the Radeon Software's new recording and streaming features, including enhancements to its scene editor, improved sorting and tagging functionality, and a new wizard that makes setting up streaming and recording much easier for entry-level users.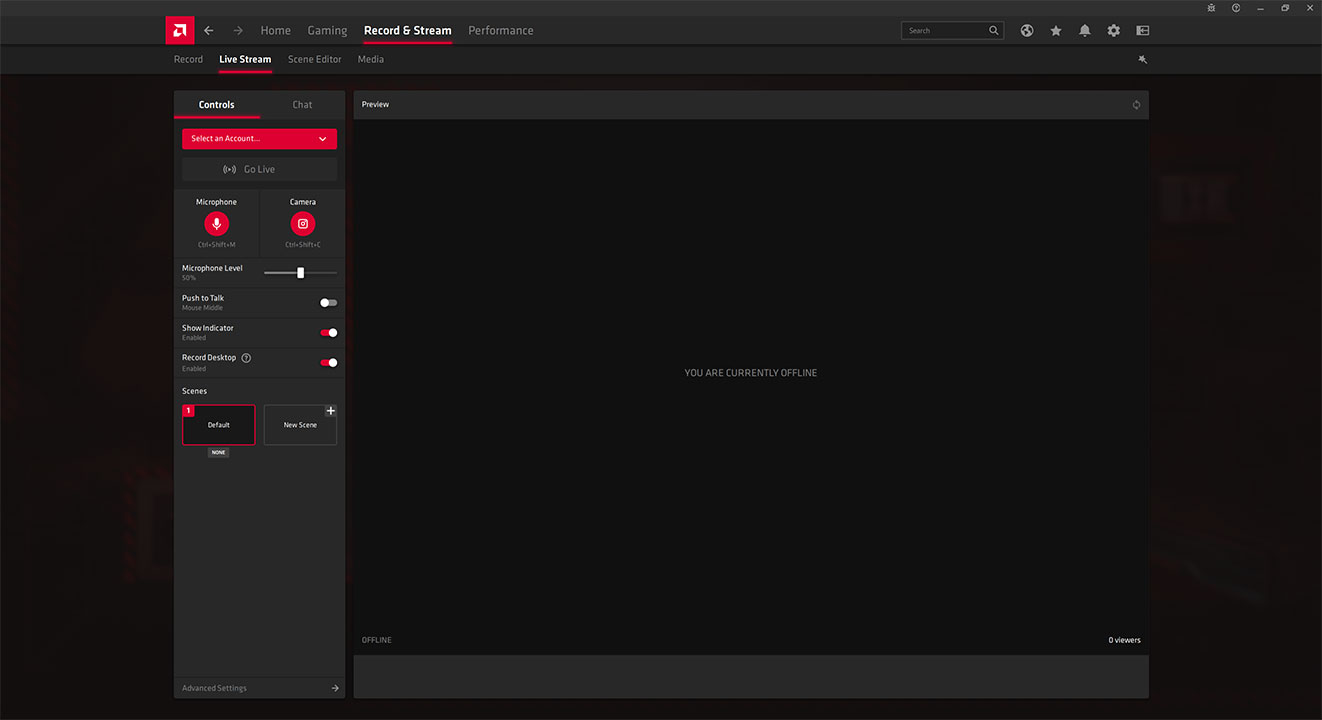 The new Radeon Software also features an updated user interface that adds an improved search bar, additional gameplay stats on the games tab, and more. AMD has also included the performance metrics of Ryzen processors within Radeon Software alongside the stats of their Radeon graphics card, allowing users to see CPU utilization, clock speed, temperature, voltage, power consumption, and fan speed from within the same application. The new software also now offers users several installation options. Users will be able to choose between a full installation, a minimal installation with a simpler user interface, or a driver-only installation.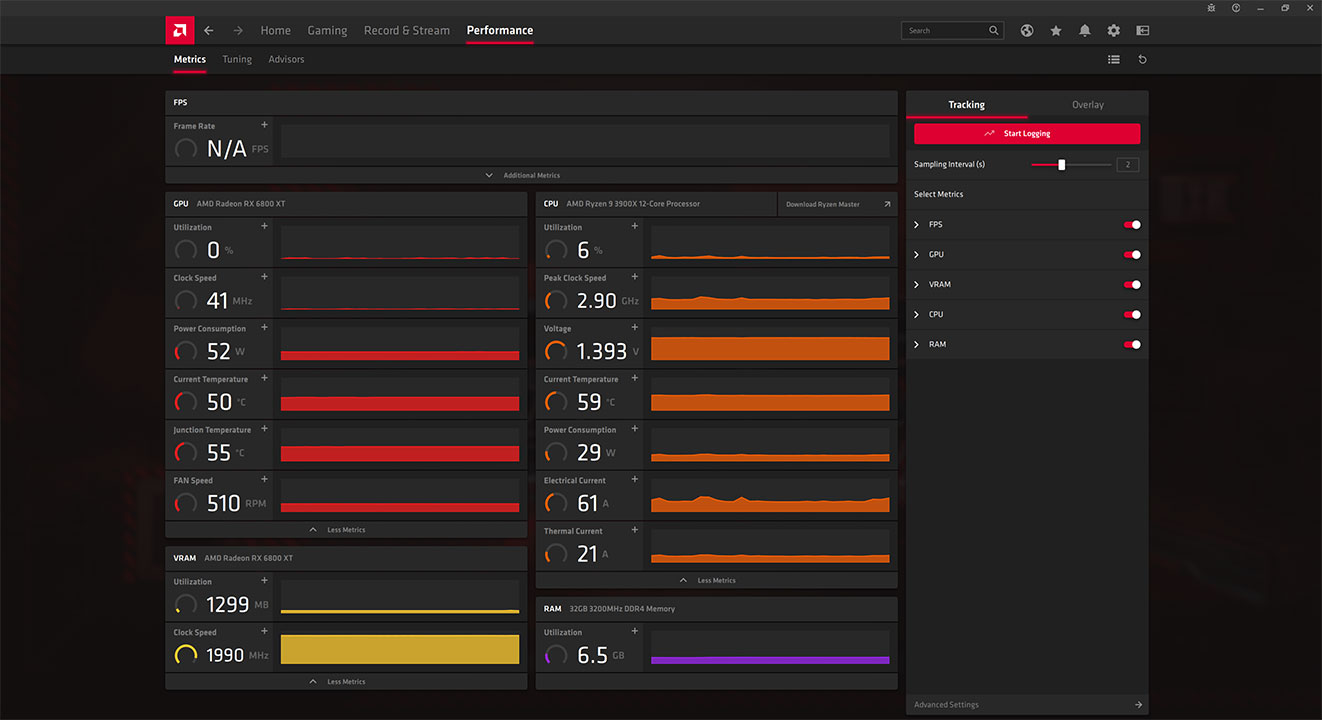 AMD is also helping make games more accessible with the new Color Deficiency Correction feature of the Radeon Software, giving users who have any of the three major color vision deficiency conditions – protanopia, deuteranopia and tritanopia – to experience games with more visual detail without hampering performance.
Other new features of the latest version of the Radeon Software include support for the open-source, royalty-free PlayReady AV1 hardware-accelerated decode for Radeon RX 6000 series graphics cards as well as a new stability feature called AMD Crash Defender, which helps preserve data and recover from potential crashes or hangs in select scenarios.
AMD Radeon Software Adrenaline 21.4.1 is already available for download from the AMD Drivers and Support page.