AMD, in partnership with esports organizer Eliphant, have launched the AMD Streamer Challenge 2020, an 11-episode online series which will run from September through December that will feature online personalities from East Asia (South Korea and Japan) and Southeast Asia (Singapore, Malaysia, Philippines, Indonesia, and Thailand). The series is also sponsored by Acer, HP, EPOS, and Secret Lab.
The streamers featured in the AMD Streamer Challenge 2020 will face off against each other in a variety of formats and game titles across the series' 11 episodes to compete for the event's total prize pool of over USD 20,000. The East Asia competition will be called the AMD Streamer Challenge: Triple Threat and will have the featured streamers from Japan and South Korea face off in a series of in-game challenges in Valorant.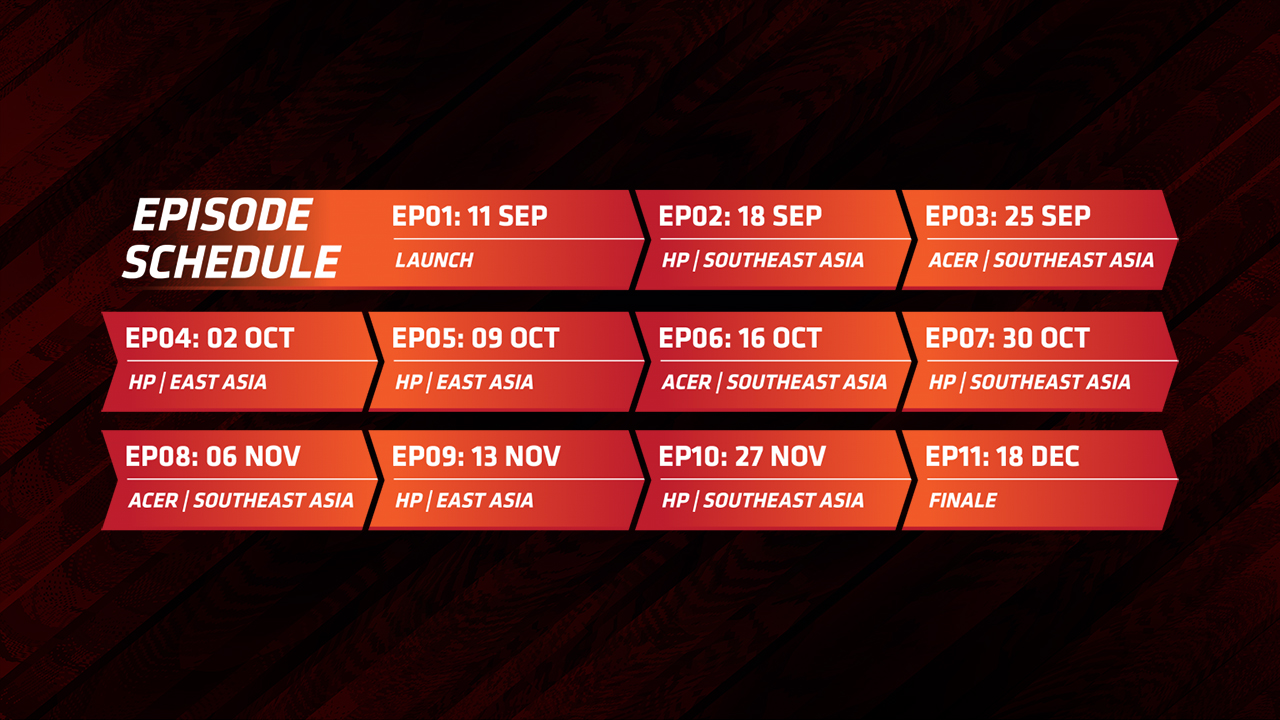 As for the Southeast Asia competition, which is dubbed the AMD Streamer Challenge: Domination, the streamers will form teams with their fans and represent their respective countries in a round robin competition in both Valorant and Fall Guys. AMD-sponsored pro team Fnatic will also make an appearance in the Southeast Asia series and fans will be able to sign up to either play with or against them.
The AMD Streamer Challenge 2020 will be broadcast on the official AMD Twitch channel as well as on the AMD Streamer Challenge website. More information on the series including the episode schedule, list of participating streamers, episode challenge formats, and sign up forms can be found on the official website as well.