The PlayerUnknown's Battlegrounds (PUBG) universe continues to expand on mobile devices as fan-favorite map, Miramar comes to Player Unknown's Battlegrounds Mobile (PUBG Mobile) as part of a brand-new update, available today.
With today's update, PUBG Mobile delivers the harrowing, varied terrain of the Miramar battleground to players. Set in a rugged desert with expansive cities perfect for epic battles, Miramar offers players fast-paced combat in the palm of their hands.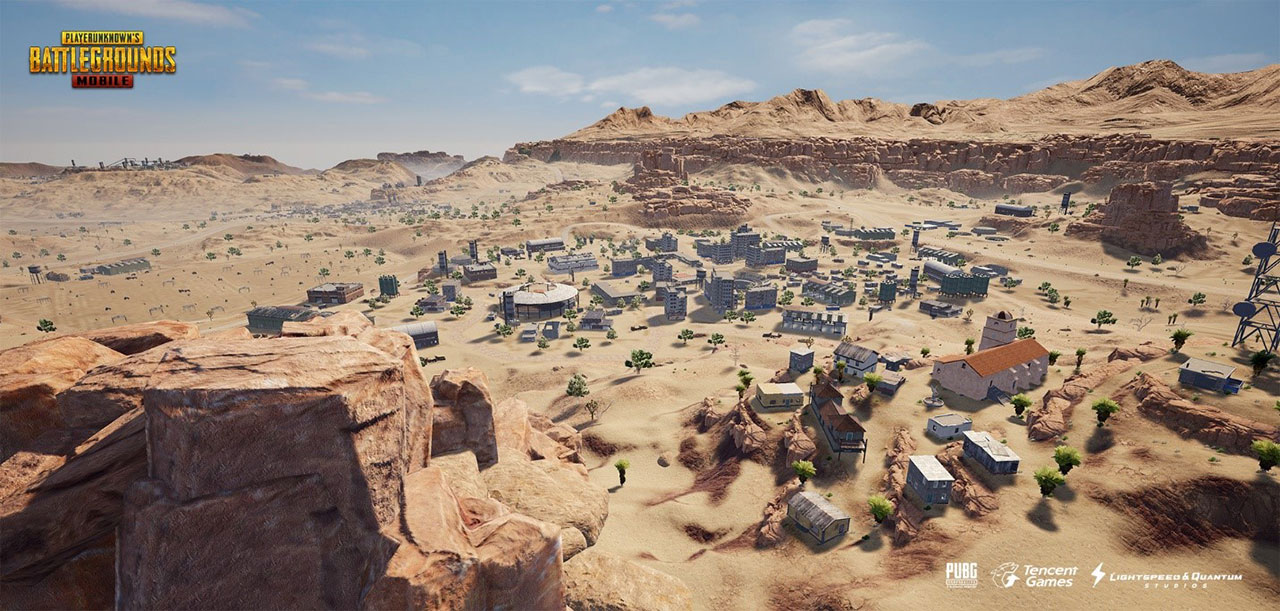 In addition to the inclusion of Miramar, PUBG Mobile's latest update adds new in-game and social features that enhance the player's ability to work with teammates cooperatively, including:
New Weapons and Vehicles – Miramar's addition comes with several new weapons and vehicles
New Social Features – Added local quick team feature: enter a 6-digit code to team up with nearby friends
Increased Optimization – Improvements have been made to in-game sounds, climbing, parachuting and special effects
PUBG Mobile is available to download for free on the App Store and Google Play.
PUBG Mobile is based on PlayerUnknown's Battlegrounds, the original battle royale PC and Xbox One phenomenon that took the world of interactive entertainment by storm in 2017. Up to 100 players parachute onto a remote 8×8 km island to do battle in a winner-takes-all showdown. Players must locate and scavenge their own weapons, vehicles and supplies, and defeat every player in a visually and tactically rich battleground that forces players into a shrinking play zone.
For more information, please visit the official PUBG MOBILE accounts on Facebook, Twitter and YouTube.