Kingston has released a new edition of its New Year USB Flash Drive – Mini Collection every year for over 10 years now, and this year the company made available its new 2021 Limited Edition Mini Cow USB Flash Drive. Kingston sent one to us to check out along with samples of the winning designs of its recently concluded Kingston x CSD APAC Mask Design Contest.
Design & Packaging
The 2021 Limited Edition Mini Cow USB Flash Drive comes in a delightfully-designed plastic container that is meant to mimic a classic glass milk bottle. The top of the bottle even has a large piece of white rubber for the supposed linen cover as well as a loop for the included ball chain. The container separates into two pieces to gain access to its contents. The Mini Cow USB flash drive is secured in place by a molded plastic piece and it sits on a cylindrical block of dense foam, which is also what the container's label wraps around.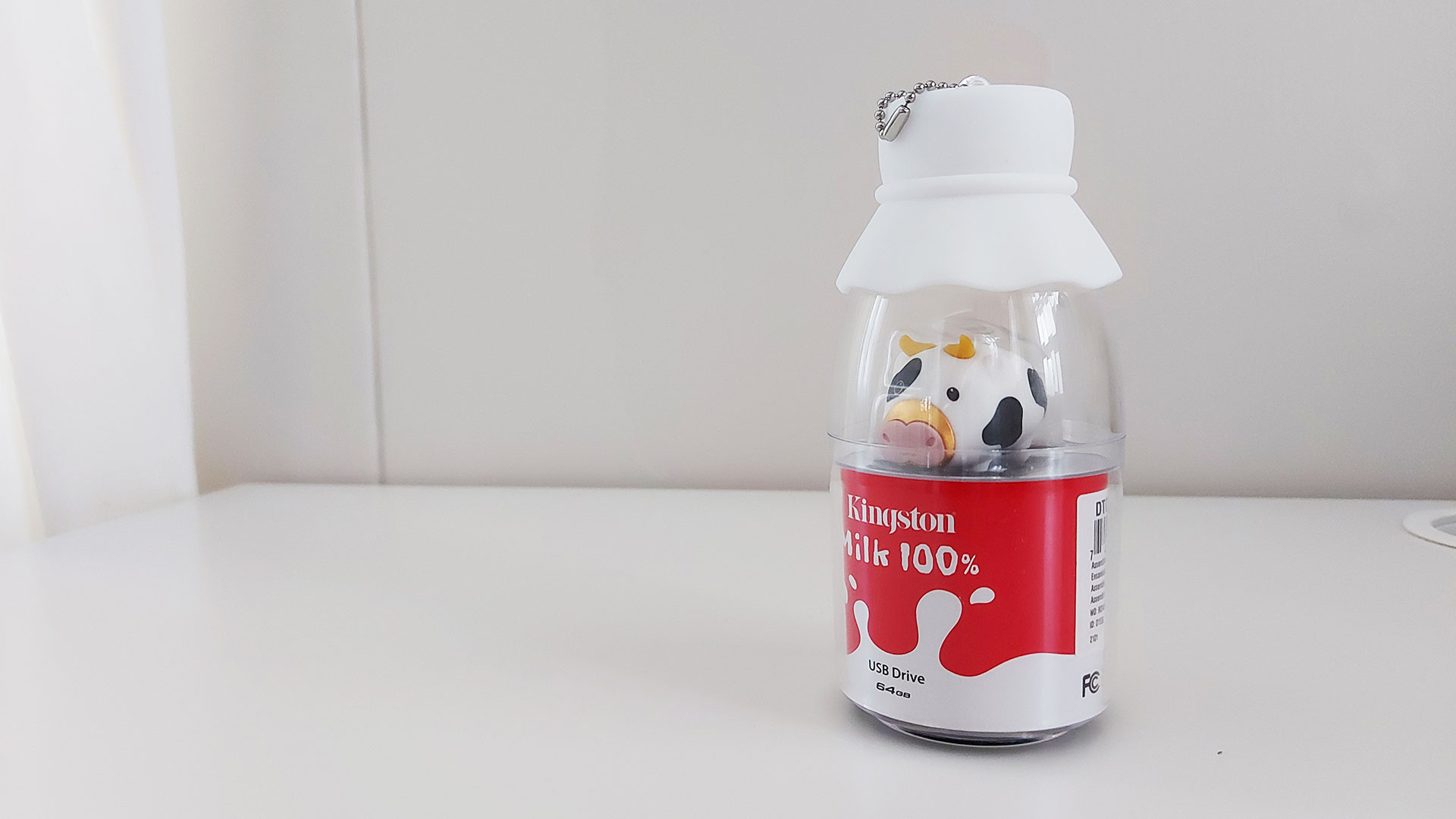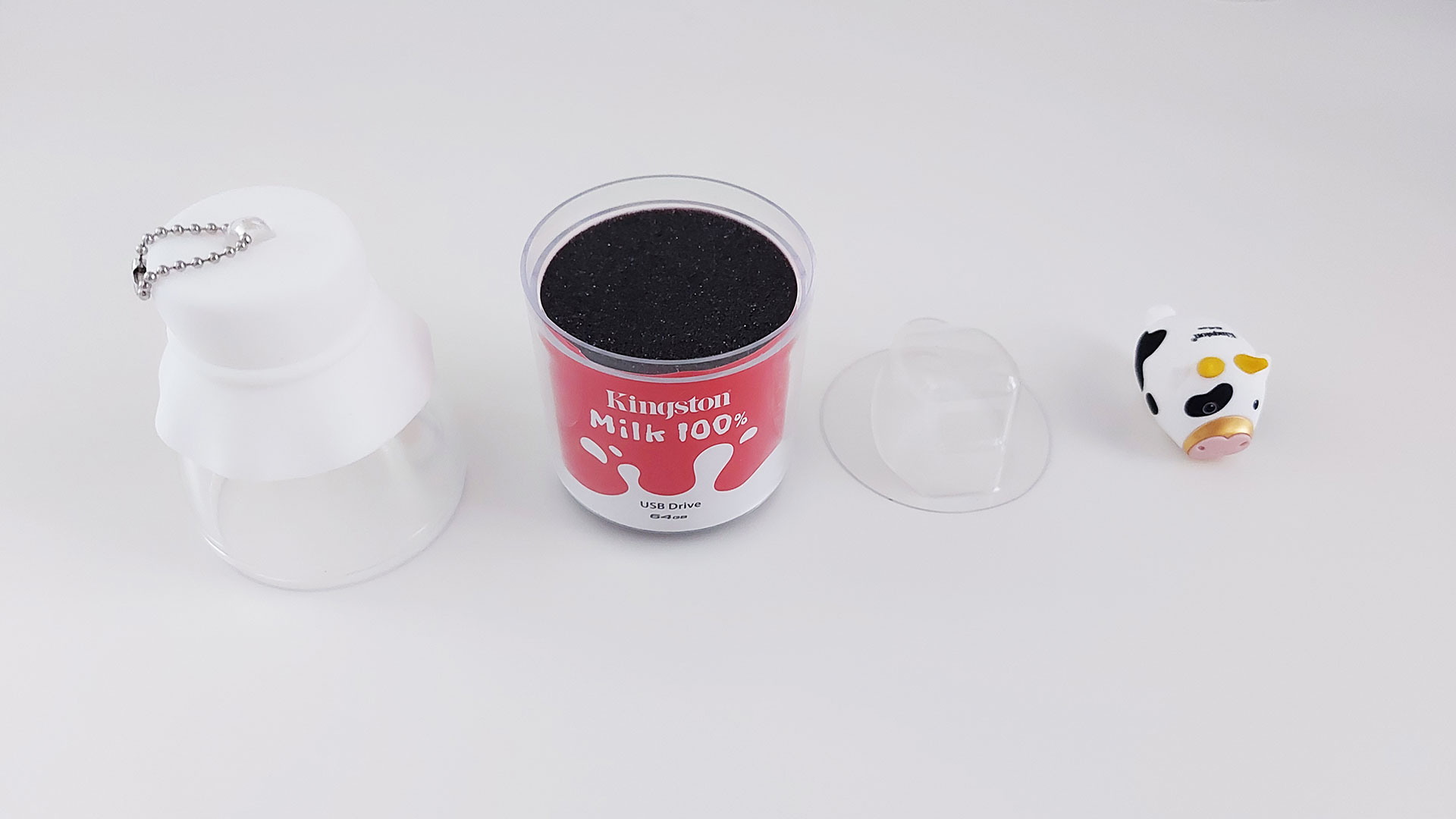 The Mini Cow USB flash drive itself features an endearing design with its white body and black spots. It's made of pretty tough rubber that's meant to survive normal drops and usage. It also features printed eyes, molded ears and feet, as well as yellow horns that are glued in place. A loop is placed where the tail would normally be and the ball chain found on the container can be transferred here for securing the USB flash drive to a keychain, a zipper puller, and more. The Kingston branding as well as the capacity of the drive is also printed on the back of the cow.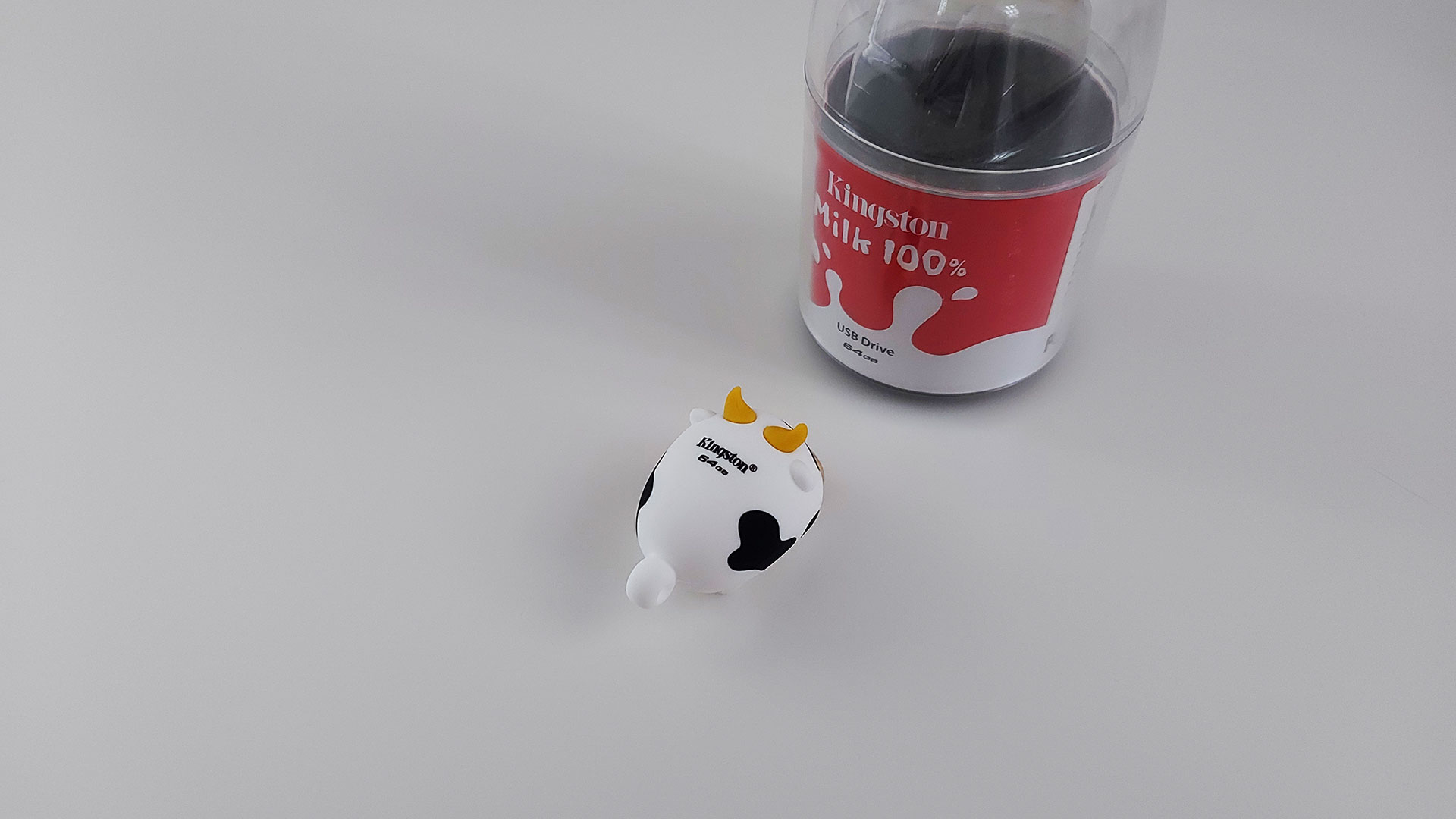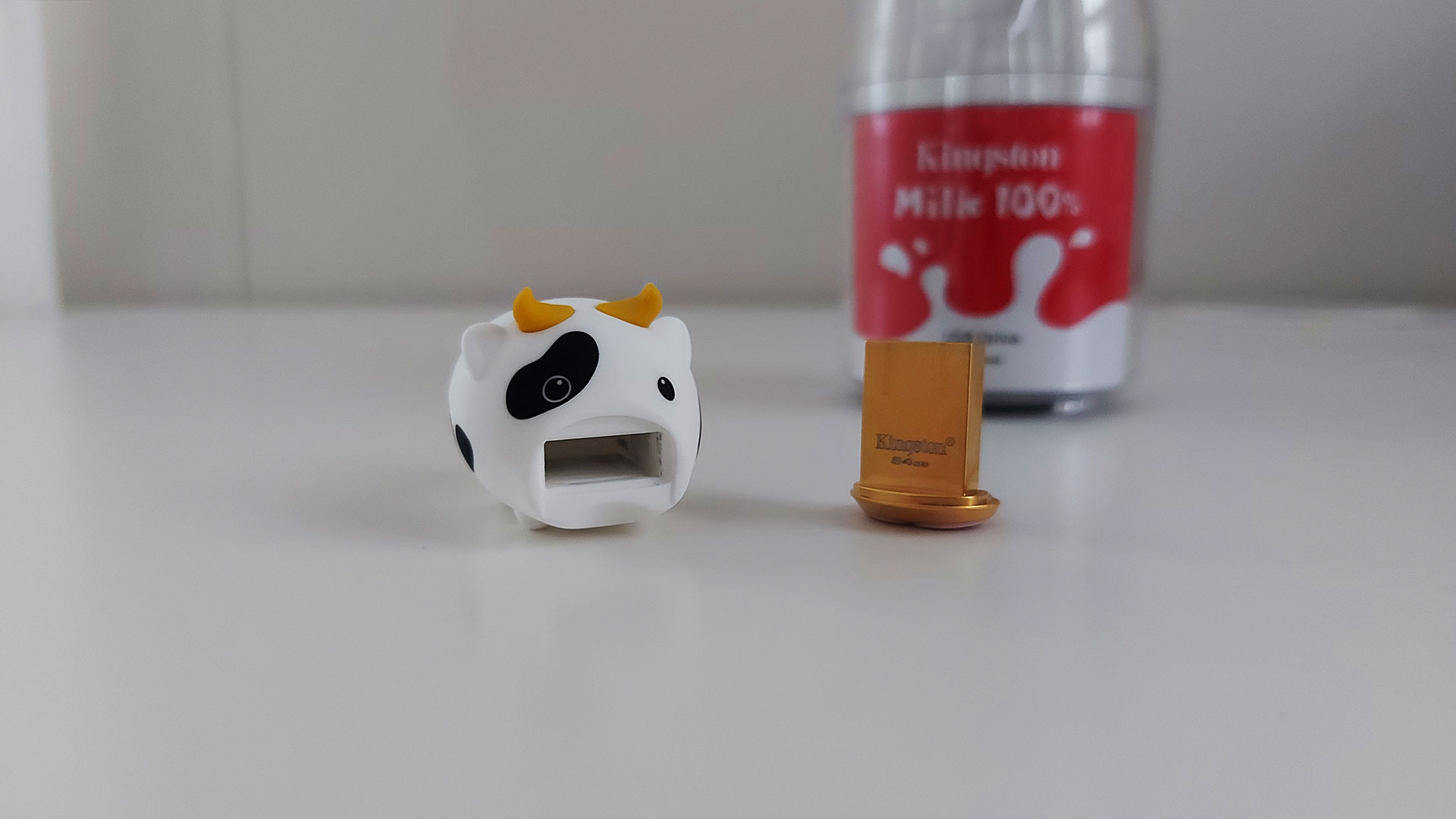 The actual gold-plated USB flash drive is behind the detachable gold and pink snout and features 64GB and a USB 3.2 Gen 1 interface. While the entire body of the Mini Cow USB flash drive is made from rubber, the snout and USB flag drive is made from rubber for the pink nose tip, plastic for the gold snout, and metal for the drive and connector itself. The snout is secured to the body with friction as well as a long tab on the metal connector that sits on a slot inside the rubber body. The connector also features Kingston's branding, the drive's capacity, and other information printed on it.
Performance
We ran the Mini Cow USB flash drive through CrystalDiskMark 7, AS SSD, and ATTO Disk Benchmark to test its performance. We also checked its real-world performance by copying both a large file as well as a group of smaller files to the drive.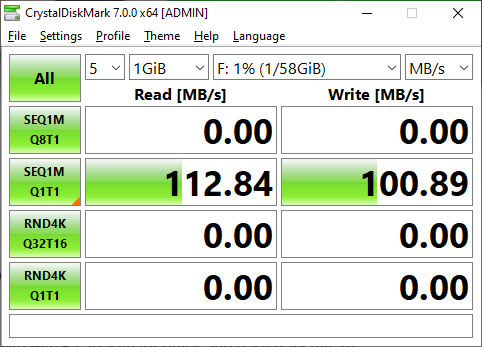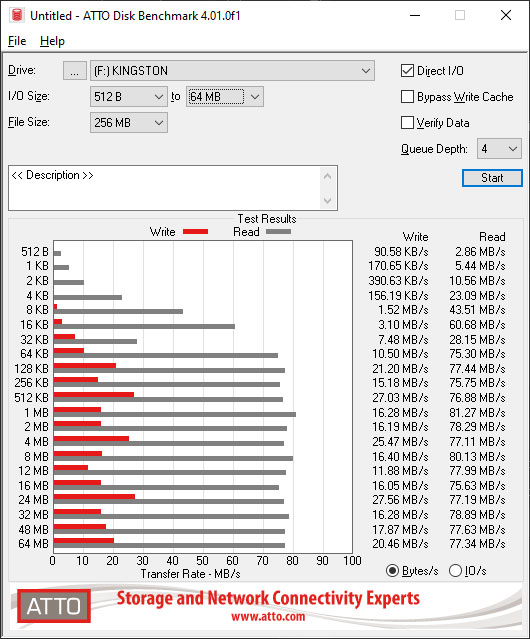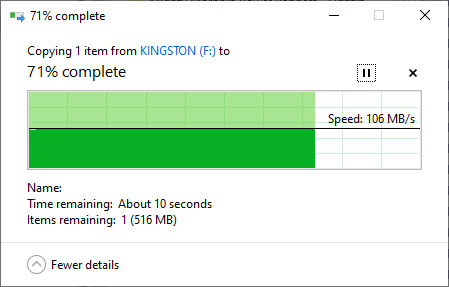 Kingston rates the Mini Cow USB flash drive to have a read speed of 100 MB/s and it's definitely able to reach and even slightly exceed those speeds in all of our tests. On the other hand, its write speed is generally lower but still within expected speeds. While it was able to reach a similar speed with CrystalDiskMark, our AS SSD, ATTO Disk Benchmark, and real-world tests showed significantly different results, reaching write speeds between 27-48 MB/s in most of our tests.
Conclusion
Overall, the performance of the 2021 Limited Edition Mini Cow USB Flash Drive isn't anything remarkable but is still still decent and falls within expectations. Regardless, it isn't really a product you'd purchase mainly for its performance. It's a nice novelty item that you'll most likely get completely due to its design and collectability, which include the packaging and the drive itself. And this is especially true for those who have been collecting the New Year USB Flash Drive – Mini Collection so far and want to add this latest entry into the set.