Ever since AMD released the incredibly impressive first-generation Ryzen processors back in 2017 and followed it up with the even more impressive second-generation in 2018, it looked like the company was finally back on the map and was slowly taking more and more of the territory Intel had been dominating for more than half a decade. And with the release of the third-generation of Ryzen processors earlier this year, AMD is set to grab even more market share from their long-standing rival.
One of the first few processors released for the third-generation Ryzen line-up is the Ryzen 7 3700X. One of only two models in the third-generation Ryzen 7 series, the 3700X sits below the Ryzen 7 3800X, the new top-end model of the Ryzen 7 line. The new 3700X was originally priced at around PHP 19,000 at launch (it is currently priced at only PHP 17,000), which was around the same as its predecessor, the 2700X, when it was released last year.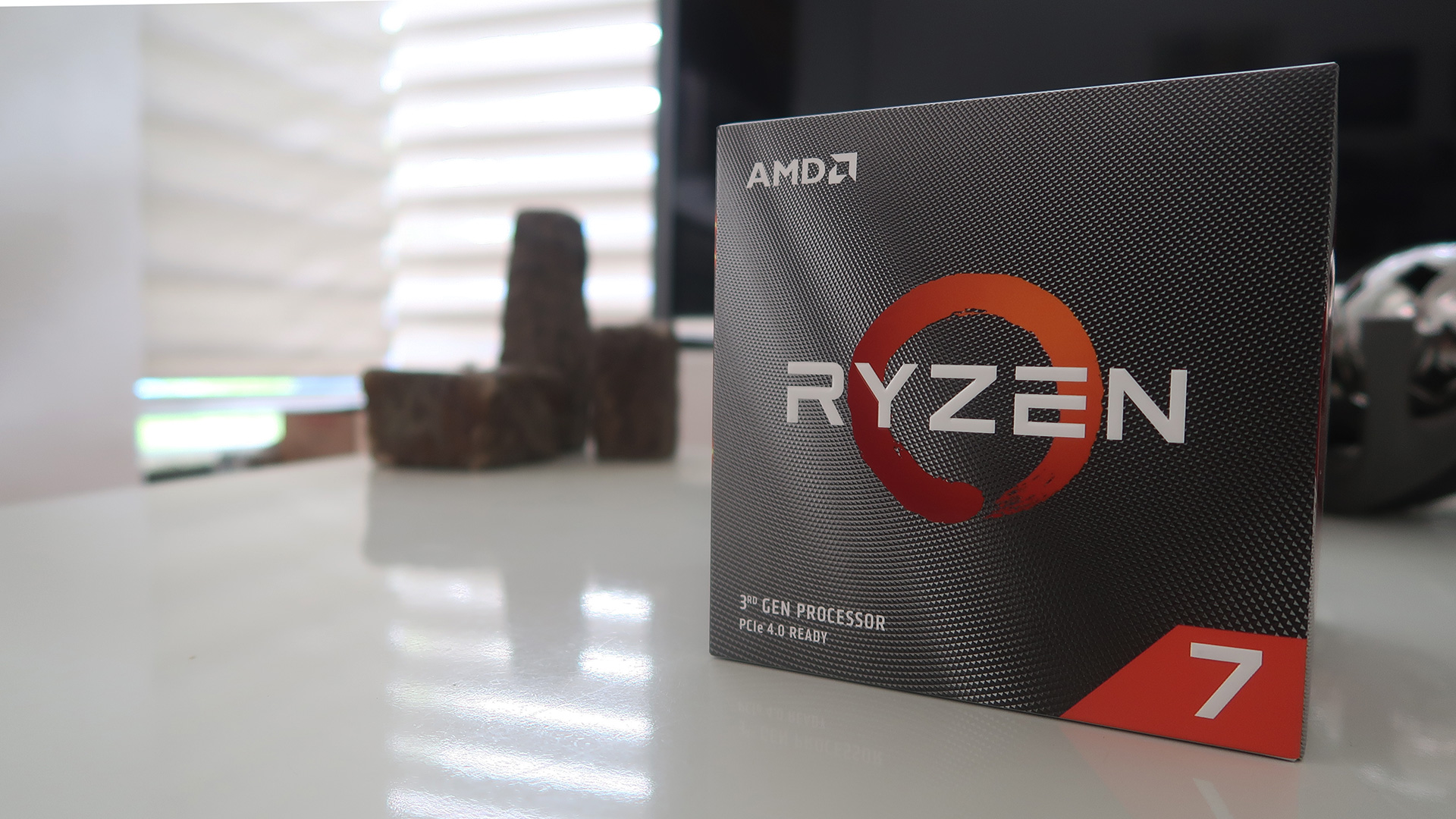 The 3700X as well as all of the third-generation Ryzen processors are based on AMD's latest Zen 2 architecture. The new architecture is significantly bigger upgrade from last year's Zen+, which was considered as only an incremental update to the original Zen architecture. While the Zen+ featured a slightly better manufacturing process from the original Zen, going from 14nm to 12nm, the third-generation processors are manufactured using a new 7nm process and features a completely new multi-chip package design.
The new design separates the multiple CPU dies, which uses the 7nm process, from the I/O dies, that utilize the older 12nm process. This allows the new Ryzen processors to be more scalable and leads to easier manufacturing as AMD is able to use the same CCD for different products. In the case of the consumer Ryzen series, from Ryzen 5 to Ryzen 9, the CCD is able to accommodate up to two CPU dies, from 6 cores using a single 6-core die all the way up to 16 cores using two 8-core dies.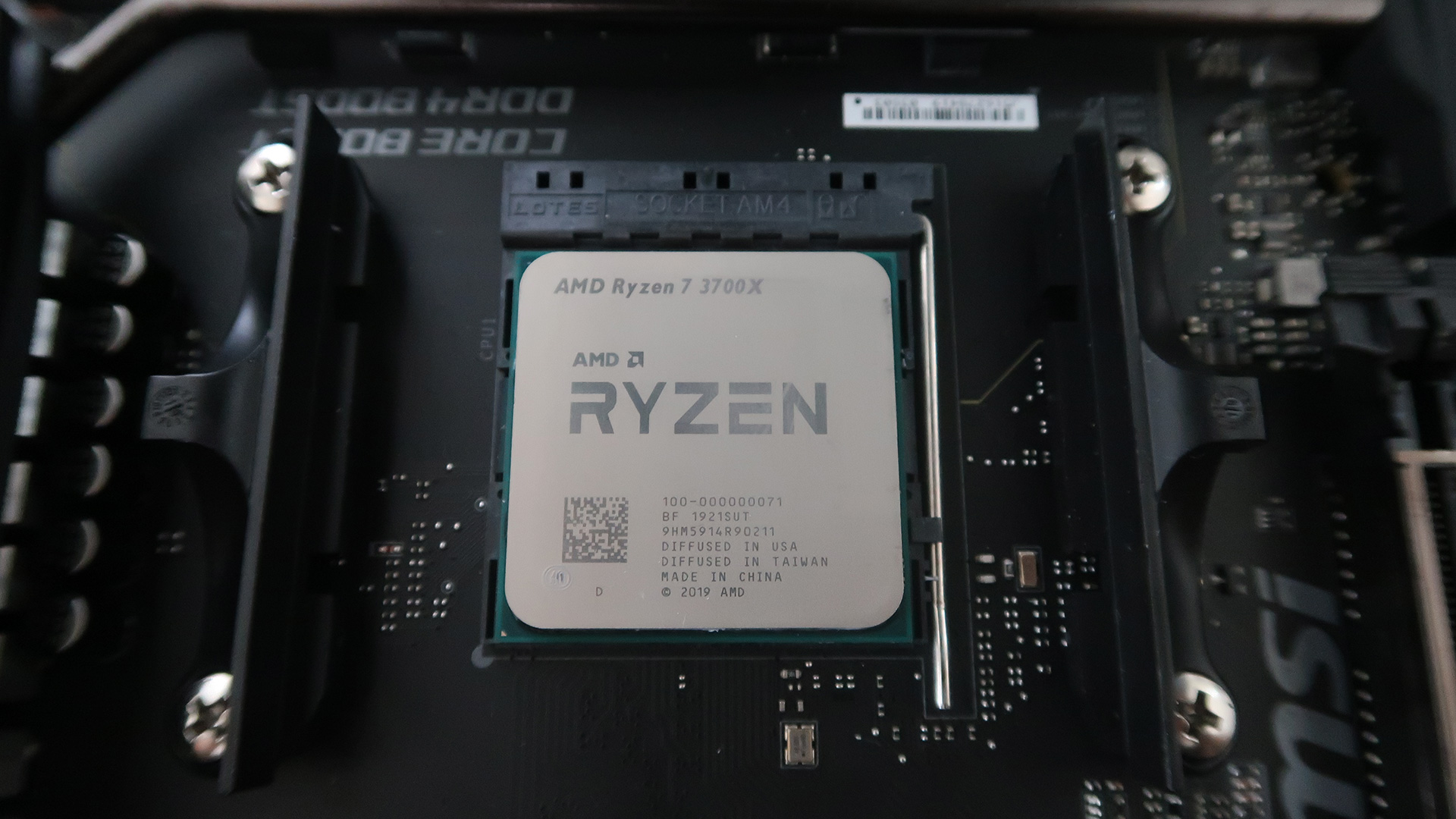 The main specifications of the new 3700X include eight cores and sixteen threads, a 32MB L3 cache, 24 PCIe lanes, and support dual-channel DDR4 memory up to 3200MHz. It also features a base and boost clocks of 3.6GHz and 4.4GHz, respectively, and a TDP of only 65W. When compared to its predecessor, the 3700X has double the amount of L3 cache (32MB vs 16MB), a slightly lower base clock speed (3.6GHz vs 3.7GHz), a slightly higher boost clock speed (4.4GHz vs 4.3GHz), and a significantly lower TDP (65W vs 105W).
AMD's new X570 chipset, that works with the new Ryzen 3000 processors, are also the first consumer boards that support PCIe 4.0, which will lead to even faster NVMe SSDs with native raid support as well as other implementations such as more PCIe 4.0 NVMe M.2 slots, SATA ports, and more. The new chipset also supports more USB 3.1 Gen2 ports (now at 8 compared to the previous generation's 2) and can natively handle connectivity features such as Wi-Fi and Bluetooth.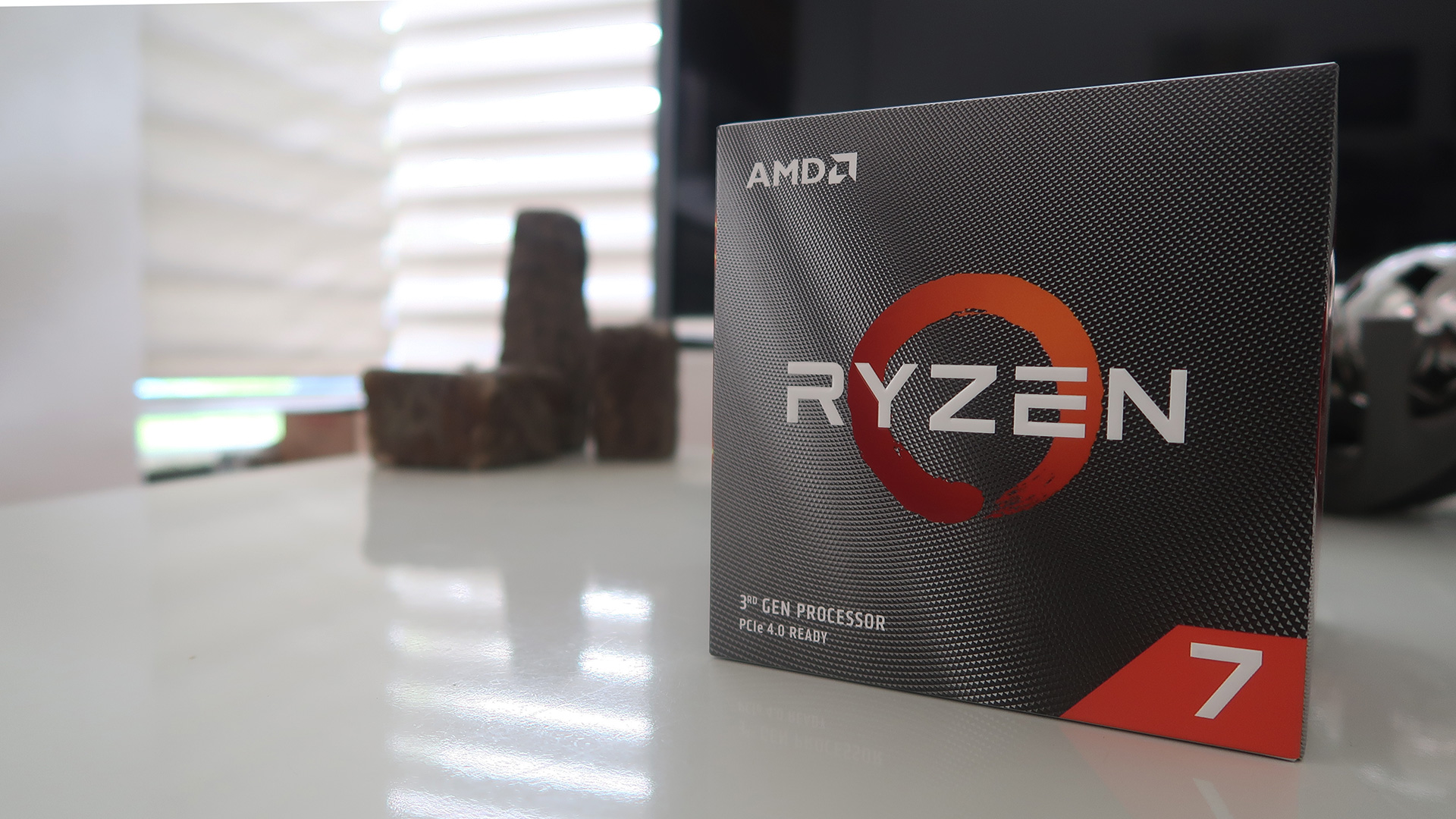 We ran the new Ryzen 3700X through several benchmark tests including Cinebench, PC Mark 10, and Geekbench. We then compared our results with the ones from our Ryzen 7 1800X and Ryzen 7 2700X tests to see just how big of a performance jump the latest generation of Ryzen processors offer over their predecessors. For reference, here are our respective test setups for each of three Ryzen processors we've reviewed:
Ryzen 7 1800X Test Setup
Motherboard: ASUS Prime X370 Pro
RAM: G.Skill Trident Z RGB DDR4 16GB (2x8GB)
Cooling: Deepcool Captain 240EX RGB
PSU: Seasonic M12II Evo 620 Watts
Storage: HyperX Savage SSD (256GB)
GPU: Gigabyte R9 390 Windforce (8GB GDDR5)
OS: Windows 10 Pro
Ryzen 7 2700X Test Setup
Motherboard: Asrock X470 Taichi Ultimate
RAM: G.Skill Trident Z RGB DDR4 16GB (2x8GB)
Cooling: Deepcool Captain 240EX RGB
PSU: Seasonic M12II Evo 620 Watts
Storage: HyperX Savage SSD (256GB)
GPU: Gigabyte R9 390 Windforce (8GB GDDR5)
OS: Windows 10 Pro
Ryzen 7 3700X Test Setup
Motherboard: MSI MEG X570 Godlike
RAM: G.Skill Trident Z RGB DDR4 16GB (2x8GB)
Cooling: AMD Wraith Prism
PSU: Seasonic M12II Evo 620 Watts
Storage: HyperX Savage SSD (256GB)
GPU: AMD Radeon RX 5700 XT
OS: Windows 10 Pro



While we definitely expected an increase in performance with the new 3700X compared to its predecessor, the 2700X, the difference was much more than we expected. The increase was most clearly seen in our Cinebench R15 test where the 3700X performed almost 186% better than its predecessor. The difference was much smaller in our Geekbench test though but still rather impressive, with the multi-core performance increase at 22% and the single core at 10%. Lastly, our PCMark 10 test showed an overall performance difference of 17%.
The 3700X also performed impressively well in our temperature test, which can be attributed to the new design as well as the smaller TDP compared to its predecessor. The 3700X, using just the stock Wraith Prism cooler, ran much cooler than its predecessor with an AIO cooler, with a 7% difference in temperature during the CPU-Z Stress Test. The Ryzen 3700X also ran much cooler on idle, with a 16% decrease in temperature.
Conclusion
The difference between the new Ryzen 7 3700X and its older brethren is incredibly impressive and shows a much bigger performance improvement than the jump from first-gen 1800X and last year's 2700X. The improvements to its performance as well as its thermals, along with all the new features the processors and the new X570 chipset offer, make the 3700X as well as its other Ryzen 3000-series siblings a great choice for anyone looking to get a new high-performance system. Although, those who are planning to overclock their rigs might want to opt for the 3700X's bigger and more expensive sibling, the 3800X, due to its higher TDP headroom. Otherwise, at the PHP 17,000 price range, it's hard to say no to the 3700X.