XCOM: Chimera Squad, a new standalone spin-off title of the popular XCOM turn-based tactical video game series, has been officially announced by 2K and Firaxis Games. The new title will be released next week on April 24, 2020, on PC via Steam.
Here's a description of the game from the press release:
"Set five years after the events of XCOM 2, humans, hybrids and aliens are now working together to forge a civilization of cooperation and co-existence. However, not all of Earth's inhabitants support the interspecies alliance. City 31, a model of peace in a post-invasion world, is opposed by mysterious groups whose agendas threaten to shatter this delicate interspecies alliance. Chimera Squad, an elite force of human, hybrid and alien agents, must work together to destroy the underground threats driving the city toward chaos."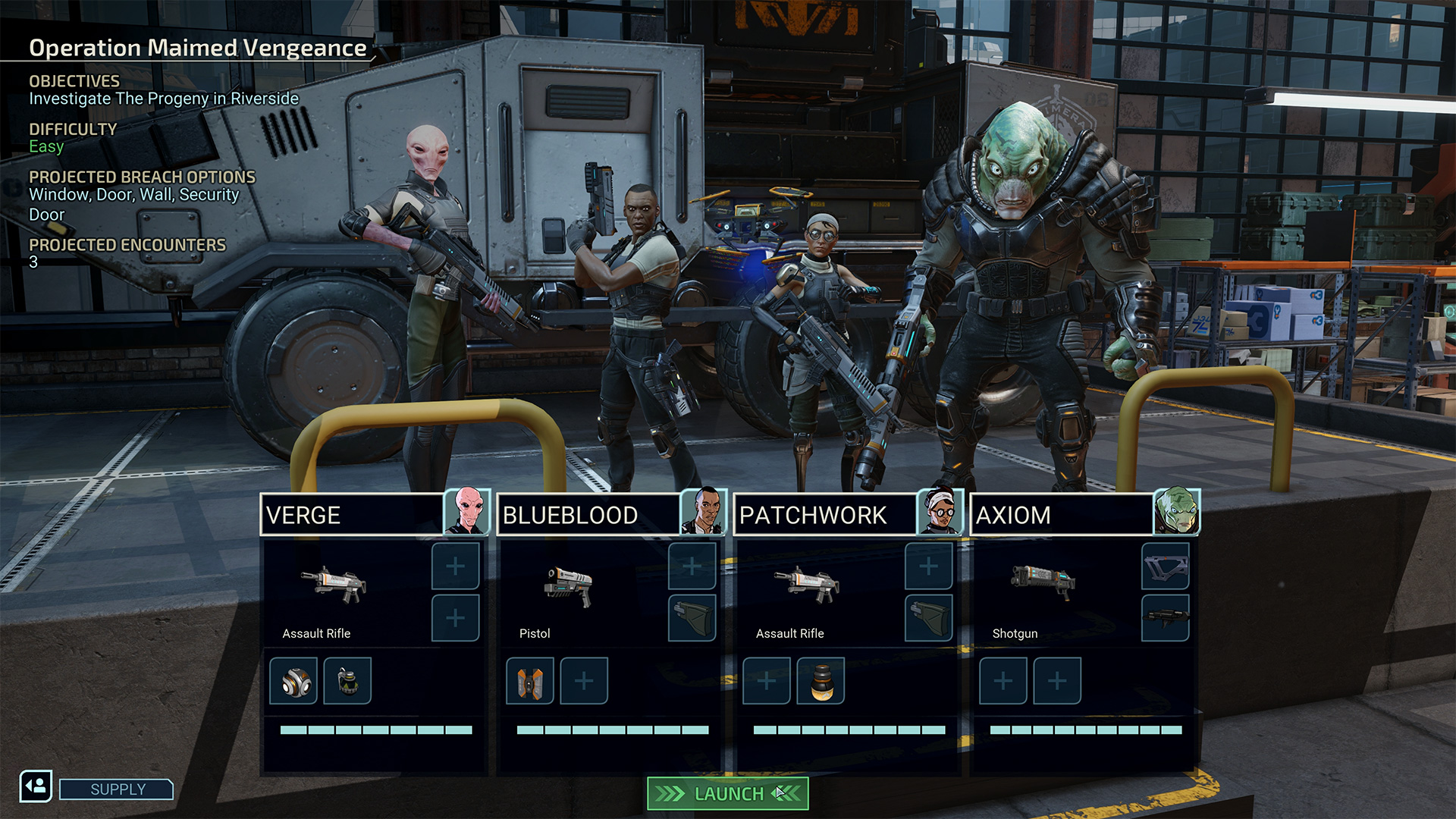 Rather than a group of unnamed agents, Chimera Squad is made up of 11 agents that feature their own unique stories, personalities, and tactical abilities. Players will have to learn which agents to use for the right task and which agents' abilities work well together to make the most of their team composition. Here are some of the other features of Chimera Squad:
Re-Envisioned Tactical Combat: Missions are structured as a series of discrete, explosive encounters, keeping the action intense and unpredictable;
Breach Mode: Players will shape the battlefield to their advantage with a new combat phase that injects squads right into action. They will strategically assign agents to different entry points and coordinate their assault plans with a range of Breach-specific skills;
Interleaved Turns: An automatic initiative system will slot individual agents and enemies into an alternating turn order, creating new strategic possibilities based on what unit is queued to act next – and what unit is at the greatest risk when they do so;
Suspenseful Strategy Layer: Outside of combat, players will manage the operations of a high-tech HQ, where they must prioritize competing tasks, investigations and agent assignments in the face of a ticking clock: the constantly rising unrest in the city's various districts, driving City 31 closer and closer to total anarchy.
XCOM: Chimera Squad will be available on PC via Stream on April 24, 2020, at a special limited-time introductory price of PHP 375. The introductory price will be available until April 30, 2020, and will revert to its SRP of PHP 750 on May 1, 2020. You can check out the Chimera Squad's gameplay overview trailer below: