Western Digital has announced the release of their unique WD Black2 which is the world's first dual drive storage solution.
The WD Black2 is a 120GB solid state drive and a 1TB hard disk drive combined into a standard 9.5mm, 2.5-inch form factor drive. According to Western Digital, the WD Black2 is designed for enthusiasts, creative professionals, gamers, and PC builders and recommended for use in notebooks, all-in-one PCs, thin client PCs, gaming PCs and other small form factor PC systems.
The WD Black2 features a 20nm quad-channel NAND, the company's Shift_Technology, and connects via a SATA 3 6Gb/s interface. The 2-in-1 Black2 will come with a USB3.0 to SATA adapter cable for external connection and Acronis True Image WD Edition for easy migration or cloning of the user's data.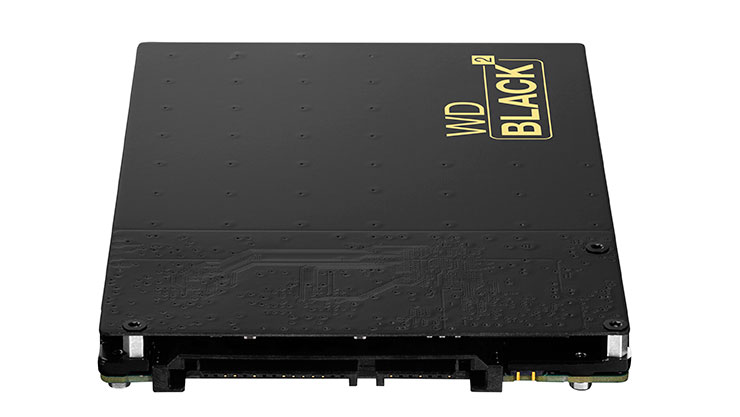 "Our customers told us they like our Solid State Hybrid Drive technology, but our tech savvy users asked for more control of where they store their data," said Matt Rutledge, senior vice president of WD's Storage Technology business unit. "The WD Black2 dual drives empower our customers to enjoy SSD performance and access high capacity storage in a no-compromise package. The WD Black2 dual drive is a direct result of our interaction with our customer base through WD Labs initiatives. WD devised its beta labs program to provide an exclusive testing arena for key customers and technology influencers of existing and emerging WD storage products."
The WD Black2, specifically model #WD1001X06XDTL, is now available at select retailers at an SRP of Php13,950 with a five-year limited warranty.