WD, one of the world's biggest and most popular hard drive manufacturers, have announced that their Green line of eco-friendly hard drives will now be discontinued and combined with their more popular Blue family of hard drives. The decisions comes as an effort by the company to simplify and streamline their hard drive model families and make it easier for consumers to easily choose the right hard drive for their intended applications.
The transition will leave the company with only four hard drive families – Blue, Black, Red, Purple, and Gold. WD Blue drives will remain targeted at mainstream PC users, WD Black models will be for high-performance applications such as gaming and high-end systems for creative professionals, WD Red drives for network-attached storage (NAS) devices, WD Purple for video surveillance systems, and their Gold drives for datacenters.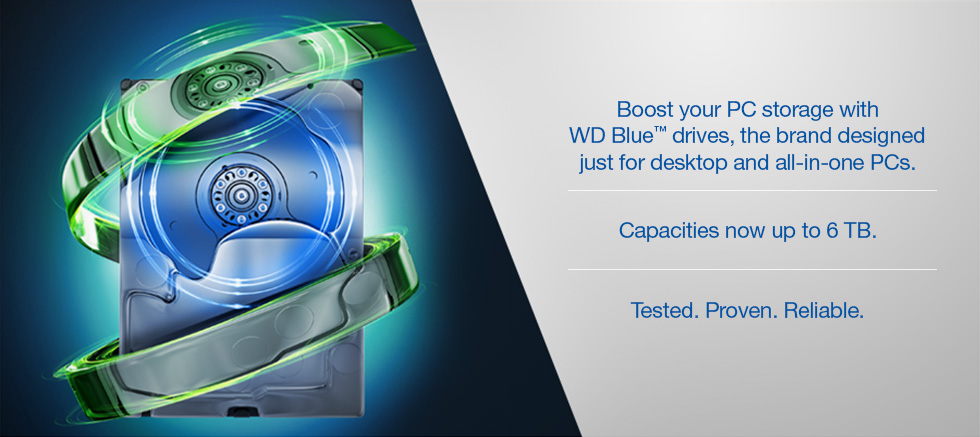 "The market for mass storage has expanded broadly beyond the PC," said Amy Tan, Senior Sales Manager, South Asia, WD. "Every application for storage requires different hard drive attributes for optimal data recording and preservation, and every drive WD designs has a specific purpose. What can be easier for customers than matching a color to their application? Moving forward, they will only need to know whether they are building PC, high-performance, NAS, video surveillance or datacenter systems."
All currently shipping WD Green models will remain available through their lifecycle, as they transition to the WD Blue label and the new WD Blue models will keep the same nomenclature as the old WD Green products but will now end with a "Z" instead of an "X" (example: WD60EZRX to WD60EZRZ).