ViewSonic has launched its new ColorPro VP68a series of professional monitors in the Philippines. The new lineup consists of two models, the 27-inch VP2768a and the 24-inch VP2468a, which are both Pantone validated and come with color blindness modes as well as several I/O options.
"ViewSonic's professional monitor VP series provides consistent and accurate color performance with industry color standards," said Oscar Lin, Head of Monitor BU at ViewSonic. "With 100% color performance and Pantone validation, the new VP68a Series of Pantone validated monitors set a new standard for color performance to meet the discerning needs of creators for boosted productivity with increased workflow efficiency."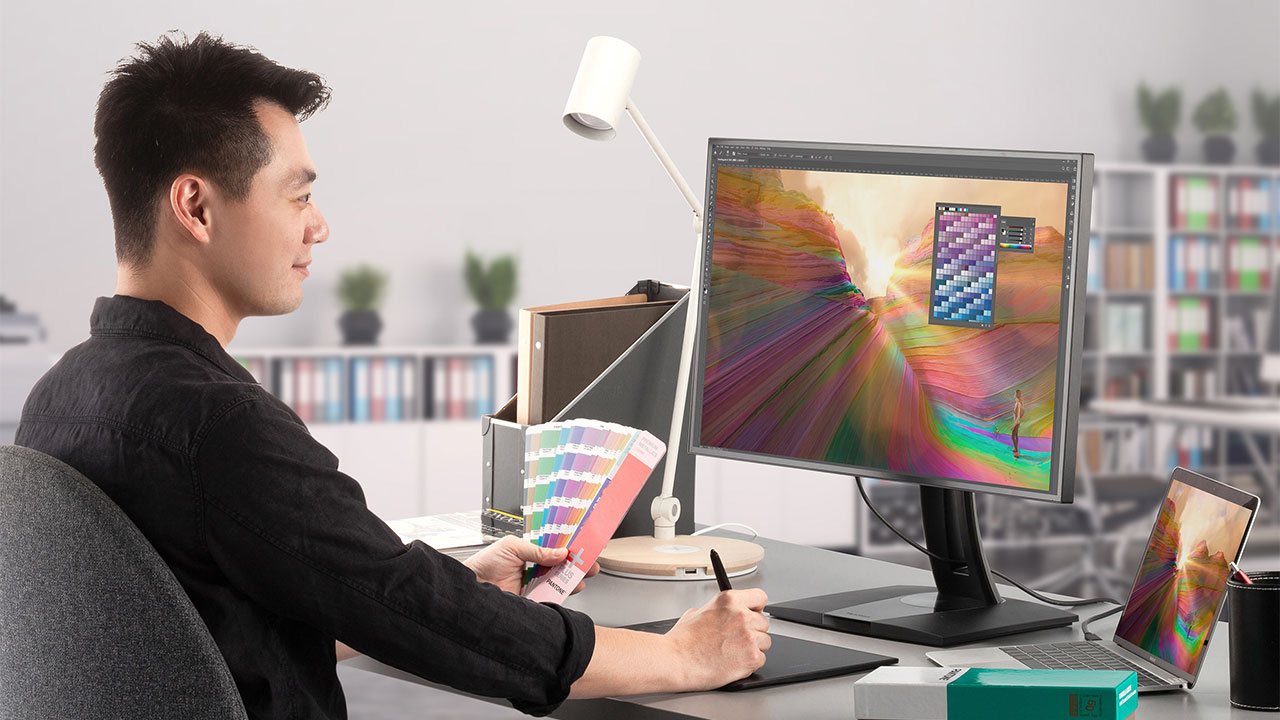 The larger VP2768a features a 27-inch QHD (2560 x 1440) IPS display with a brightness of 350 cd/m² (typ) and a dynamic contrast ratio of 20,000,000:1. On the other hand, the smaller VP2468a comes with a 24-inch Full HD (1920 x 1080) IPS display with the same dynamic contrast ratio and a brightness of 350 cd/m² (typ). The new ColorPro VP68a feature two color blindness modes, Color Blindness Simulation and Color Blindness Filter. The Color Blindness Simulator helps creative professionals see what the displayed graphics would look like to a color blind individual while the Color Blindness filter allows those who are color blind to see on-screen details better.
Both the new ColorPro VP68a models are equipped with a myriad of I/O options including a USB Type-C port that is capable of 90W of power, Ethernet, data, video, and video transmission through a single cable. This allows users to connect a compatible laptop to the monitor via a single USB-C cable and be able to not only output video and audio but also connect to a network as well as charge the laptop's battery. The audio output ad Ethernet connectivity work in tandem with the monitor's 3.5mm audio output port and its Ethernet port. Users can also daisy chain multiple VP68a monitors together by utilizing the included DisplayPort Out port. The monitors also come with two USB Type-A ports, at least one HDMI 1.4 port, and a DisplayPort.
The ViewSonic VP2468a will be available in the Philippines sometime this month while no release date has been announced for the VP2768a.