ViewSonic has launched a range of new monitors to meet "work-from-anywhere" needs of today. The new lineup of monitors include the VG2440V and VG2740V with built-in video conferencing capabilities ,the VG3456 ultra-wide monitor with USB-C docking, and the VA1655 for maximum portability.
"As more flexible models of remote and hybrid work take shape, people need more diverse visual solutions. We acted promptly to meet this trend and actively expanded our VG and VA series, which are monitor series designed for both enterprise and home offices," said Oscar Lin, Head of the Mon itor Business Unit at ViewSonic. "Professionals from different sectors can easily find a second display in our comprehensive product lineup that satisfies their needs and helps them build a highly efficient second work hub wherever they are."
The new 24-inch VG2440V and 27-inch VG2740V Full HD (1920 x 1080) monitors both come with a built-in webcam, microphone, and speaker, for easy and convenient video conferencing and livestreaming. The new monitors also feature vertical angle adjustment and ergonomic flexibility to optimize the position and angle of the built-in webcam.
The VG3456 is a WQHD (2560 x 144) resolution ultra-wide monitor that features an integrated USB-C and RJ45 docking station which allows the monitor to charge laptops (up to 90W) and connect to the internet along with being a hub for connecting other peripherals.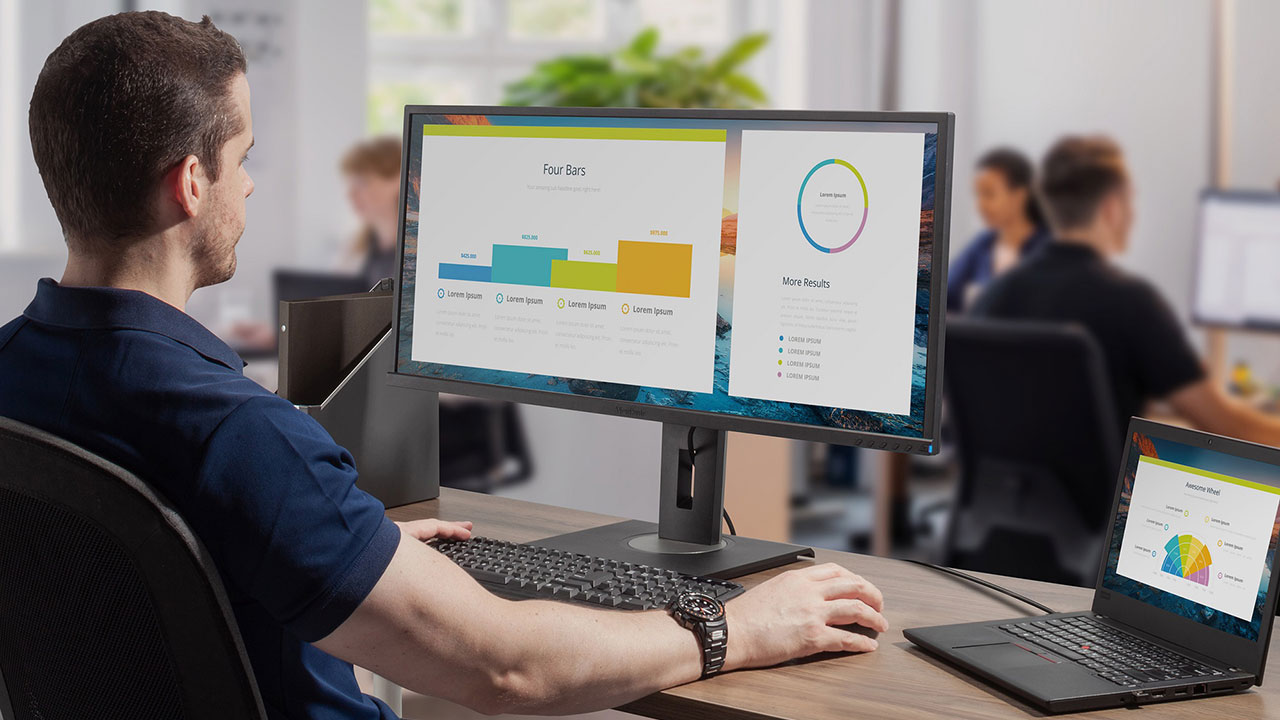 Lastly, the VA1655 is an ultra-light portable monitor that features a plastic case weighing a total of only 0.71kg, which makes it easier for users to both set up and carry around. It is also equipped with a built-in back stand and pivotable display that allow users to adjust the viewing angle of the monitor as well as orient it in both portrait and landscape viewing modes.
The new ViewSonic VG2440V is already available in the Philippines for PHP 10,499 while the VG3456 will be released sometime in Q3 2021. The company did not mention when the VG2740V and VA1655 will be available.