UniPin has announced that it is hosting a Genshin Impact cosplay competition in Southeast Asia. The contest, which will be held across October and November, invites cosplayers from Indonesia, Malaysia, Thailand and the
Philippines to show off their costumes of their favorite Genshin Impact characters.
The UniPin Genshin Impact SEA Cosplay Competition will be judged by four professional cosplayers from the four participating countries in Southeast Asia. They include Clarissa Punipun (Indonesia), Rikka Blurhound (Malaysia), Thames Malerose (Thailand), as well as Prince de Guzman and Awie de Guzman (Philippines).
Interested participants can join the competition by registering and submitting a minimum of three photos featuring different angles and poses of their cosplay. Participants can also submit additional photos and videos that may provide extra points towards the judges' assessment. The costumes of the participants can either be homemade or made by a third party.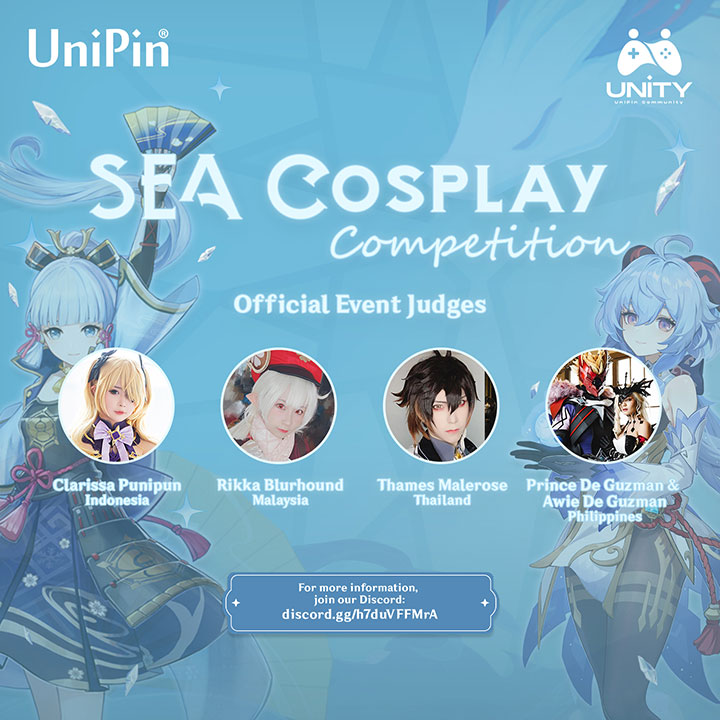 The UniPin Genshin Impact SEA Cosplay Competition will feature a prize pool of USD 3,000 (~PHP 150,000) and several categories, including SEA Best Cosplay, Best Male and Female Cosplay (per country), and eight best cosplayers selected by the judges.
Debora Imanuella, SVP Community from UniPin, said that this event will bridge Genshin Impact fans and communities across Southeast Asia to express themselves through their hobbies.
"Being a cosplayer is a fun activity for many people. This competition was created by UniPin Community to be a platform where Genshin Impact fans can express themselves, as well as a means to channel the creativity of the cosplayers," said Debora.
More information on the UniPin Genshin Impact SEA Cosplay Competition can be found on the official UniPin Community Instagram account while registrations can be done here.