Last year, Razer asked through Facebook if the southpaw gaming community wanted a Left-hand Razer Naga and challenged the community to prove it by "Liking" the post and if 10,000 likes were achieved in a month then Razer would create the Left-hand Naga. The community responded in force with over 10,000 Likes on Razer's post on Facebook within a week and so Razer promised to release the Left-hand Naga in 2013.

It's now August 2013 and Razer has made good with their promise by releasing the Left-Hand Naga along with its 2014 edition of the original right-hand version. The new Naga is probably Razer's best iteration of its popular MMO gaming mouse, replacing the old membrane-based 12-button thumb grid with mechanical buttons and upgrading the mouse's scroll wheel to a tilt-click scroll which adds 2 more buttons to the Naga's 17 (left/right mouse buttons + 2 top buttons + scroll wheel click + 12 button thumb grid) for a total of 19 buttons you can individually program for whatever purpose you need for whichever game you're playing.
The new Naga is powered by a 8200dpi 4G Laser Sensor, a 32-bit ARM processor, and Razer's Synapse 2.0 software. The gaming mouse's form factor has also been updated for both ergonomics and aesthetics. It actually looks like a Taipan, Razer's ambidextrous gaming mouse, on steroids.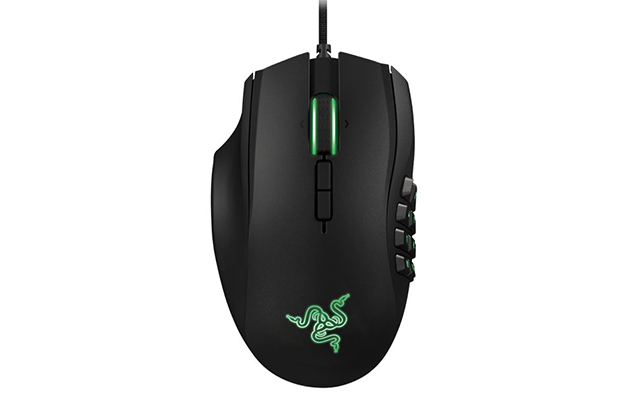 Both editions of the new Razer Naga are now available for $79.99 although the left-hand Naga will only be available through Razer's Webstore.