Team Secret has been declared the champion of the 2022 Valorant Champions Tour Challengers – Philippines Stage 2 and will now represent the Philippines at the VCT Challengers APAC Stage 2.
The team will be playing against the top Valorant teams from the Asia-Pacific region. They will also be joined by the 2nd place team from VCT PH Stage 2, Oasis Gaming, as well as 3rd placers Rex Regum Qeon, although the latter will have to get through the Play-In stage to advance to the group stage of the regional tournament.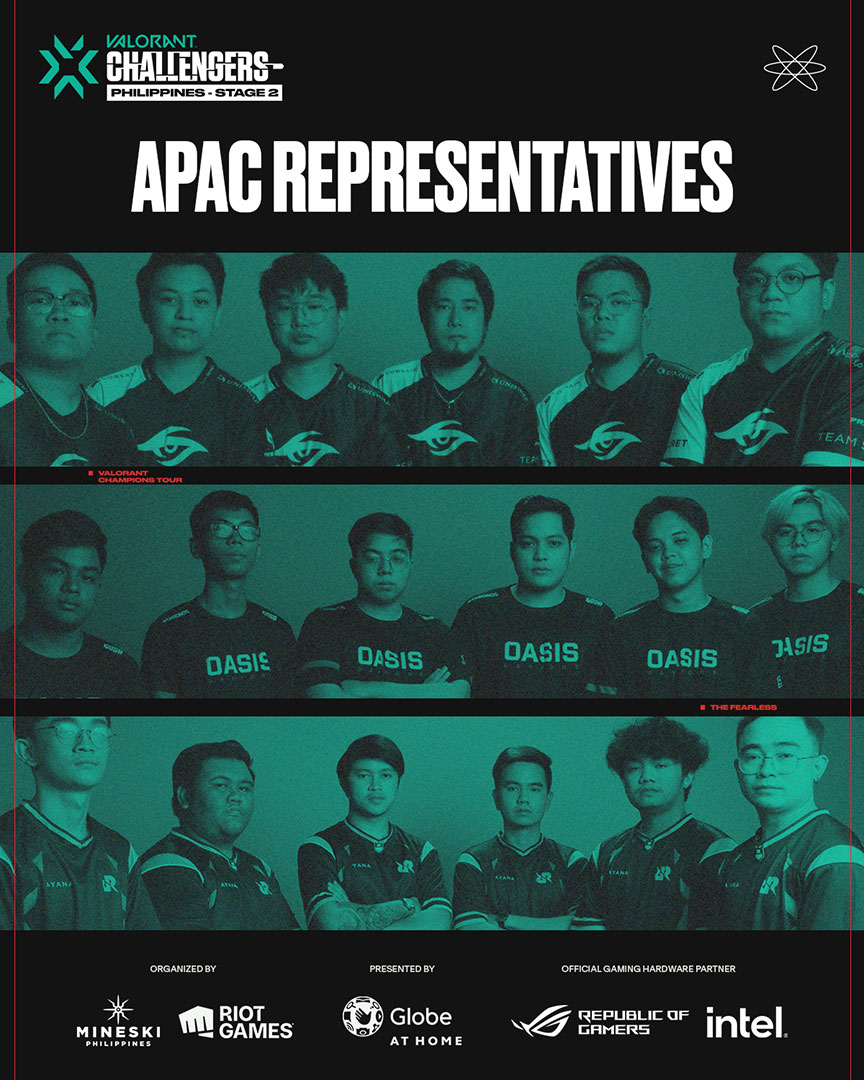 The VCT Challengers – Philippines Stage 2 was organized by the Philippine Pro Gaming League (PPGL), which is co-owned by Mineski Global.
"The VCT paves the way for many of our Filipino gamers to succeed on the local, regional, and global level. On this second run of the 2022 season, we are thrilled to once again witness the best that Philippine Esports has to offer and we are excited to see them test their mettle against the top teams from every corner of the globe. We are rooting for them to advance to the Group Stages of VCT APAC and potentially the VCT Masters in Copenhagen," said Mark Navarro, Country Manager, Mineski Philippines.
The Valorant Champions Tour Challengers APAC Stage 2 is scheduled to run from June 9 to 26, 2022. The winners of the regional tournament will represent the Asia-Pacific region at the global VCT Masters Stage 2 later this year, where they will compete against the best teams around the world.