REV Major, the biggest multi-title fighting game tournament in the Philippines, is making a comeback after it was postponed last year due to the ongoing pandemic. The latest iteration of the event, dubbed REV Major Lockdown, will be its first fully digital installment and will be held from November 5 to 7, 2021.
"Nothing beats offline events of course, but this pandemic showed us how the fighting game community can be resilient." said Richard Brojan, Gariath Concepts CEO. "Online events were suddenly more openly explored, and we saw that despite not being face to face, the competitive spirit and camaraderie among players was still there. Online events serve as a continuity for the FGC, a continuity that we need now more than ever"
REV Major Lockdown will feature five fighting game titles. Namely, Tekken 7, Guilty Gear Strive, Street Fighter V, Melty Blood: Type Lumina and Super Smash Bros. Several showmatches featuring international pro players will also be shown off during the three-day event.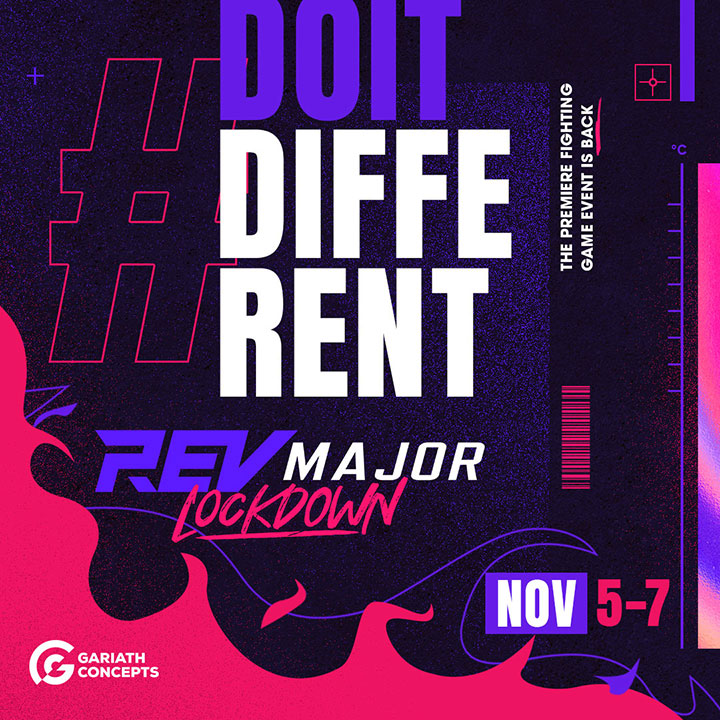 Some of the international pro players who will be joining REV Major Lockdown's showmatches include Daru from Korea and Summit from Japan, who will be competing in Guilty Gear Strive, as well as KizzieKay and FluxedOver, who will be showcasing the recently released Melty Blood: Type Lumina.
REV Major Lockdown will also introduce a new segment entitled "THE REView!," which will see well-known industry and community personalities talk about their insights and thoughts on the fighting game industry and community.
Lastly, fans and viewers of REV Major Lockdown will also get a chance to win freebies during the event.
More information and new announcements on REV Major Lockdown can be found on the official Facebook page.