Red Dead Redemption 2 is a little over a week away from release and Rockstar Games has published another page on the game's official website detailing the weaponry that will be available in the upcoming game.
According to Rockstar Games, Red Dead Redemption 2 will feature over 50 unique usable weapons for players to use and collect. There will also be several ammo types available that may improve accuracy, range, or damage, such as the Split Point, High Velocity, and Explosive ammo. The game will also feature weapon degradation and maintenance, so players will need to regularly maintain their weapon to keep it from wearing out. This adds an extra layer of immersion in the game's weapon system. The website also states that guns will perform better the more they're used although it isn't detailed just how this will work.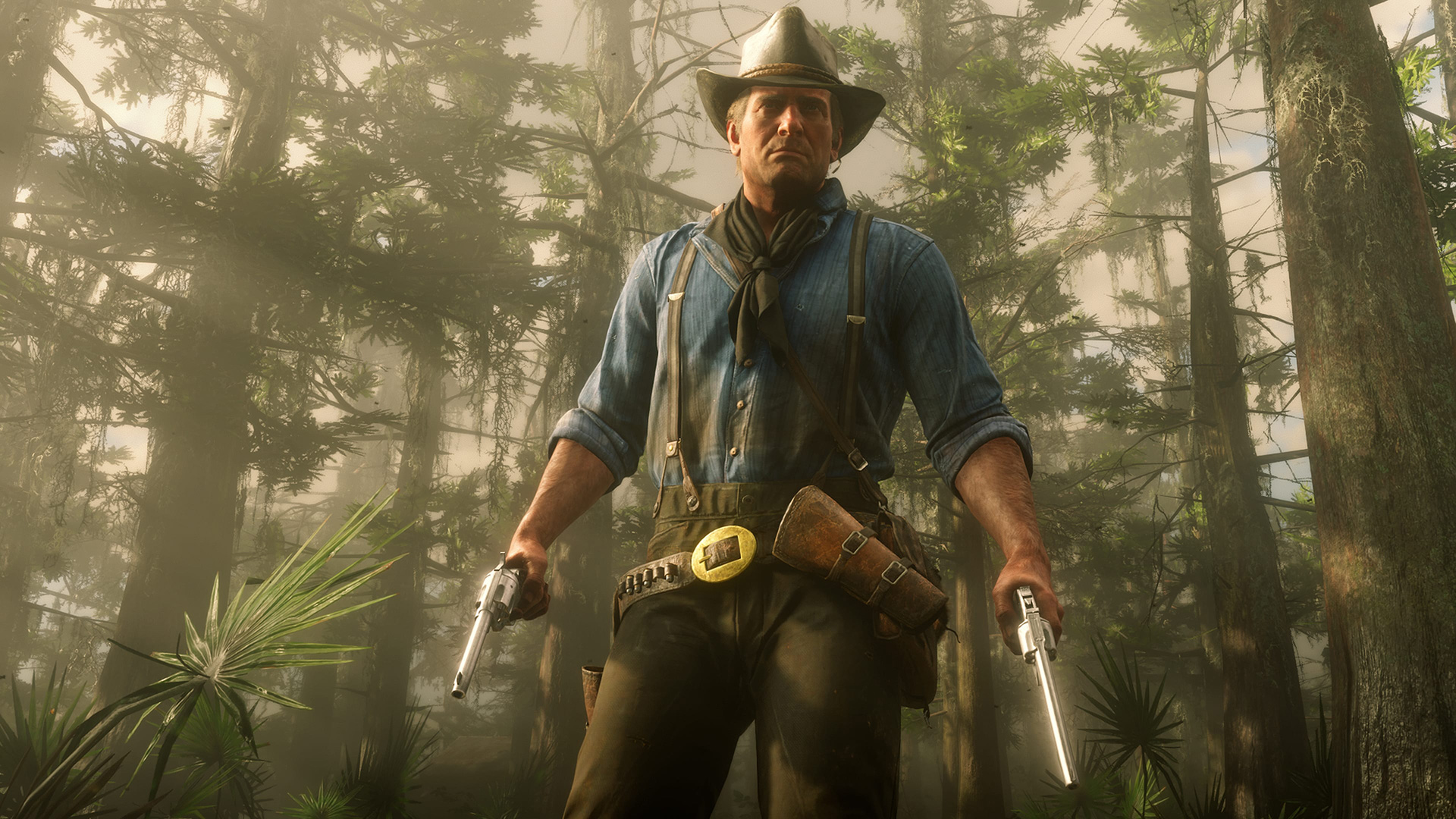 Red Dead Redemption 2 will now also feature weapon customization and it looks like it'll be pretty deep. According to the website, the weapon customization will feature both visual and performance upgrades. Players will be able to change the metals, woods, varnishes, and engravings their weapons will feature. Players will also be able to change their weapon's barrel and grip as well as its sight or scope. Weapons will have five stats that players can adjust depending on the upgrades they apply. These stats include damage, range, fire rate, accuracy, and reload speed, so players will need to figure out what type of weapon they want to build depending on their playstyle.
The website also confirmed that the player won't be able to carry all their weapons anymore and they'll be stored in their horse's saddle instead. So players will need to choose the weapons they'd like to bring before they dismount and leave their horse. It looks like players will be able to carry at least one large two-handed weapon such as a rifle as well as up to two single-handed weapons, which include pistols, revolvers, and sawed-off shotguns. This adds a whole new level of realism that wasn't present in the previous game.
Red Dead Redemption 2 is scheduled for release on October 26, 2018, for the PlayStation 4 and Xbox One.