Ready Player One was one of the most popular yet divisive movies of the year, with the movie making almost $600 million worldwide in despite getting mixed responses from critics. Those who enjoyed the movie will have something to look forward to this month though as the movie's star Tye Sheridan has been announced as one of the celebrity guests at AsiaPOP Comicon 2018, according to an announcement on the event's Facebook page.
Tye Sheriden, who played Wade Watts in Ready Player One as well as Cyclops in X-Men: Apocalypse, will be joining Finn Jones (Netflix's Iron Fist, Game of Thrones) as the event's two celebrity headliners. Jessica Henwick (Netflix's Iron Fist) was previously announced to be the second celebrity headliner alongside her Iron Fist co-star but her attendance was later announced to be cancelled. Hopefully, neither Tye Sheriden and Finn Jones will cancel their appearances at the last minute.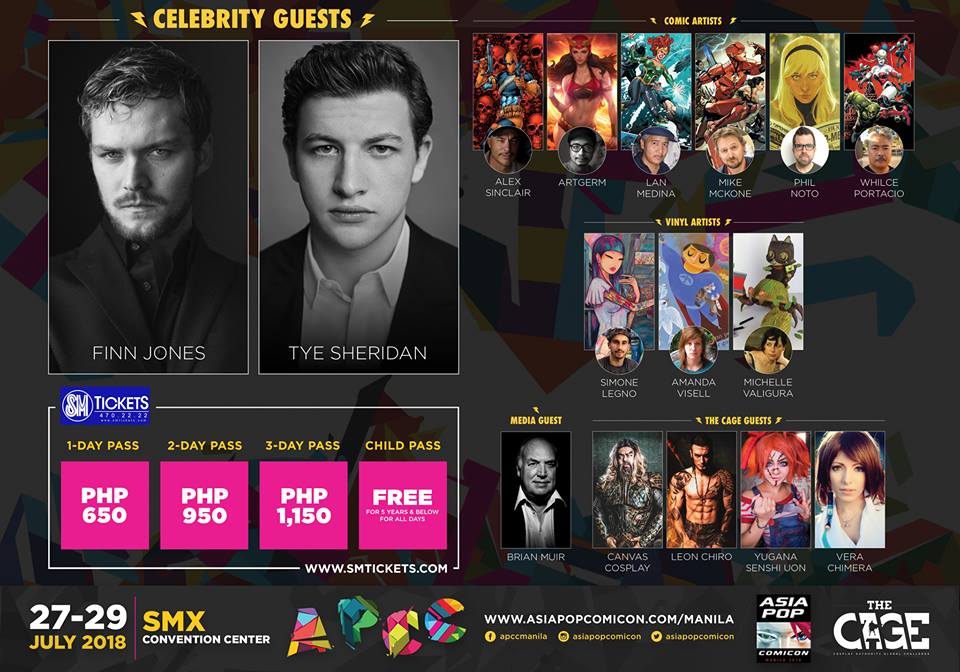 The event will also feature a host of other guests, which include artists and cosplayers, such as Alex Sinclair, Lan Medina, Artgerm, Mike Mckone, Phil Noto, Whilce Portacio, Simone Legno, Amanda Visell, Michelle Valigura, Canvas Cosplay, Leon Chiro, Yugana Senshi Uon, Vera Chimera, and more. APCC 2018 is looking to be a pretty exciting event for fans of comics, movies, television, cosplay, and more.
AsiaPOP Comicon 2018 will be held from July 27 to 29, 2018, at the SMX Convention Center in Pasay City, Philippines. Tickets are already available at SM Tickets outlets and online via the SM Tickets online store. Tickets for the event are priced at PHP 650.00 (1-day pass), PHP 950.00 (2-day pass), and PHP 1,150.00 (3-day pass).