Ragnarok X: Next Generation developer Nuverse has announced the release of its pet system update for the game. With the new update, players will be able to obtain and raise their own collection of pets that may accompany them in their adventures.
To unlock the pet system, players will need to reach a base level of 60 and three guided quests, which involve buying a slingshot, learning how to load it, and how to obtain the Pet Encyclopedia. For now, there will be 16 pets available for players to collect. Nine will need to be caught, six will be evolved, and the Phreeoni will only be available through events.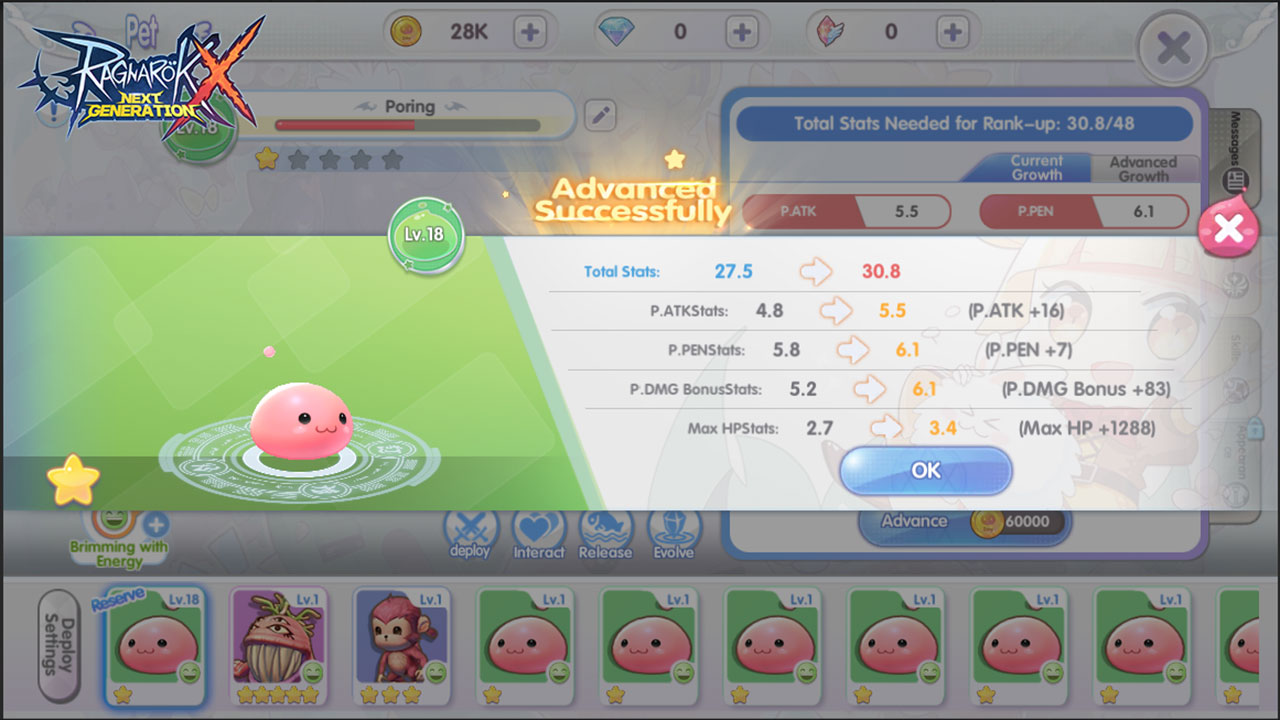 Each pet will feature its own specific talent that highlights their respective special passive traits, giving each their own strength. Players can raise the intimacy level of their pets using special items, allowing them to learn up to six active skills that can be used during battle. The skills that each pet learns are randomly chosen from a large pool of skills. Pets will also feature a Bond level, similar to the Bond Card system. With the new pet system, players will be able to catch or evolve the pet with the best combination of abilities and talents that suits their playstyle.
To celebrate the release of the pet system, Ragnarok X: Next Generation will host two special events. The first of the two events is the Poring vs. Lunatic event where players are divided into two factions and must earn the most number of Favor Points by completing daily quests. The second, Pet Adventures Event, players can attempt to play either a Monopoly-style board game or hunt down certain monsters to earn "Activity," which can be exchanged for event items.
Ragnarok X: Next Generation is currently available on Android and iOS via the Google Play Store and Apple App Store, respectively.