OtterBox is one of the most popular brands when it comes to high-quality smartphone and tablet cases and accessories. They've been around for almost two decades starting with dry boxes then moving on to rugged, waterproof PDA cases then finally to protective solutions for smartphones. But the company hasn't stopped there as they are again evolving and innovating with the release of a new line of stylish LifeStyle Series cases that not only protect your smartphone but also speak your own personal style.
The first of these new Lifestyle Series cases is the MySymmetry line of cases for the iPhone 6 and 5/5S which feature a rugged slim dual-material, single-layer design with a clear back where swappable inserts can be placed and raised, beveled edges to protect the display if the device is dropped. The swappable inserts turn the MySymmetry case into a blank canvas which users can match to their style, mood, and even their outfit. Along with the included swappable inserts that are designed by fashion designers Wes Gordon and Alon Livne as well as textile designer Fiona Howard, users are also able to customize and design their own inserts just by following a few easy steps found on the OtterBox Philippines website. The MySymmetry Series for the iPhone 6 is available in four colors – Black, Royal (Blue), Scarlet (Red), and Sorbet (Pink) – while the MySymmetry for the iPhone 5/5S is available in three colors – Black, Grey, and Scarlet (Red). Both the iPhone 6 and iPhone 5/5S MySymmetry cases are priced at Php1,750.
Those who want to add a bit more luxury to their devices can check out the Symmetry Leather Edition cases which features handcrafted genuine leather which is reinforced by a dual-material construction to protect your device. The Symmetry Leather Edition is available in black for the iPhone 6 and 6 Plus and is priced at Php3,250 and Php3,850, respectively.
Another member of the Lifestyle Series that the company launched is the new Strada Series of genuine leather folio cases. A combination of a sleek, tough shell and a genuine leather folio cover which closes and locks via a magnetic latch to protect your smartphone's touchscreen. The leather folio cover also has a slim audio vent so you can still take calls even with the cover closed as well as a vertical slot on the inner side where you can hide cards and cash. The new Strada Series is available in black ("New Minimalism") and burgundy ("Chic Revival") for both the iPhone 6 and Samsung Galaxy S6 for a price of Php2,950.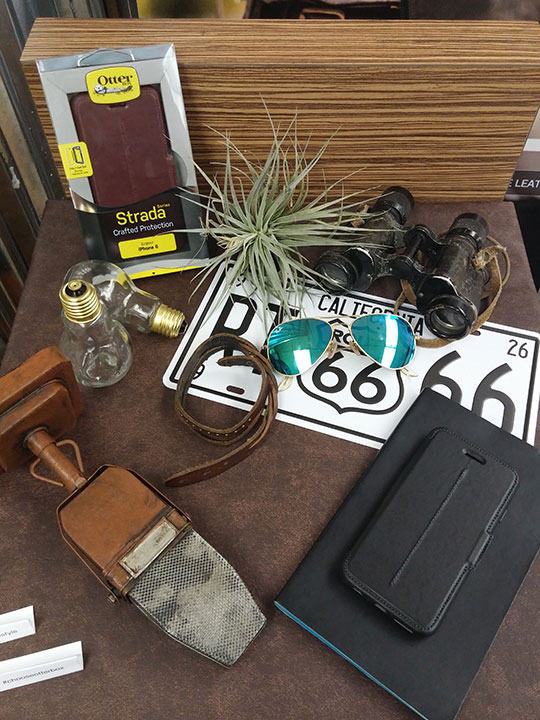 Lastly, OtterBox has collaborated with one of the country's most popular graphic design houses, Team Manila, to create a series of limited edition MySymmetry case inserts and an OtterBox-Team Manila limited edition t-shirt. The limited edition inserts showcases some of distinctly Filipino elements including the jeepney, some of the country's regional dialects, and ethnic patterns. The limited edition Team Manila inserts will be given away for free to the first 100 people who purchase a MySymmetry series case. The insert will also come with one of the OtterBox-Team Manila t-shirts for free. Additionally, Otterbox is giving away limited edition OtterBox Clip-on Lenses and OtterBox Card Cases to the first 100 people who purchase a Strada Series case and Symmetry Leather series case, respectively.
All of the new lifestyle and limited edition products are now available at all OtterBox kiosks and selected retailers nationwide so if you want one of the limited edition Team Manila inserts or one of the limited edition OtterBox accessories then head on over to your nearest OtterBox kiosk or your favorite gadget retailer soon.