OPPO has teased a day ahead of its INNO DAY 2021 conference that it will be unveiling its first NPU (Neural Processing Unit) as well as its new smart glasses at the annual event. OPPO INNO DAY 2021, which will be held from December 14 to 15, 2021, will begin with a keynote speech by OPPO Founder and CEO Tony Chen.
The event's global livestream will be begin on December 14 at 4:00 PM (GMT+8) through the OPPO INNO DAY 2021 website, where OPPO's other senior executives will debut the aforementioned new NPU and smart glasses. The company is also set to showcase some of its latest technologies such as its retractable camera and digital human as well as its upcoming innovations in imaging, AI, AR, and 5G.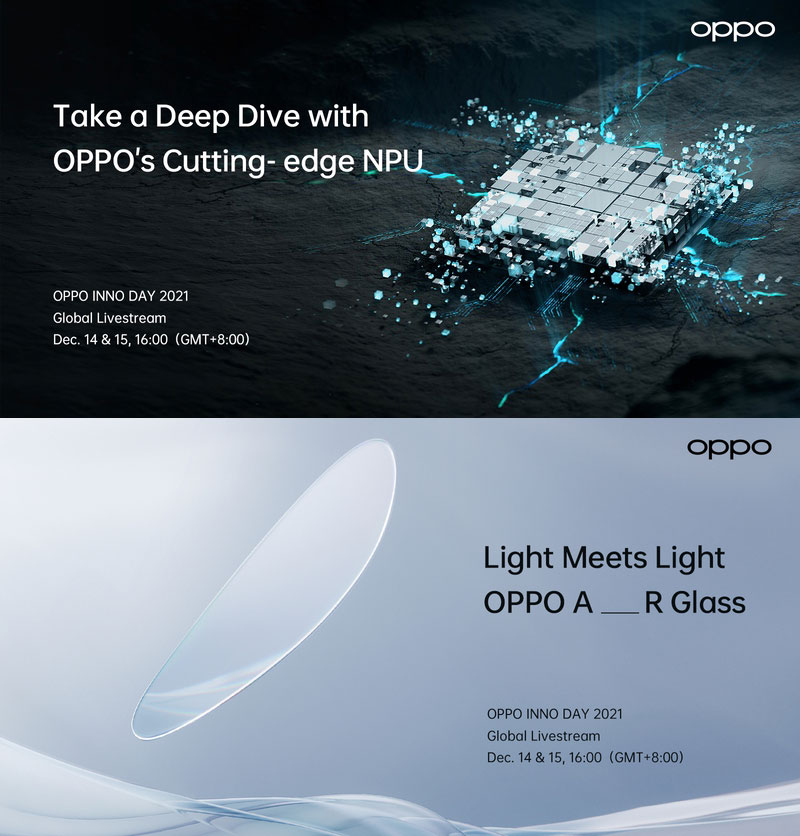 Apart from the global livestream and on-ground event in Shenzen, China, OPPO INNO DAY 2021 will also feature a virtual launch where users can create and use avatars to experience some of the company's latest products and innovations.
More information on OPPO INNO DAY 2021 can be found on the official event website.