MSI has launched its "Summer Gaming Promotion" during which several of their laptops will be on sale and customers can save up to PHP 17,005 with their purchase. The MSI laptops included in the promotion include variants of their GL75, GF63, and GF65 Thin gaming laptops as well as their Modern 14 laptop.
Many of the gaming laptops on sale are equipped with 10th generation Intel processors as well as NVIDIA GeForce 16 series GPUs, with the exception of the GF65 Thin models that are equipped with NVIDIA GeForce RTX 30 series GPUs. As for the Modern 14 model included in the promotion, it's equipped with an AMD Ryzen 5 4500U that includes Radeon Integrated Graphics.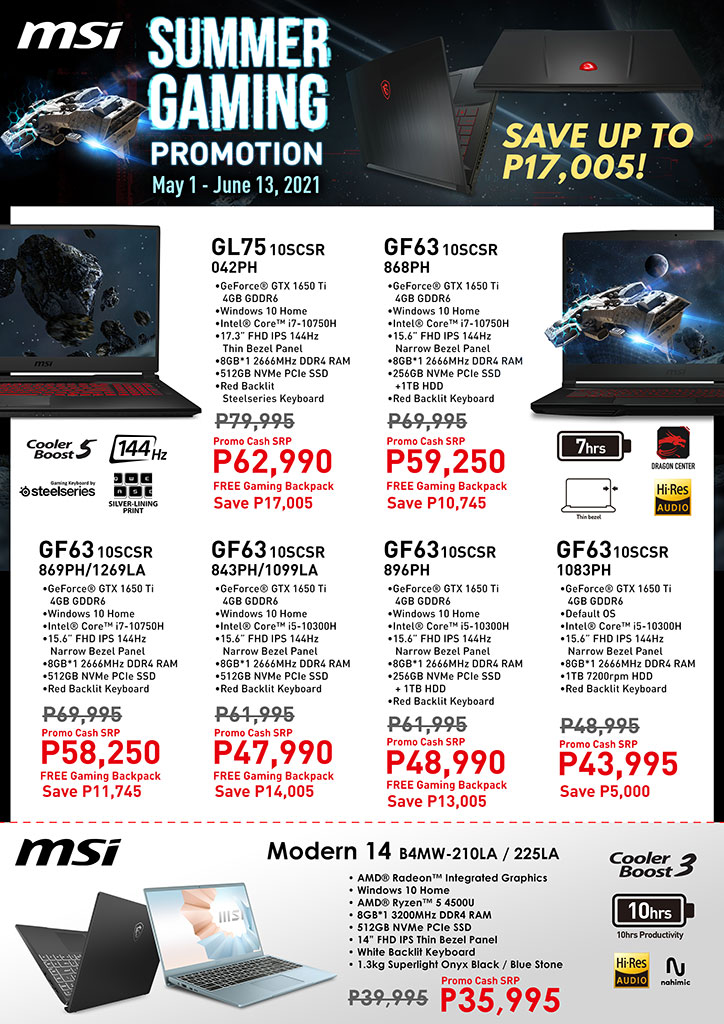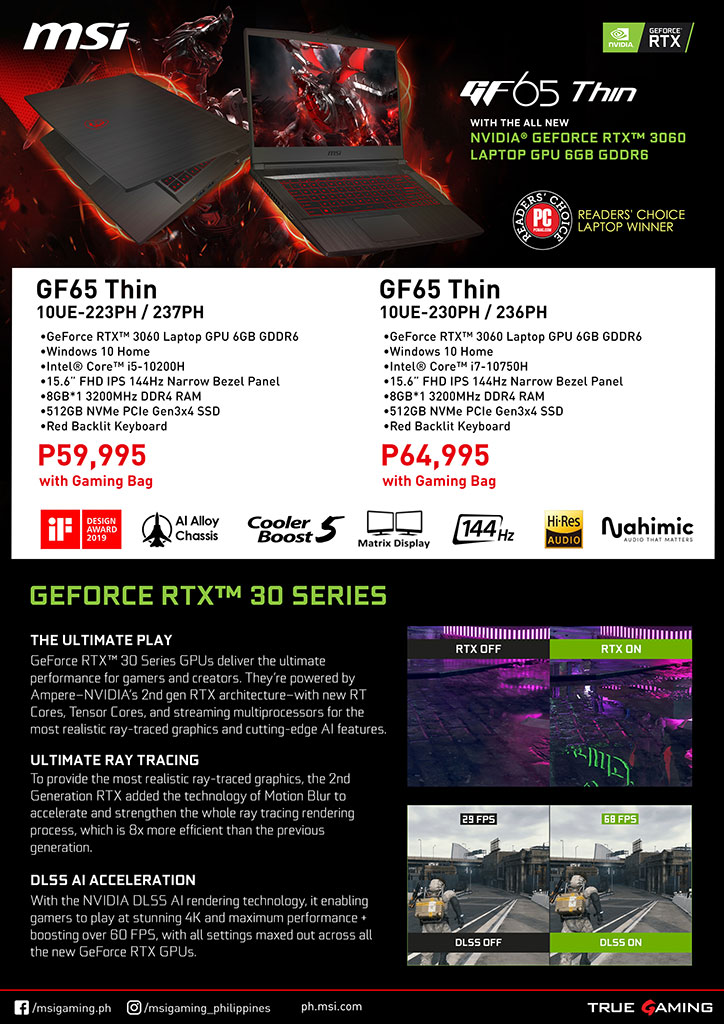 The MSI Summer Gaming Promotion will run from May 1 to June 13, 2021. More information on the promotion, including the products on sale as well as where to purchase them can be found on the official promotion website.