MSI has launched its Easter EGG-stra promotion, which will run from April 1 to 31, 2022, and offer discounts and freebies worth up to PHP 16,500. The new promotion includes MSI's Alpha 15, Bravo 15, Thin GF, Katana GF, Modern 14, and Modern 15 laptops.
Not only will be participating laptops be available at a discounted price but they will also come with a corresponding bundle of freebie items that may include an MSI headset, mouse, mousepad, and more.
As previously mentioned, the MSI Alpha 15 is currently discounted down to PHP 79,995 (from PHP 89,995) while the Bravo 15 is priced from PHP 47,995 to PHP 54,995, depending on the specific variant. As for the the Thin GF65, it comes at a discounted price of PHP 59,995 and the Katana GF66 series is available at PHP 62,500 and PHP 66,995 for the limited edition.
Lastly, the Modern 14 series is priced from PHP 29,995 to PHP 37,995 while the Modern 15 series is discounted to PHP 38,995.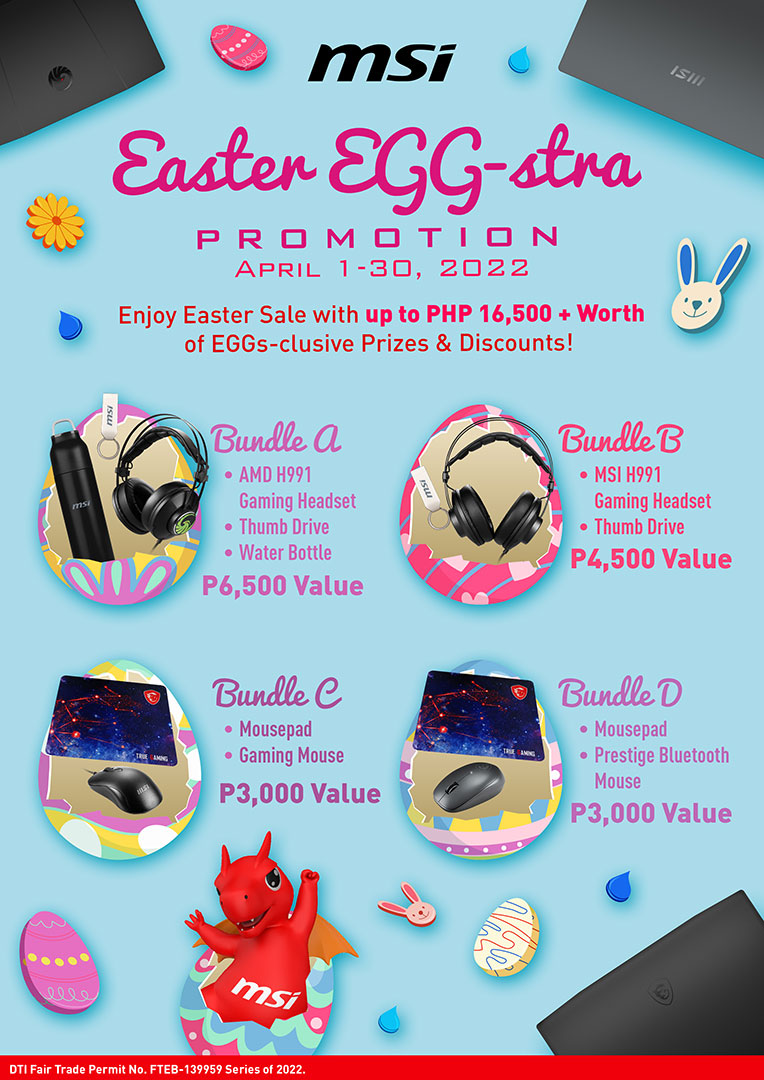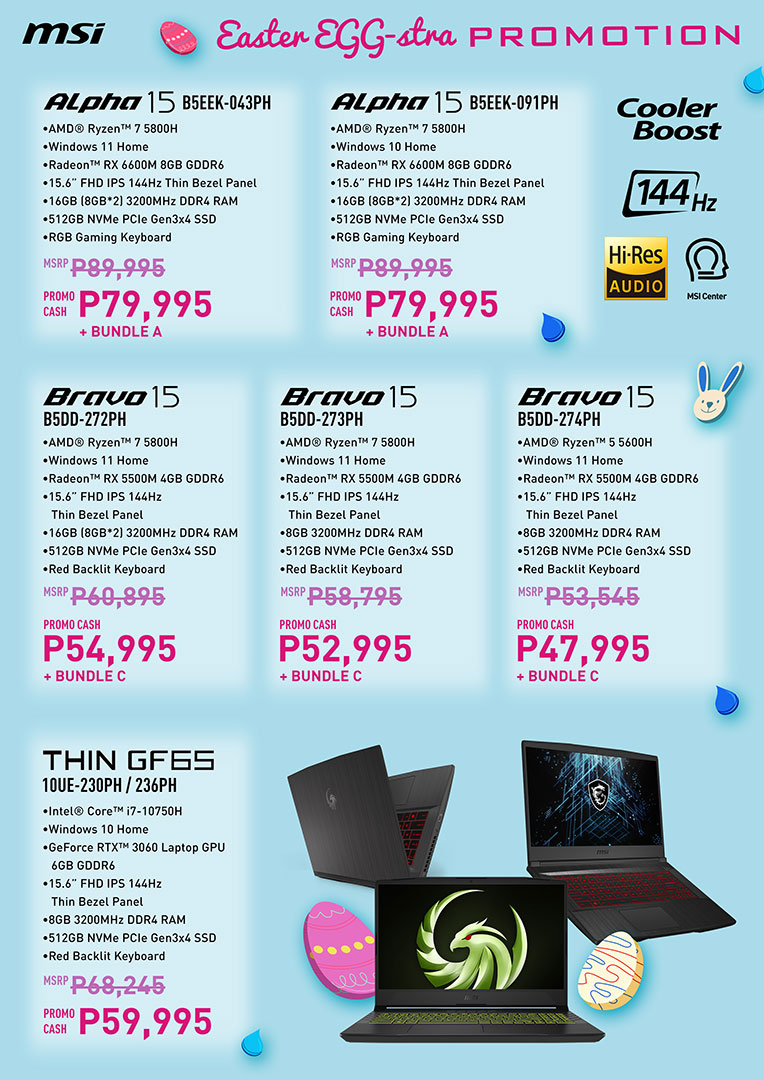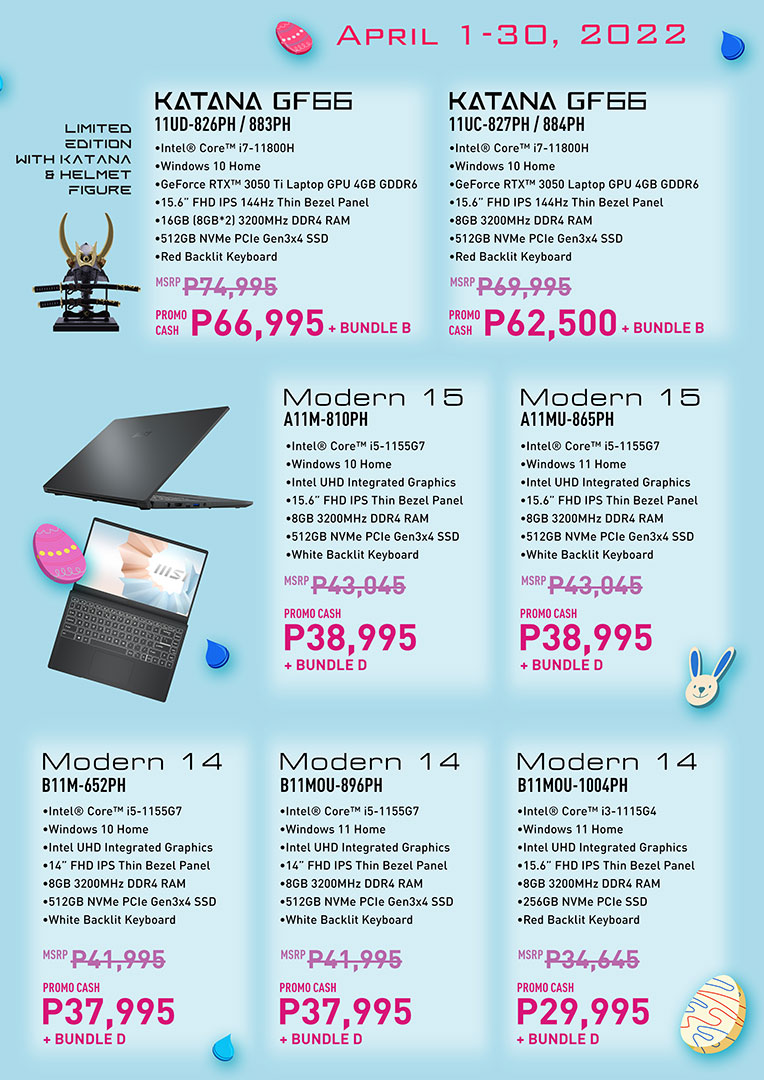 The MSI Easter EGG-stra promotion offers are available through MSI Concept Stores, authorized resellers, and official online stores. The promotion will run from April 1 to 30, 2022. More information can be found on the official promotion website.