Montech has launched its new AIR Cooler 210, the company's first high-performance all-black CPU air cooler. The new component features an all-black fin stack, a skewed tower design for 100% memory compatibility, support for both Intel and AMD platforms, and an ARGB silent PWM fan.
The Montech AIR Cooler 210 features wide cooling fins and six heat pipes that are paired with the company's AIR Fan P120 to help maintain low CPU temperatures. The cooler also features a skewed fin design to avoid any clearance issues with RAM modules.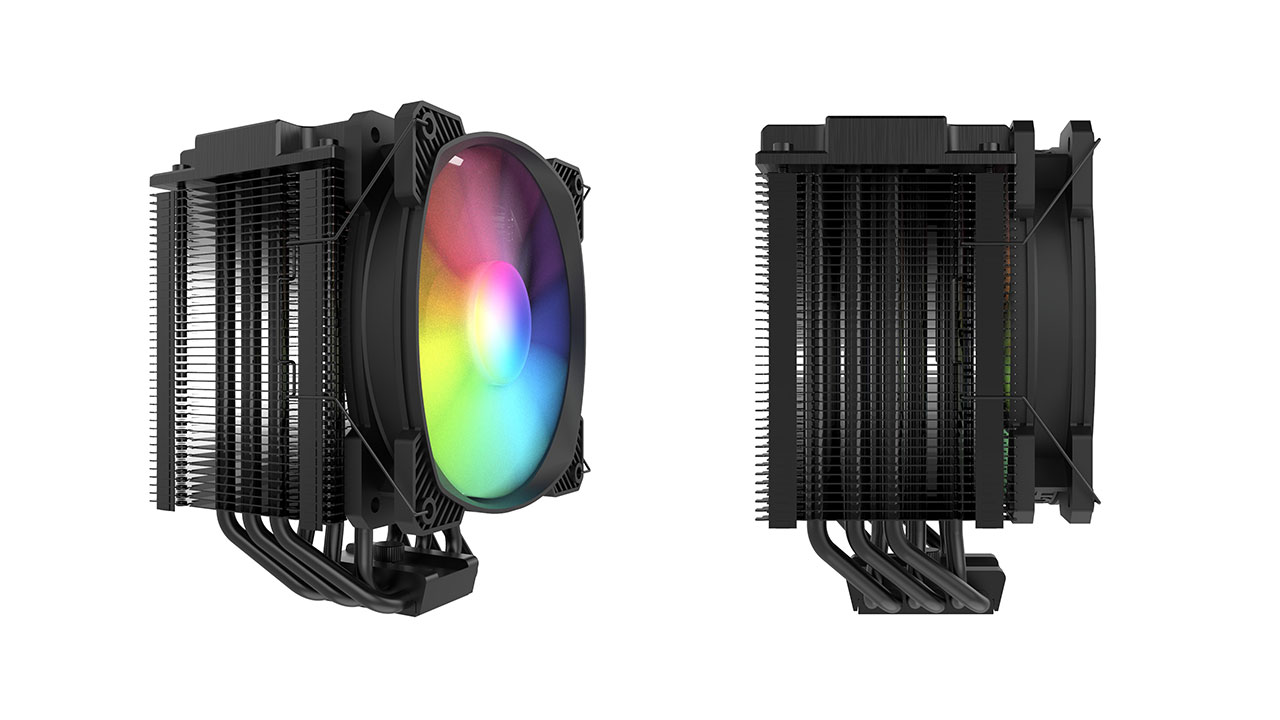 The included AIR Fan P210 features fluid dynamic bearings (FDB), speeds between 600 and 1500 RPM, maximum noise levels of 29.3 dBA, and a maximum airflow of 73 CFM. The ARB lighting on the included PWN fan that can be controlled independently via the included controller or sync via the motherboard.
The AIR Cooler 210 also comes with all the tools necessary for installation, including thermal paste, a long screwdriver, and mounting brackets for both Intel and AMD systems.
Montech has yet to announced pricing or availability of the AIR Cooler 210 in the Philippines.