For those who are holding off on buying an Xbox One in anticipation of Halo 5: Guardians will be pleased to find out that Microsoft has officially announced today at Gamescom 2015 that the company will be releasing a limited edition Halo 5: Guardians Xbox One console bundle which includes a custom-designed console, a custom-designed controller, a downloadable copy of the game itself, a mono Xbox One Chat headset, and more.
The Xbox One Halo 5: Guardians Limited Edition Bundle includes the 1TB custom-designed Xbox One console, the limited edition wireless controller, a mono Xbox One Chat headset, a full game download of Halo 5: Guardians, the Warzone REQ Bundle which includes 14 premium Requisition Packs as well a FOTUS-class armor and an exclusive multiplayer emblem, an alloy Guadrian model by Metal Earth, the Halo: The Fall of Reach animated series, team dossiers for Blue & Osiris, and Spartan Locke's Classified Orders. The bundle will be available in most major markets starting October 20 (October 22 in Japan) at an SRP of $499.99USD.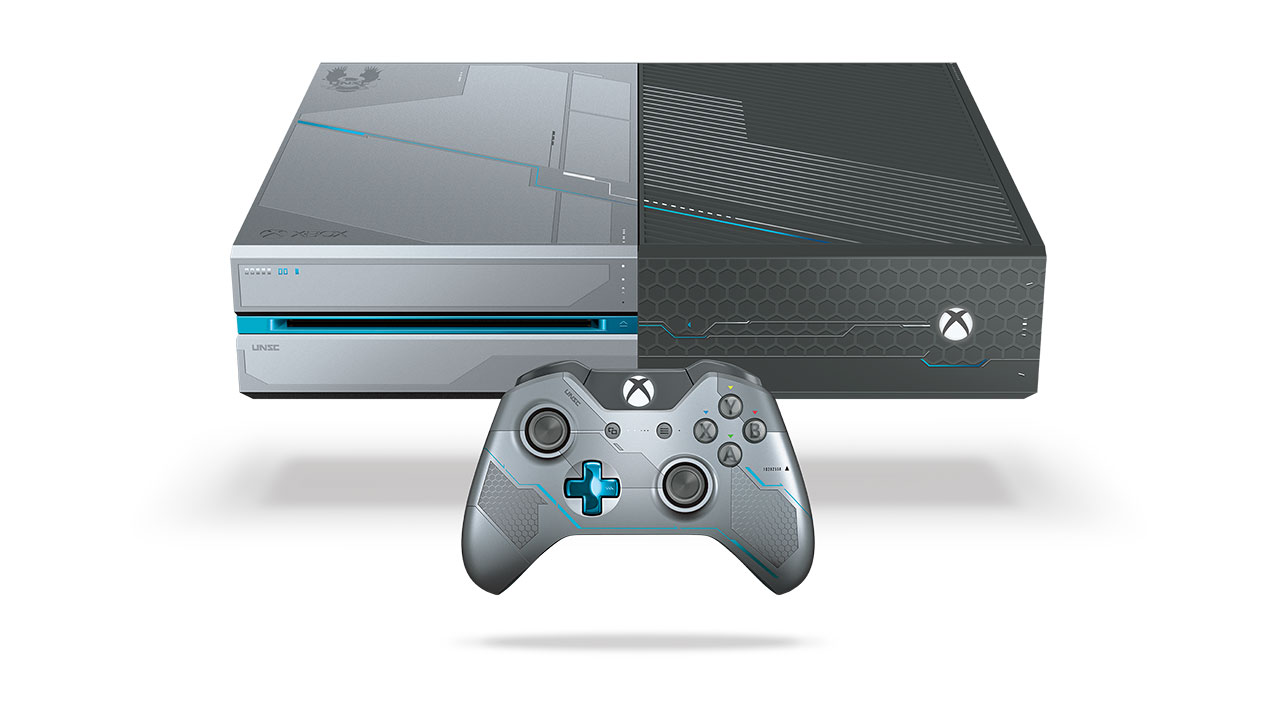 The design of the Halo 5: Guardians Xbox One console is inspired by Spartan Locke and UNSC technology. It features two-tone grey paneling, blue metallic accents, UNSC and Spartan insignias, custom graphics including the signature Spartan visor hex design, and custom sounds including the Plasma Grenade charge-up sound when the console is turned on, the Smart-Link Activation sound when hitting the eject button, and more. The Halo 5: Guardians Xbox One wireless controller which comes with the console also features the same custom design as the limited edition console with the same grey tones, Spartan and UNSC insignias, metallic blue accents, and hex design.
Additionally, Microsoft is also releasing a second custom controller called the Halo 5: Guardians – The Master Chief Wireless Controller which features the signature green tones from Master Chief's armor, the same hex design, metallic orange accents including metallic orange triggers, and Master Chief's braille armor emblem on the back of the controller. The Master Chief Wireless Controller also comes with a REQ Pack which includes the Dauntless visor. Both of the Halo 5: Guardians custom wireless controllers are based on the new/second edition Xbox One controllers which already come equipped with a 3.5mm audio port for connecting your favorite headset right into the controller for both game and chat audio as well as microphone input. The controllers will be available sometime in early October for an ERP (estimated retail price) of $69.99USD.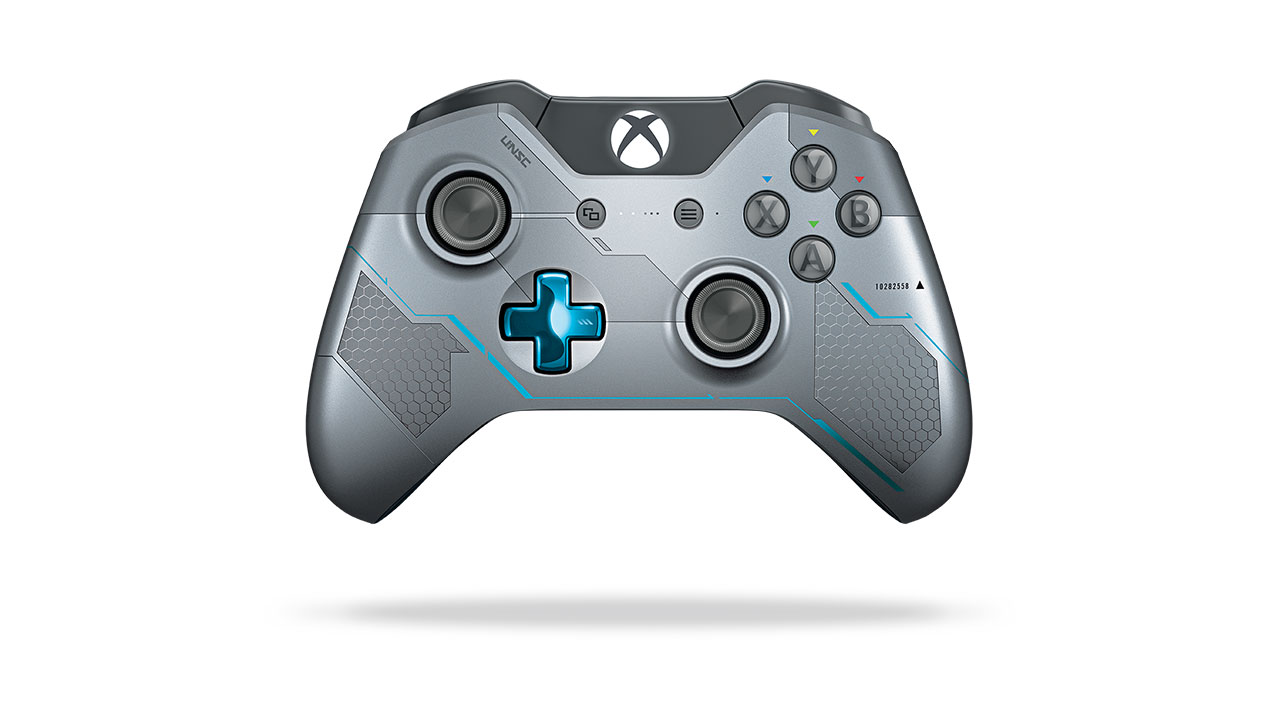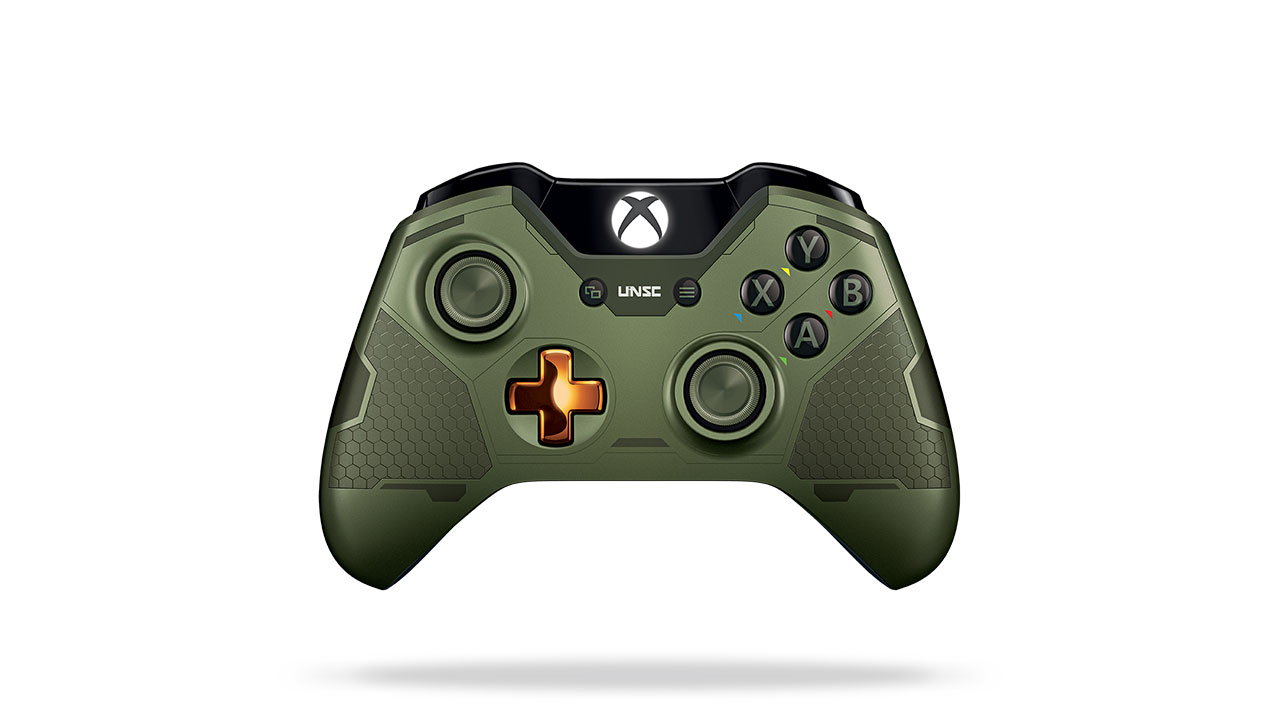 Lastly, Microsoft has partnered with Astro to design and release an officially licensed Astro A40+MixAmp Halo 5: Guardians Edition Headset which features a custom dark chrome matte finish with metallic blue accents and Halo-inspired graphics. The included MixAmp M80 also comes with the same design features as the headset. the headset with the MixAmp will be available sometime in September for an SRP of $220.00USD.