KLEVV has announced its new DDR5 memory lineup, including its standard desktop and laptop memory as well as overclockable RGB gaming memory.
The new KLEVV DDR5 standard desktop memory will feature SK Hynix chips and will initially be available in 16GB capacities at a frequency of 4,800MHz, timings of CL40-40-40, at a voltage of 1.1V. The new KLEVV DDR5 standard desktop memory kits have also passed QVL testing with several Z690 motherboards from ASRock, ASUS, Gigabyte, and MSI. As for KLEVV's DDR5 standard laptop memory kits, they will be unveiled soon along with higher capacity 32GB modules of its DDR5 standard desktop memory.
KLEVV's DDR5 gaming memory lineup follows the design of its previous CRAS XR RGB modules. The new gaming memory will feature speeds of up to 6,400MHz. More information on the new kits will be announced when they officially launch in early 2022.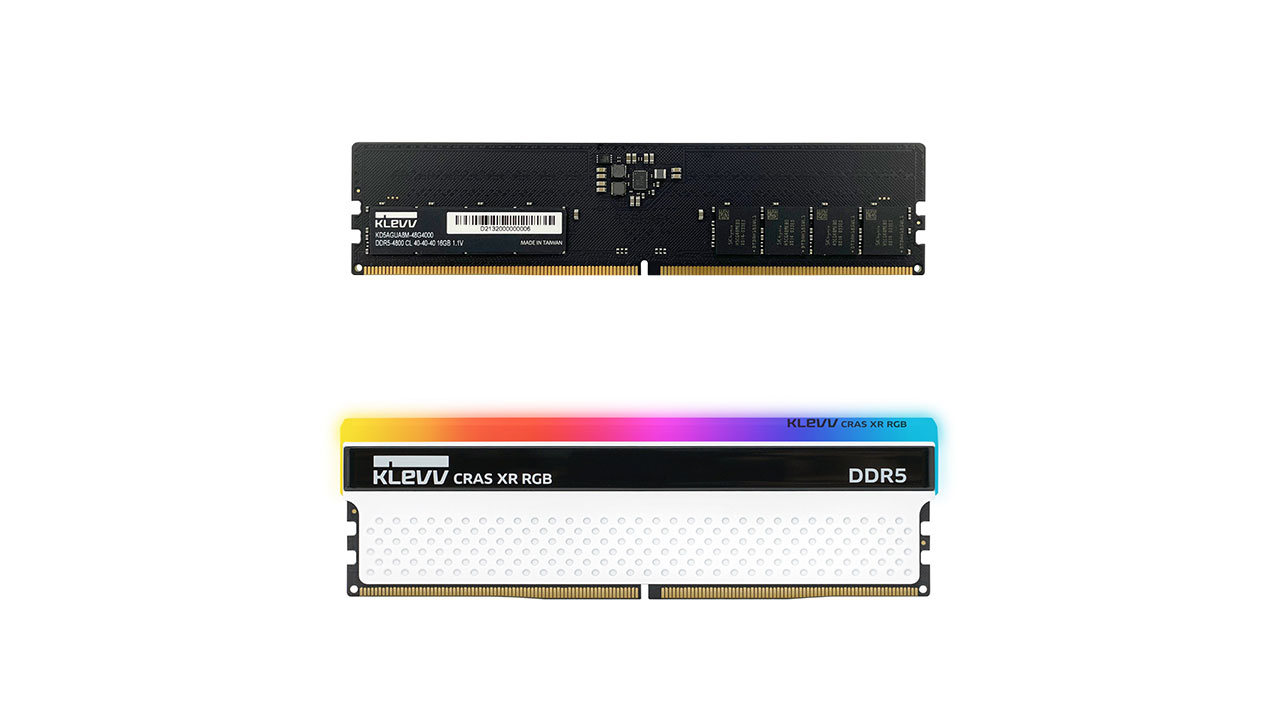 Some of the other features of KLEVV's new DDR5 memory lineup include Power Management Integrated Circuit (PMIC) and On-Die Error Correcting Code (ODECC).
The new KLEVV DDR5 standard memory will begin production by the end of 2021 while the DDR5 gaming memory series will be fully introduced in early 2022.