Kingston has announced the launch of its XS2000 portable SSD and DataTraveler Max flash drive. The XS2000 is a pocket-sized portable SSD that features a USB 3.2 Gen2x2 interface while the DataTraveler Max utilizes the USB 3.2 Gen 2 standard.
The XS2000 is supposedly capable of transfer speeds of up to 2,000 MB/s and is available of capacities of up to 2TB. The small size of XS2000 makes it incredibly portable, measuring only 69.54 x 32.58 x 13.5mm. It also comes with a removable ruggedized sleeve as well as an IP55 rating, which makes it shockproof and resistant to both dust and water. According to Kingston, the XS2000 is capable of transferring up to 400 HD photos per second or less than 30 seconds to transfer a 1-hour 4K video.
"XS2000 is purpose-built with the ultimate combination of high performance and high capacity to keep up with the content demands of consumers around the world," said Kingston. "Plus the compact size, similar to a key fob, and added durability make this the ideal drive to keep productivity flowing for the everyday content creator to prosumer and corporate professional."
As for the DataTraveler Max, it is rated at speeds of up to 1,000 MB/s read and 900 MB/s write, which makes it one of the fastest USB flash drives of its kind in the market. The USB Type-C connector of the DataTraveler Max can also be hidden and protected by the drive's ridged casing and it comes with a keyring loop as well as an LED status indicator.
"DT Max offers industry-leading speeds and uncompromised storage space to enable consumers to create and keep up with today's content demands," said Kingston. "We deliver unparalleled performance that our customers have come to know and expect, and with this launch we are proud to set a new bar for USB-C flash drives."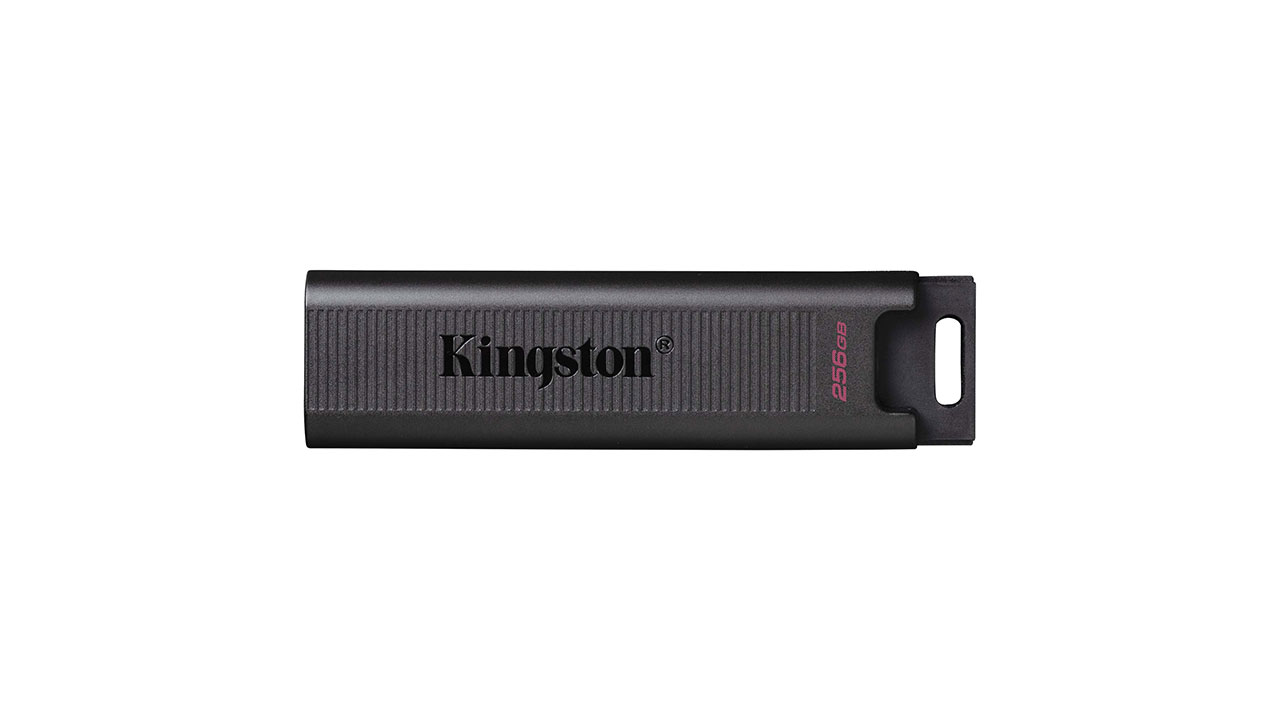 The Kingston XS2000 is available in capacities from 500GB to 2TB while the DataTraveler Max is available in capacities from 256GB to 1TB. Both are backed by the company's limited five-year warranty with free technical support. Both products will be available on the official Kingston Lazada and Shopee stores soon.
XS2000 Portable SSD Features and Specifications:
USB 3.2 Gen 2×2 Performance: Industry-leading read/write speeds up to 2,000MB/s.
High-speed Capacities: Up to 2TB to support high resolution images, 8K videos, and large documents.
Built for Durability: Tested to be water resistant, dust resistant4 and shockproof with an included rubber sleeve.
Pocket-sized Portability: Small, lightweight form factor for easy, on-the-go storage.
Interface: USB 3.2 Gen 2×2
Speed: Up to 2,000MB/s read, 2,000MB/s write
Capacities: 500GB, 1TB, 2TB
Dimensions: 69.54 x 32.58 x 13.5mm
Weight: 28.9g
Casing Material: Metal + Plastic
Operating temperature: 0°C~40°C
Storage temperature: -20°C~85°C
Warranty/Support: Limited 5-year warranty with free technical support
Compatible with: Windows 10, 8.1, Mac OS (v.10.14.x +), Linux (v. 2.6.x +), Chrome OS
DataTraveler Max USB 3.2 Gen 2 Flash Drive Features and Specifications:
Latest USB 3.2 Gen 2 Standard: Move your files in a flash with incredible speeds up to 1,000MB/s Read, 900MB/s Write
Latest USB 3.2 Gen 2 Standard: Move your files in a flash with incredible speeds up to 1,000MB/s Read, 900MB/s Write
Uncompromised Storage: Available in a range of high capacities from 256GB-1TB to carry your digital library on-the-go
USB-C Connectivity: Supports next-gen laptops and desktops for seamless file transfers
Unique Design: Convenient one-handed sliding cap, LED status indicator, and functional keyring loop
Capacities: 256GB, 512GB, 1TB
Speed: USB 3.2 Gen 2 – Up to 1,000MB/s read, 900MB/s write
Dimensions: 82.17 mm x 22.00 mm x 9.02 mm
Weight: 12g
Operating temperature: 0°C~60°C
Storage temperature: -20°C~85°C
Warranty/support: 5-year warranty with free technical support
Compatible with: Windows® 10, 8.1, Mac OS (v. 10.14.x +), Linux (v. 2.6.x +), Chrome OS