Huawei has released a new 8-inch model of its MediaPad M5 Lite, which was originally released in a 10-inch model last year. Apart from the smaller display size, the new 8-inch MediaPad M5 Lite features a new processor but with less RAM and a smaller battery.
In spite of its smaller display, the 8-inch IPS panel on the MediaPad M5 Lite keeps a similar resolution to its predecessor at 1920 x 1080 pixels compared to the 1920 x 1200 display, which leads to a higher pixel density of 283 ppi versus 224 ppi. Powering the new 8-inch MediaPad M5 Lite is a Kirin 710 processor, a markable upgrade from its predecessor which had an older Kirin 659 chip.
But while the new tablet features a newer, more powerful processor, Huawei as reduced the RAM and storage of the MediaPad M5 Lite to 3GB and 32GB. The storage is still expandable though up to 512GB via a microSD card.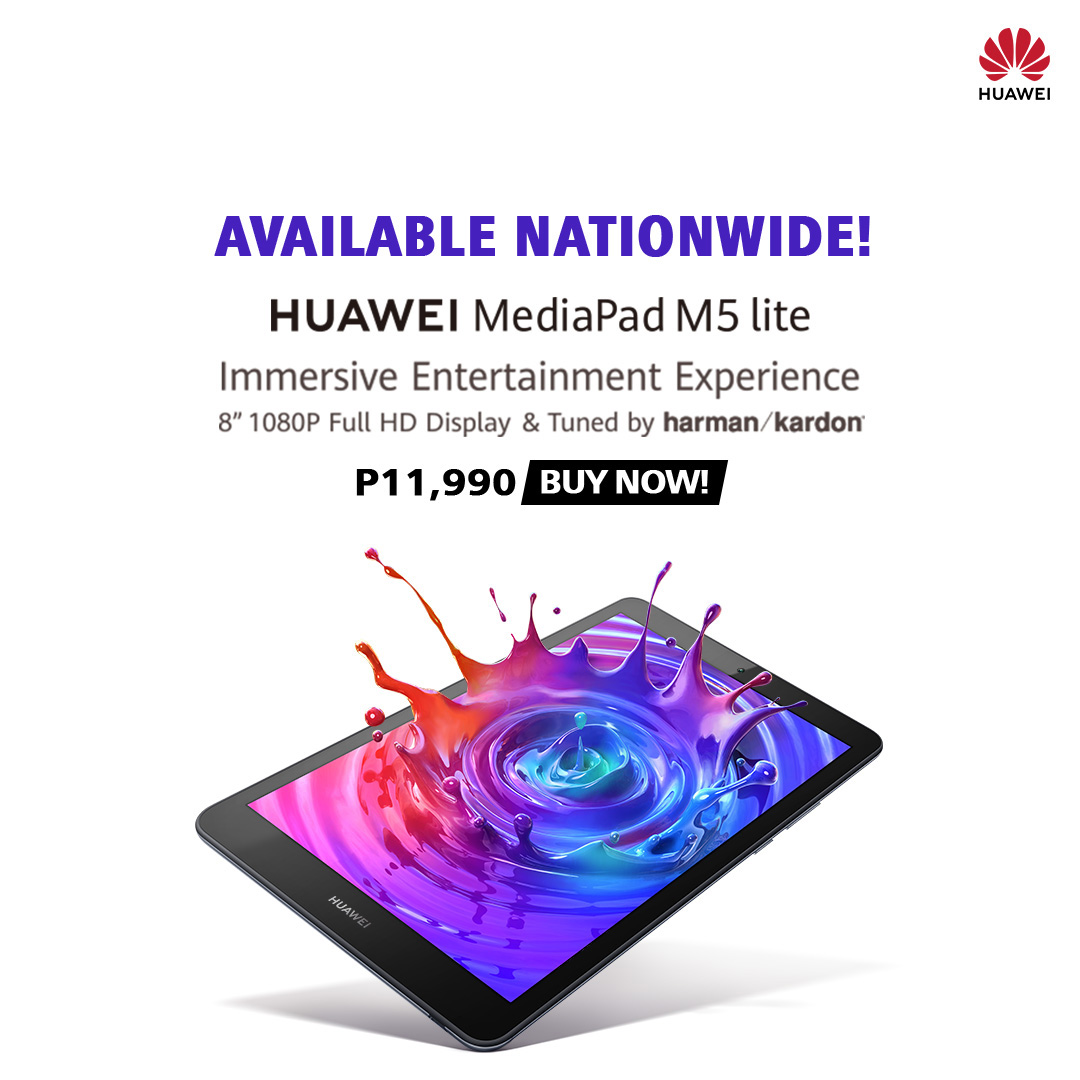 The battery of the 8-inch MediaPad M5 Lite is also smaller at 5,100 mAh but with its smaller display, the battery life won't take as big a hit. The rest of its features include dual stereo speakers tuned by Harman Kardon, a 13-megapixel rear camera, and a 13-megapixel front-facing camera. The tablets is equipped with Huawei's EMUI 9.0 interface, which is based on the Android 9.0.
The new 8-inch Huawei MediaPad M5 Lite is available in two color options – Champagne Gold and Space Gray – and is priced at only PHP 11,990.