Huawei has officially launched its new P30 series of flagship smartphones, which include the P30 and P30 Pro, at a livestreamed event in Paris, France.
The new P30 features a large 6.1-inch OLED display with a FHD+ resolution of 2340 x 1080 pixels while the P30 Pro comes with a larger 6.47-inch Curved OLED screen at the same resolution. Both displays come with a minimal notch and an in-display fingerprint sensor, which is starting to become standard with flagship smartphones this year.
Huawei has once again focused on photography for their flagship and as such has equipped the P30 with a Leica triple camera setup while the P30 Pro has four rear cameras from Leica. The P30's triple cameras consist of a 40-megapixel SuperSensing wide angle camera, a 16-megapixel Ultra Wide Angle camera, and an 8-megapixel telephoto camera. On the other hand, the P30 Pro's four sensors consists of the same 40MP SuperSending wide angle camera, a 20MP Ultra Wide Angle camera, a 8MP telephoto camera, and a Huawei Time-of-Flight (TOF) Camera for depth sensing.
The telephoto lens of the P30 comes with OIS while the feature is available on both the main 40MP and telephoto lenses of P30 Pro. The P30's main camera is also capable of going up to an ISO of 204800 while the P30 Pro has a maximum ISO of 409600.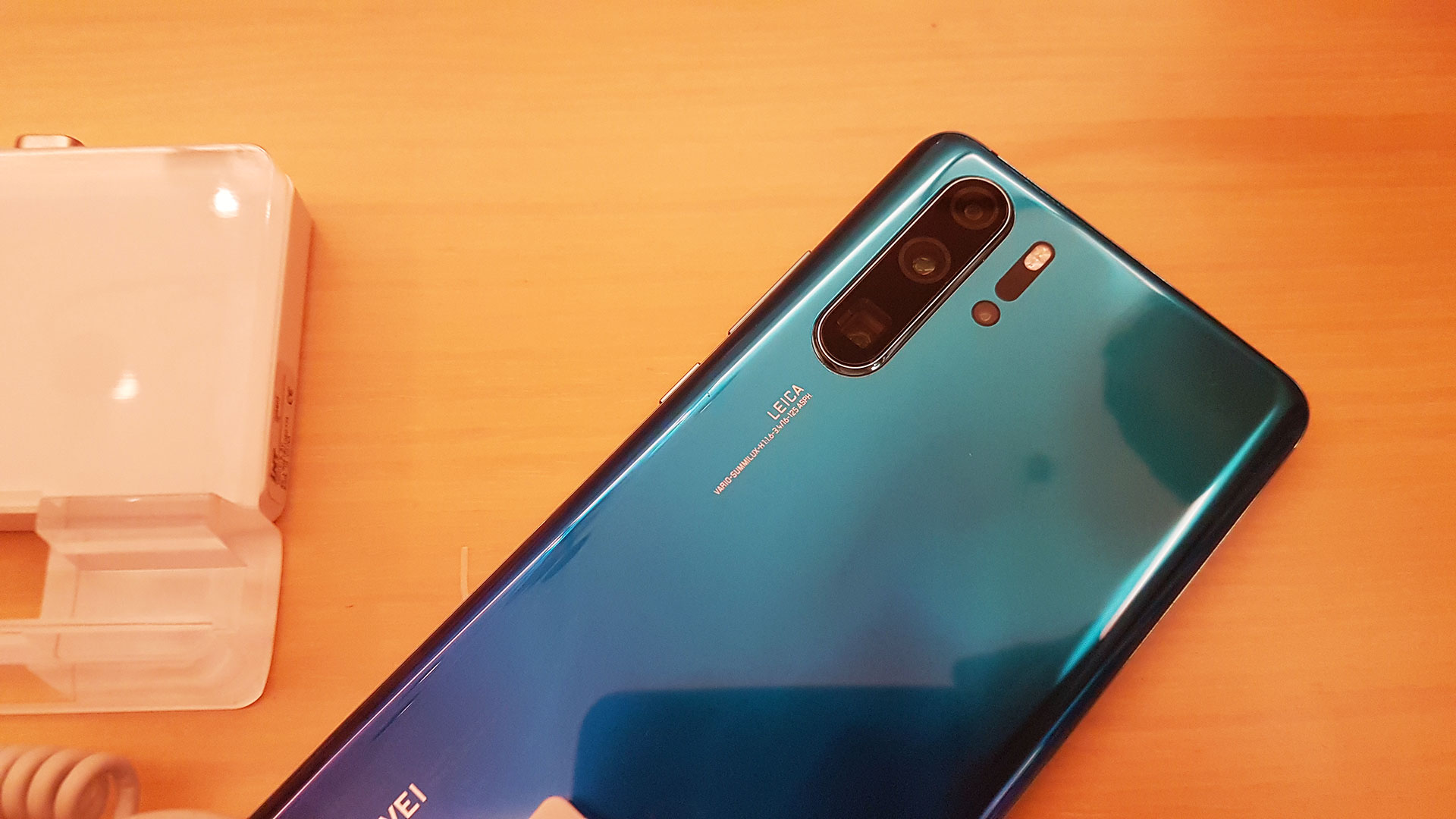 The front of both the P30 and P30 Pro also feature a 32-megapixel f/2.0 front-facing camera.
Both devices feature the company's Kirin 980 octa-core processor and are equipped with either 6GB of 8GB of RAM. As for storage, the P30 will only be available with 128GB of internal storage while the P30 Pro will have 128GB, 256GB, and 512GB storage variants.
The P30 is also come with a 3650mAh battery that is compatible with Huawei's SuperCharge while the P30 Pro has a larger 4200mAh battery and supports both SuperCharge, Qi Wireless Quick Charge, and Reverse Wireless Charging.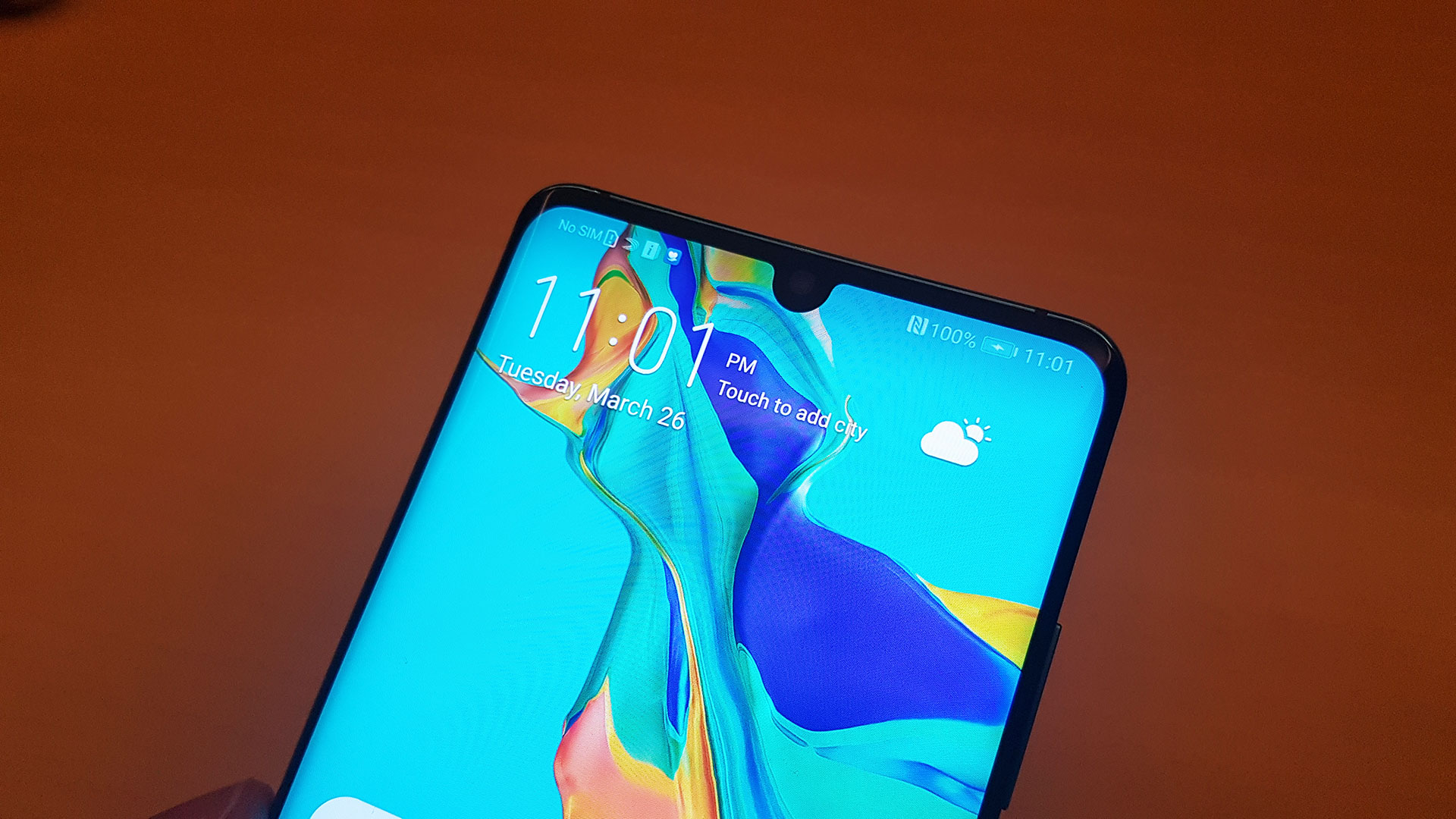 With the new P30 series, Huawei has also gone all out on the body design as both devices will be available in five different color options including Amber Sunrise, Breathing Cyrstal, Pearl White, Aurora, and Black.
The Huawei P30 (6GB/128GB) is priced at 799 Euros. As for the P30 Pro's three announced variants, they will be priced at 999 Euros (8GB/128GB), 1,099 Euros (8GB/256GB), and 1,249 Euros (8GB/512GB).
No prices were announced for the 8GB/128GB variant of the P30 nor the 6GB/128GB variant of the P30 Pro.
Huawei P30 Specifications:
Screen: 6.1-inch OLED, 19.5:9, FHD+ 2340 x 1080 pixels
Processor: Kirin 980 octa-core processor
RAM: 6GB
Storage: 128GB, expandable via Nano memory
Battery: 3,650mAh, Huawei SuperCharge
Rear Camera:
40MP Wide Angle, f/1.8
16MP Ultra Wide Angle, f/2.2
8MP Telephoto, f/2.4, OIS
Front Camera: 32MP, f/2.0
OS: Android 9 Pie, EMUI 9
Dimensions: 149.1 x 71.36 x 7.57 mm
Weight: 165 grams
Huawei P30 Pro Specifications:
Screen: 6.1-inch OLED, 19.5:9, FHD+ 2340 x 1080 pixels
Processor: Kirin 980 octa-core processor
RAM: 8GB
Storage: 128GB/256GB/512GB, expandable via Nano memory
Battery: 4,200mAh, Huawei SuperCharge, Wireless Quick Charge, Reverse Wireless Charging
Rear Camera:
40MP Wide Angle, f/1.6, OIS
20MP Ultra Wide Angle, f/2.2
8MP Telephoto, f/3.4, OIS
Time-of-Flight Camera
Front Camera: 32MP, f/2.0
OS: Android 9 Pie, EMUI 9
Dimensions: 158 x 73.4 x 84.1 mm
Weight: 192 grams