Honkai Impact 3rd developer and publisher HoYoverse has announced the action game's version 6.3 update, which is set for release on September 14, 2023. The company also announced the game's collaboration crossover event with animated movie Promare from Studio Trigger (Kill la Kill, Darling in the Franxx).
The version 6.3 update will introduce a new Miracle Magical Girl Sirin battlesuit, a limited-time summer event, the second half of the Part 1.5 story, and more.
The new S-rank battlesuit Miracle Magical Girl Sirin is a MECH-type Fire DMG dealer who wields a chakram. Sirin is able to transform her chakram into scissors and is able to restore Starry Faith. This ability reduces her DMG taken while also sustaining her Iron Body state. Sirin features several Joint Weapon Skills that deal Fire DMG and apply Ignite Trauma to enemies. Lastly, her ultimate ability lets Sirin create an illusory space to trap her enemies, allowing her to cut them with her scissors and deal Fire DMG to them.
In the second half of the Part 1.5 story, specifically Story Chapter XL Seven Karma Phala, players will be fighting alongside Fua Hua in a new city called Phosphorus. Players will have access to different battlesuit modes in this chapter that each feature a different exploration skill that will allow them to progress in the story.
The summer event also marks the climax and the final chapter of the main protagonist's storyline. The event will feature chibi-style maps, fun challenges, different exploration mechanics, and rewards.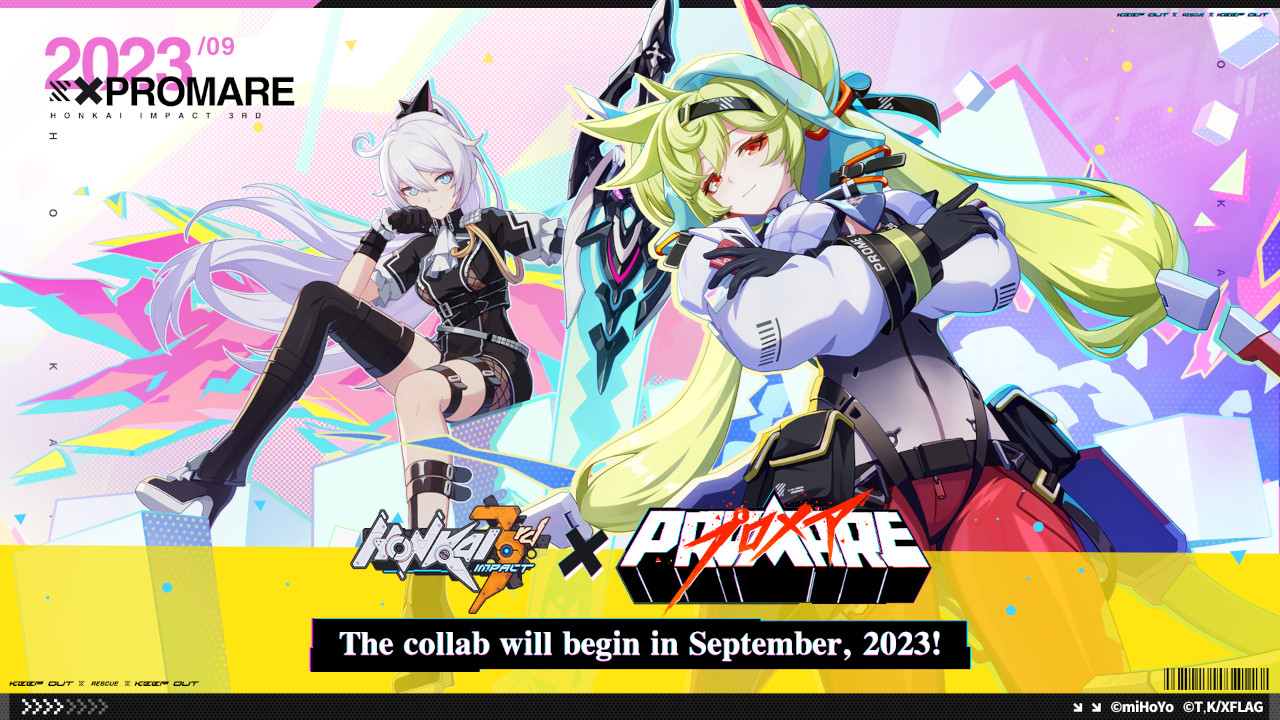 Lastly, the Promare crossover event will introduce two limited-time outfits and events for players to obtain and participate in. Players will be able to complete event missions to earn Promare Kindlings which they can use for the bingo card-filpping game for a chance to win collab stigma Promare: Flame (B) and more.
The two collab outfits are Burning Rescue Soul for Ai's Chrono Navi and Born in Flames for Hersscher of Flamescion. The Burning Rescue Soul outfit is inspired by Promare main character Galo and his mech while the Born in Flames outfit is inspired by the colors and themes of Promare. Both outfits will be available in the Outfit Shop, with limited-time discounts during the collab event.
Honkai Impact 3rd Version 6.3 will be launched on September 14, 2023. The game is currently available on iOS, Android, and PC.