Honkai Impact 3rd developer and publisher HoYoverse has released the game's 5.5 update, dubbed Equinox Gate, which includes the arrival of the its first dual form Valkyrie, Bianka, a new battlesuit for Rita, several in-game events, and more.
Bianka and her Palatinus Equinox battlesuit is the first IMG-type Physical DPS and can switch between her Knight and Guardian forms freely. While the black-clad, one-winged Guardian form is more defensive, with its shield, the white Knight form introduces a mechanical steed called Krishna for more mobility and offense. Furthermore, Bianka can perform a special attack while sprinting in her Flash state and her Ultimate attack is guaranteed to deal critical damage.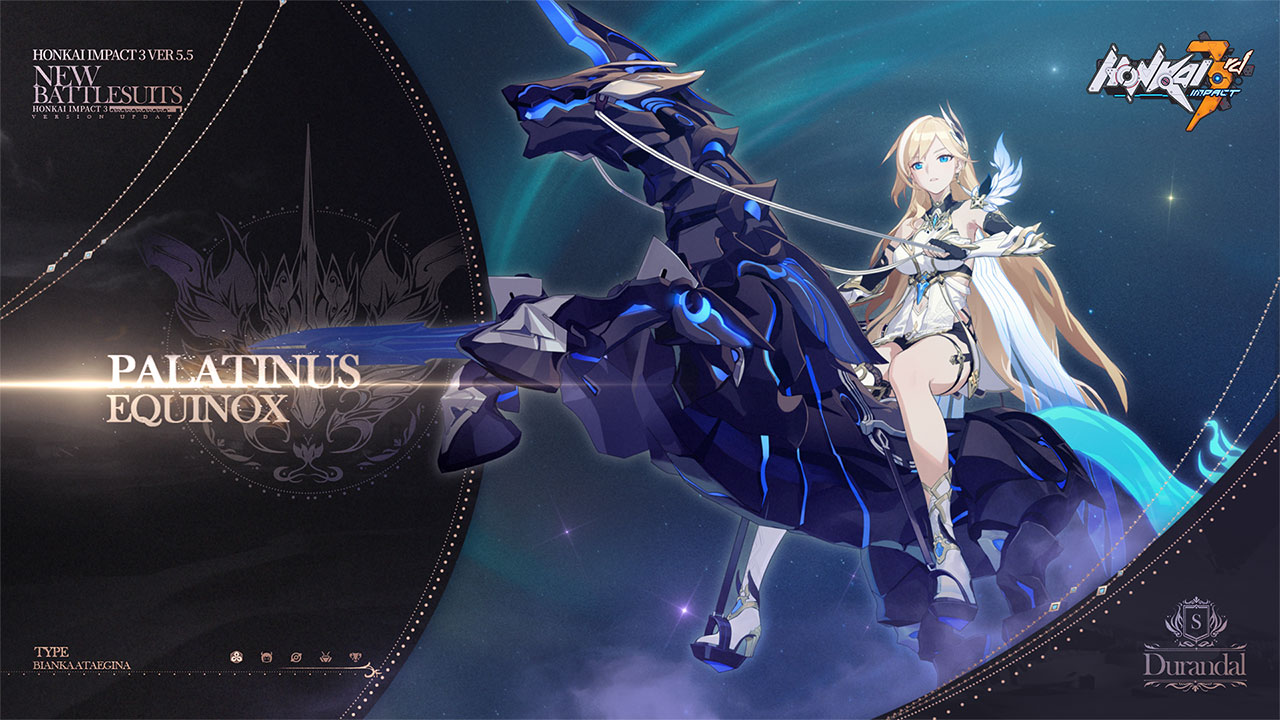 Apart from Bianka, Rita is also getting a new Astral Harness called Spina Astera, which is a new MECH-type Fire battlesuit.
The A Post-Honkai Odyssey expansion will also be reaching its climax in the 5.5 update, with Mei and Carole of Squad 3 returning to the frontline. Dea Anchora and Silverwing: N-EX are also getting new qipao outfits.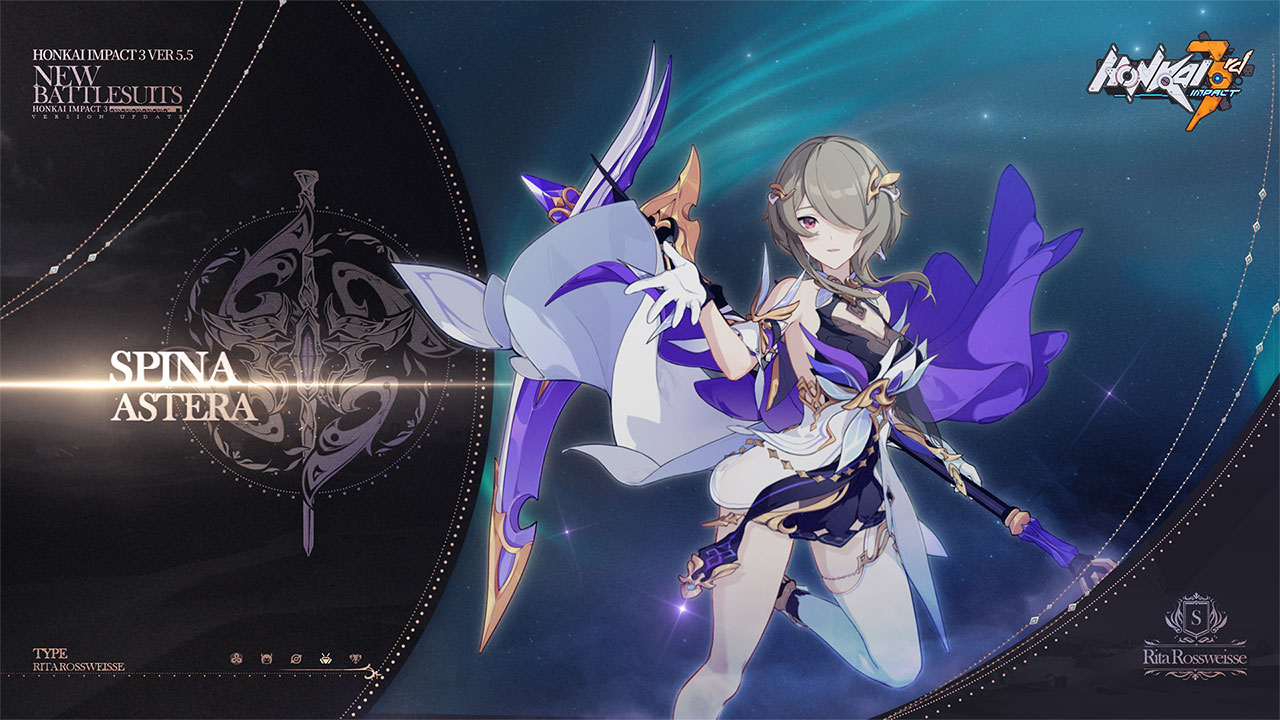 The 5.5 update will also feature a series of login events and Spring Treasure that will offer players the aforementioned S-rank battlesuit Spina Astera as well as other rewards.
Lastly, Honkai Carnival – Honkai Impact 3rd Fandom Celebration 2022 is scheduled to air on February 26, 2022.
Honkai Impact 3rd is available on PC, iOS, and Android.