Globe Telecom has announced that it has signed AcadArena as its first gaming partner to support its new Hapag Movement. The fundraising initiative aims to encourage support for vulnerable families and communities in the Philippines.
Globe and AcadArena currently have a longstanding partnership that involves developing skills development programs, hosting gaming leagues and tournaments, and providing scholarship support.
"The world is bigger and there's so much we can do together in gaming and esports. You just need to meet the right people to change the world. Like Globe, we, too, advocate that gaming is not just play, but a way to help build a better future. We believe in developing gamers to be exemplary people of our society, so we are happy to be part of Globe's purpose to create a Globe of Good," said Ariane Lim, Co-CEO of AcadArena.
The Hapag Movement is part of the Globe of Good program, an initiative of the Globe Group which focuses on hunger alleviation, capacity-building, and providing livelihood opportunities for long-term results. The Hapag Movement also highlights the use of technology in its unified fight against hunger.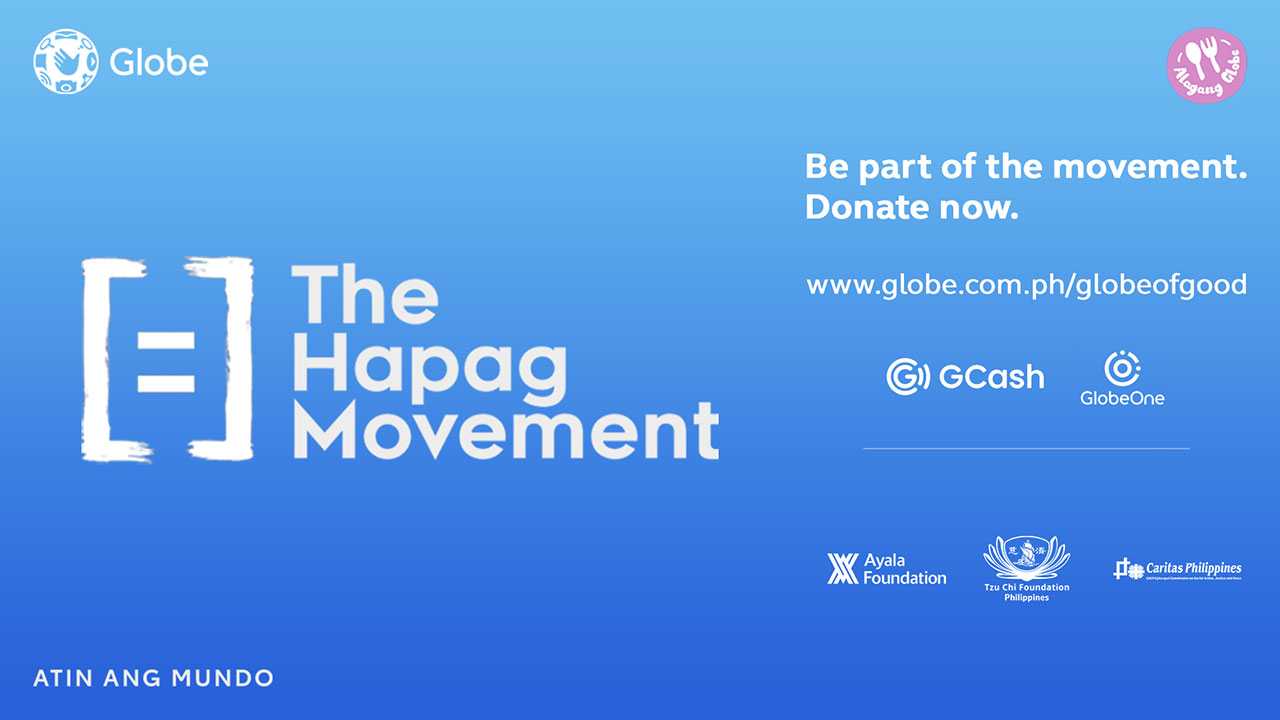 "Hunger is faced by millions of Filipinos who cannot sustain their daily needs. We encourage gamers to be part of the advocacy and help our kababayans cope with the hunger crisis," said Ralph Aligada, Globe Head of Games and Esports.
For the Hapag Movement, Globe is utilizing its digital platforms such as GCash and Globe Rewards to allow customers to donate to the cause, and is now tapping the gaming community to contribute to it as well.
"At Globe, we create ways and form partnerships that enable our customers to participate in social development. We hope to create more impact to help address hunger in the Philippines through The Hapag Movement program." said Yoly Crisanto, Globe Chief Sustainability and Corporate Communications Officer.
More information on the Hapag Movement can be found on the official Globe of Good website.