The annual 10.10 (Oct. 10) sale is here and there are a lot of great deals available both online and in-store. And PayMaya is letting people get even more from their purchases today by offering as much as 100% cashback for transactions today and the rest of October.
Purchases both online and in-store (using PayMaya QR) can net up to 100% cashback (up to a maximum of PHP 1,000 this month). Additionally, spending a total of PHP 5,000 will also net an additional PHP 500 cashback.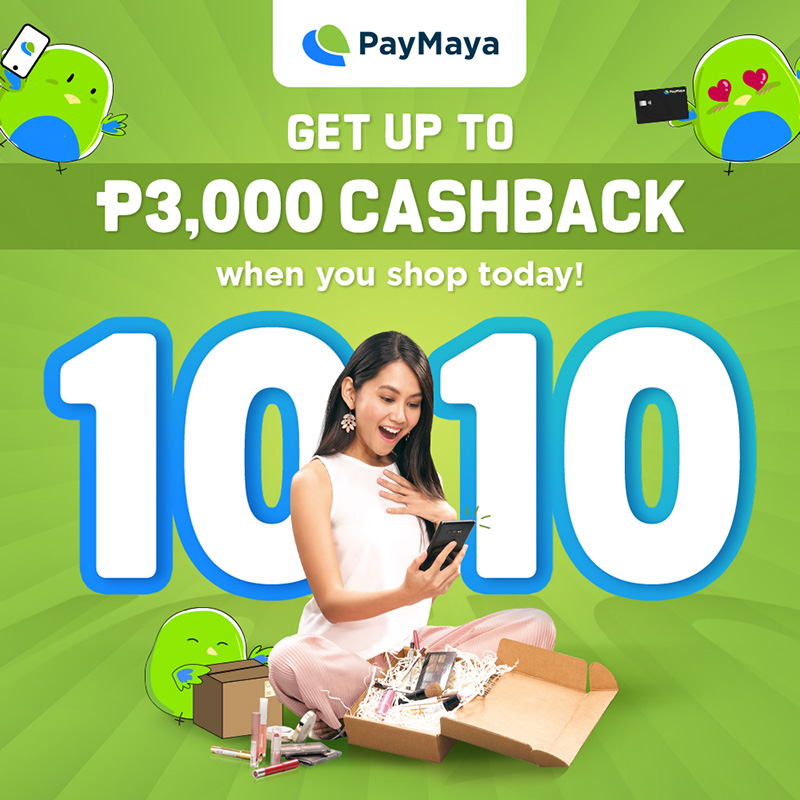 For those who don't have PayMaya yet, registering is as easy as downloading the app and signing up. Users can also upgrade their account much easier now with the new in-app upgrade process.
A list of partner merchants with PayMaya QR can be found on PayMaya Stories website while a list of available deals for PayMaya users can be found on the official PayMaya Deals page.