G.SKILL has announced a new high-end Trident Z RGB memory kit that features four 8GB DDR4-4266MHz memory modules making it the fastest 32GB (4x8GB) DDR4 memory kit available in the market.
During the past year, the biggest DDR4-4266MHz kit available in the market was 16GB (2x8GB) but with the release of Intel's 8th generation Intel Core processors and Z370 chipset motherboards from brands like ASUS with technologies like ASUS OptiMem and T-Topology, G.SKILL was prompted to double the capacity of its DDR4-4266MHz memory kit. The new memory kit feautres modules that operate at 4266MHz, CL19-23-23-43, and 1.4V.
G.SKILL showed off the new memory kit with a screenshot of it being tested on an ASUS ROG MAXIMUS X HERO (WI-FI AC) motherboard and the Intel® Core™ i5-8600K processor.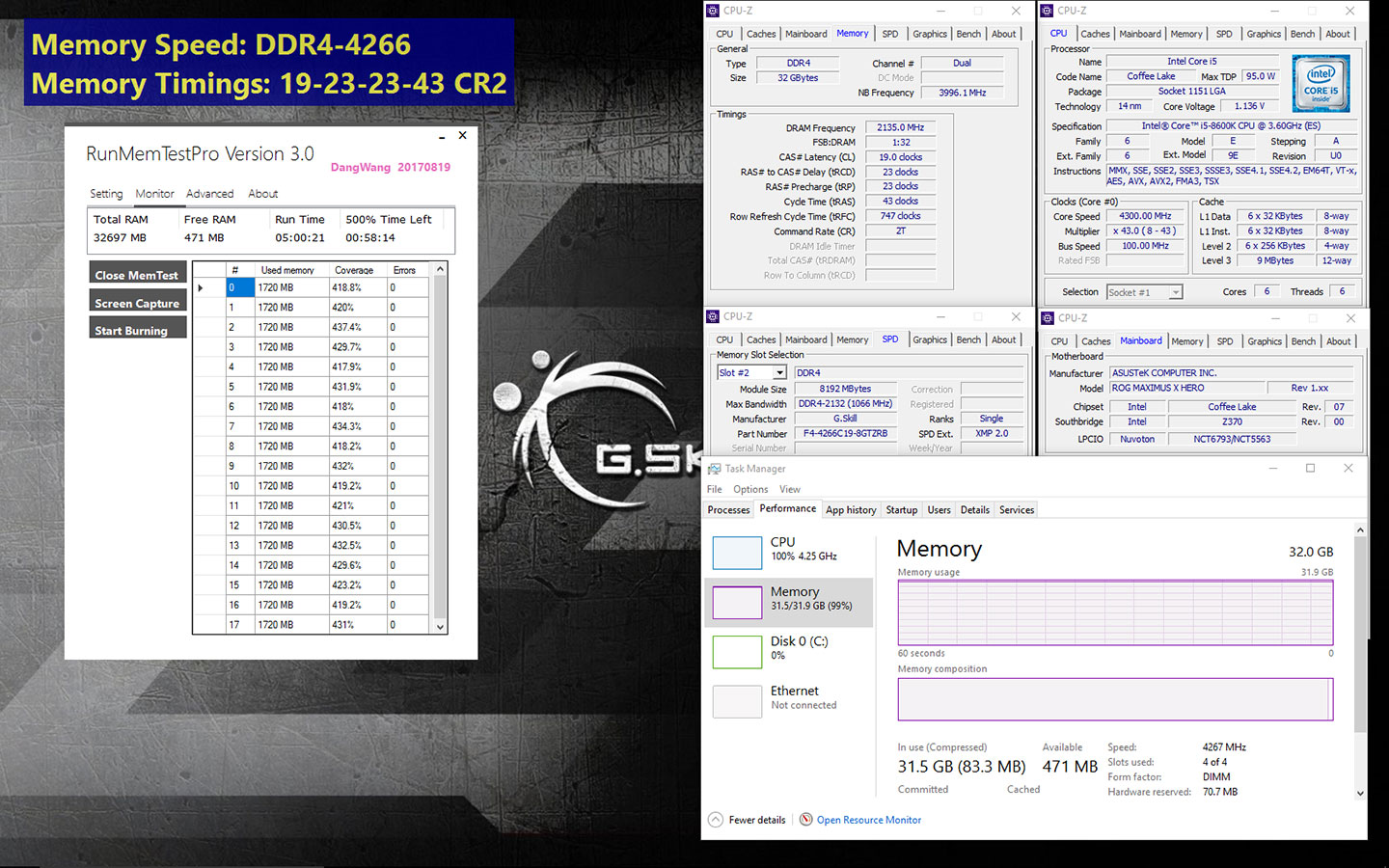 The new G.SKILL Trident Z RGB memory kit will be available sometime in December 2017. It should be expected that the new memory kit will be quite pricey given its kit capacity and specifications.