Square Enix has announced a new Orchestra World Tour featuring the music from Final Fantasy 7 Remake. The tour, which is being produced in cooperation with AWR Music Productions, will be held across 10 cities from Los Angeles to Tokyo.
The orchestra will feature over 100 musicians that will be led by Grammy Award-Winning Conductor Arnie Roth, who is known for his work on the Distant Worlds: Music From Final Fantasy concert series. The music will also be accompanied by video scenes created exclusively for the concert by Square Enix.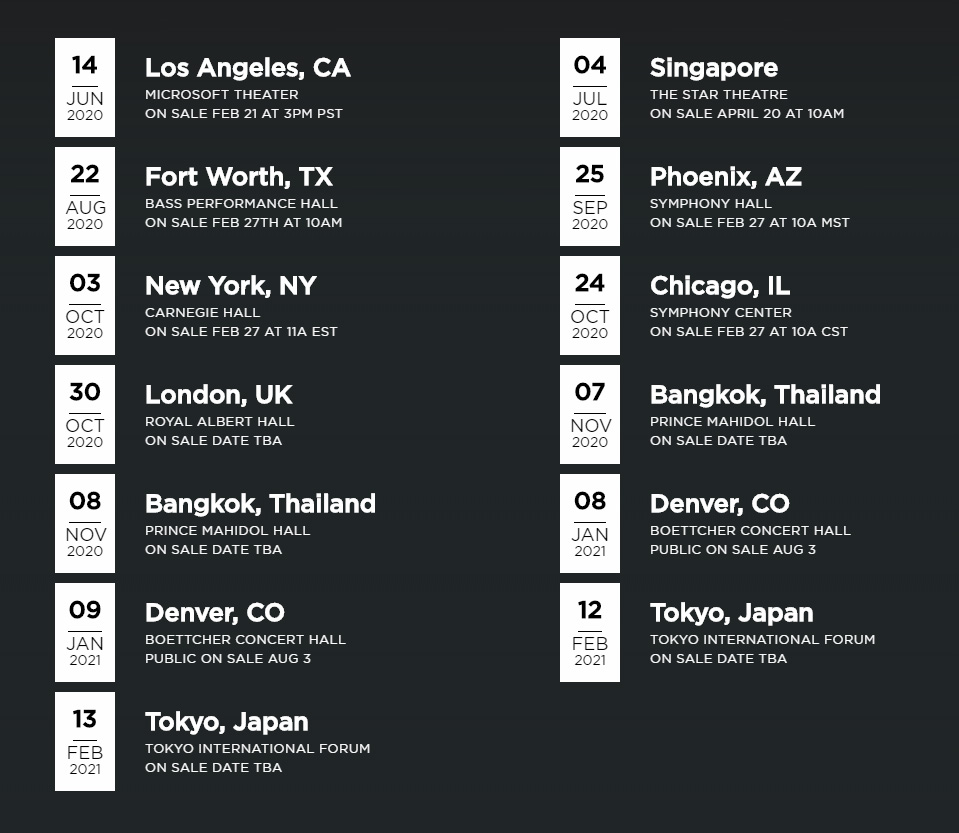 Along with the tour's announcement, the theme song for Final Fantasy 7 Remake titled "Hollow" was also unveiled. The song is the latest original composition of famed Final Fantasy series composer Nobuo Uematsu and features vocals from Survive Said The Prophet vocalist Yosh.
The Final Fantasy 7 Remake Orchestra World Tour will begin on June 14, 2020, in Los Angeles, USA, and will conclude its run on February 12, 2021, in Tokyo, Japan. More information on the Orchestra World Tour can be found on the official website. Additionally, the complete Final Fantasy 7 Remake Original Soundtrack is scheduled for release sometime in early Summer 2020.
As for the actual game, Final Fantasy 7 Remake will be released for the PlayStation 4 on April 10, 2020.