Gariath Concepts, the organizer of esports and gaming events such as ESGS (Electronic Sports and Gaming Summit), PGF (Pinoy Gaming Festival), and REV Major, has launched a new multi-platform online content channel called "The Lobby" on both Facebook and YouTube that will publish a variety of content featuring the esports and gaming personalities the company has worked with.
With on-ground events being cancelled left and right, including the Gariath Concept's own PGF and REV Major, the new channel is the company's response to the ongoing COVID-19 crisis, which allows it to still utilize the talents of its employees in spite having to cancel their events and temporarily close their studio. The company has previously worked on content production for The Nationals, Garena, NBA 2K, TV5, and more, which makes the idea of launching an online content channel pretty logical.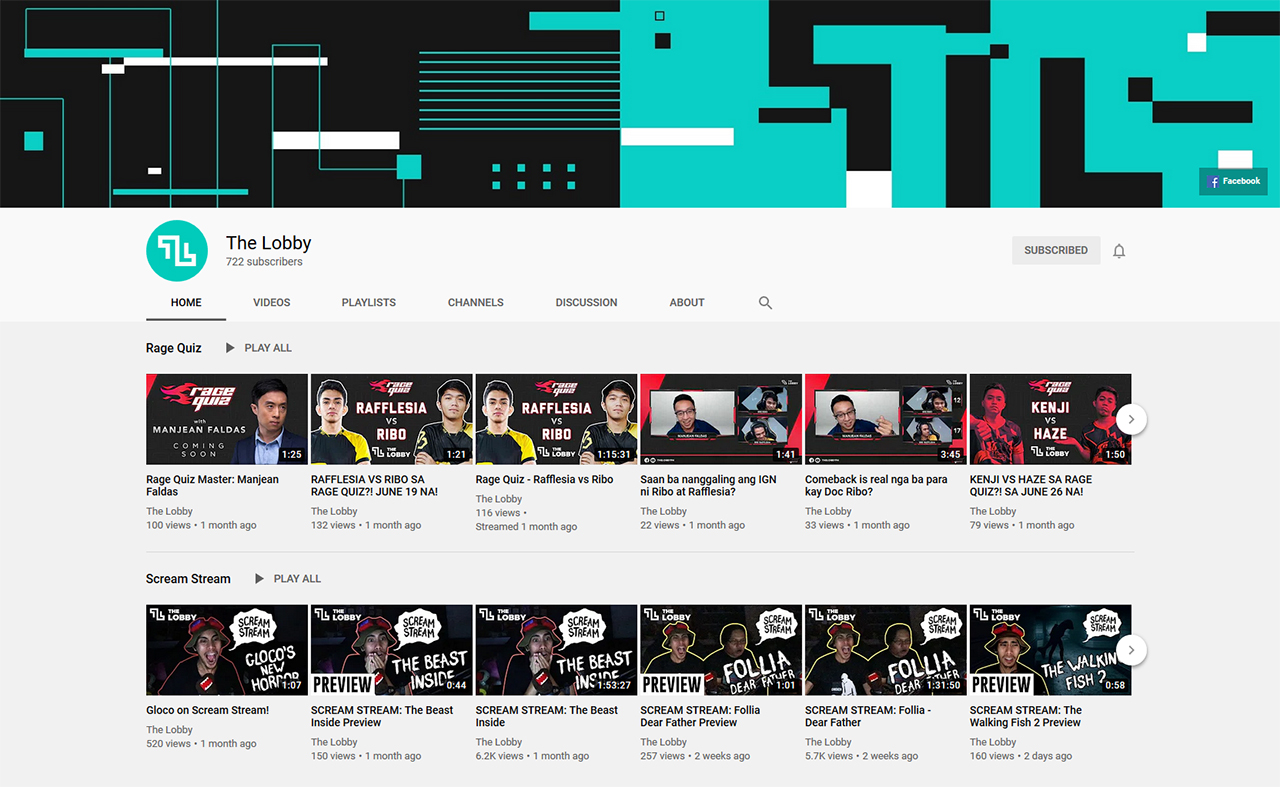 Gariath Concepts Managing Partner Richard Brojan said in a press statement:
"When businesses got affected [by the pandemic], our thoughts went straight to the people. It's not just our employees, but the talents we hire, the players, the community. We needed to do something for them. And it made us think of 'what else' and 'what if.' This is a new and quite competitive area that we chose to explore. But this is a quest we are excited and more than ready to take on."
So far, the channel has released two pilot series, Scream Stream and Rage Quiz, with the former being a horror game review series featuring content creator, Gloco, while the latter is a weekly live quiz show hosted by shoutcaster Manjean Faldas and features popular esports and gaming personalities as contestants. The company says more content is planned for release for The Lobby in the coming months. Follow their Facebook page and YouTube channel to keep up with all their current and upcoming content.