Diablo Immortal publisher Blizzard Entertainment has released a new update for the new mobile game that includes its new class change feature, Hero's Journey endgame content, and more.
Class Change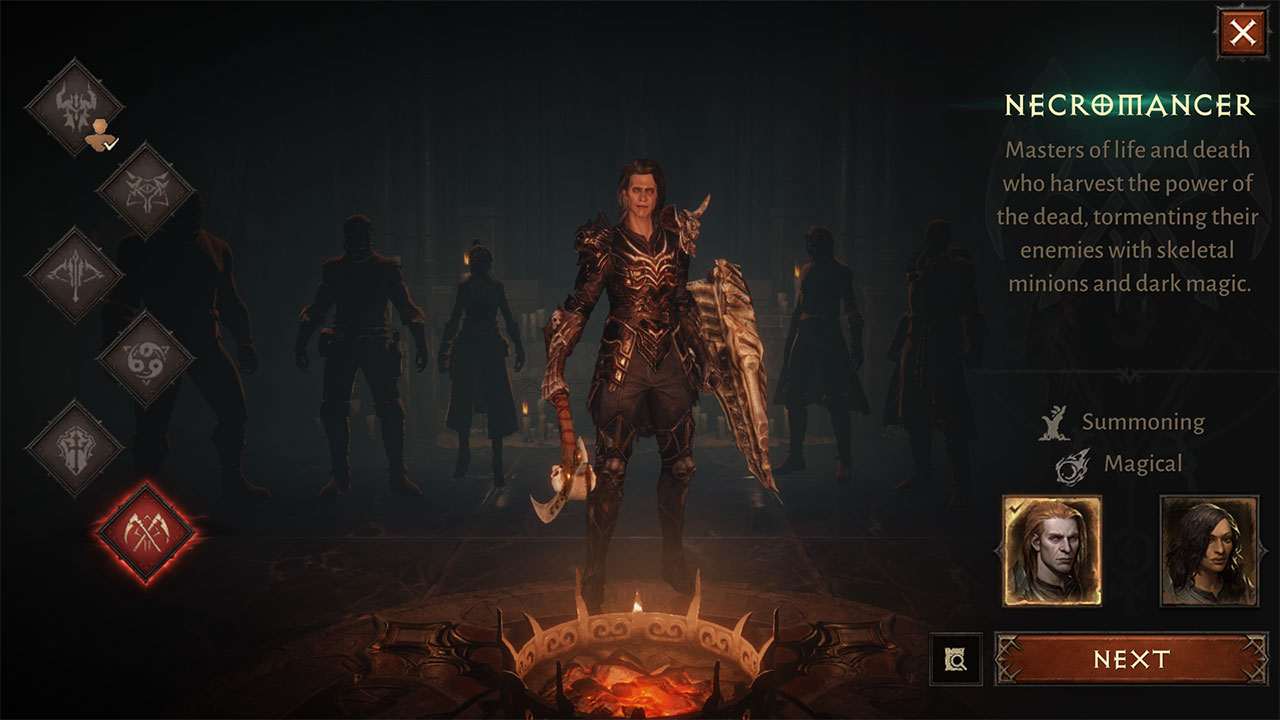 Diablo Immortal's class change feature will become available for a character once they level 35 and can be accessed through the Shifting Flames brazier in Westmarch. Characters may only change their class once every seven days for free, although players will have a one-time option to immediately revert to their previous class. Blizzard currently has no plans to let players purchase the ability to change classes more often.
Each time players change to a new class for the first time, they will be able to set their character's appearance for that class and receive a full reset of their Paragon Trees. They will also receive a set of placeholder gear that will be of an equivalent rank to the gear of their previous class.
All Clan, Warband, and other social group affiliations will carry over. However, some class-specific cosmetics and gear will not carry over but will be available in the player's inventory while cosmetics will be available again if and when the players change back to that specific class.
Hero's Journey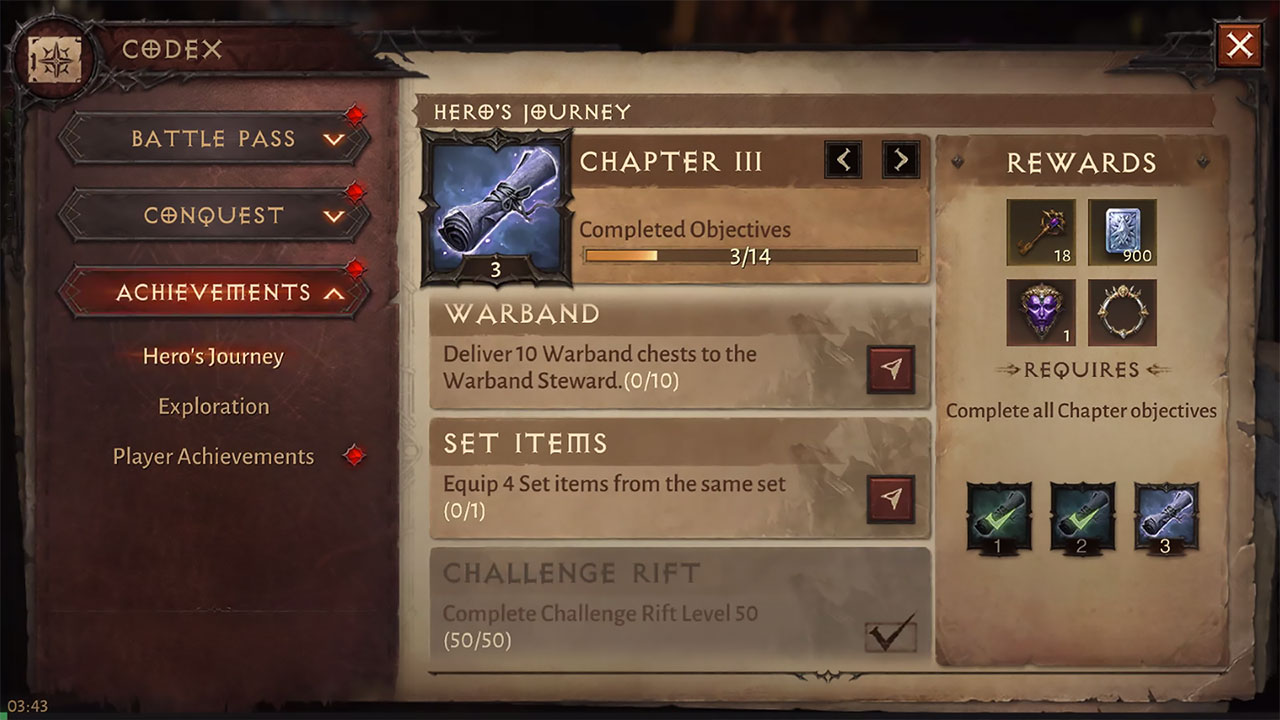 The new endgame experience for Diablo Immortal can be accessed once a player completes The Realm of the Dead main quest from the Frozen Tundra zone. Hero's Journey currently consists of four chapters, with two more planned for release in the future. It will task players with completing objectives that increase in difficulty depending on the player's Paragon Level. The rewards that players may obtain from Hero's Journey include gold, Platinum, Aspirant's Keys, Legendary Crests, and a Glorious Journey Portrait Frame.
Limited-Time Events and a New Helliquary Boss
Blizzard also announced two new limited-time events for Diablo Immortal, the Adventurer's Path and the Hungering Moon, as well as a new Helliquary Boss called Gorgothra the Claimer. The Adventurer's Path event will run until August 3, 2022, while the Hungering Moon event will only be available until August 1, 2022. As for Gorgothra, it will begin appearing in the Helliquary on August 2, 2022.
Diablo Immortal is currently available on iOS, Android, and PC.