DC Worlds Collide has launched a new Batman and Riddler special event for players in the Philippines, Indonesia, Thailand, and Malaysia. The event, dubbed "What Am I?" began on March 3, 2022, will task players with helping Batman solve riddles left by The Riddler to obtain limited-time rewards.
The clues to the riddles are hidden throughout the world of DC Worlds Collide and players will need to collect objects relevant to the riddles in order to form the answers.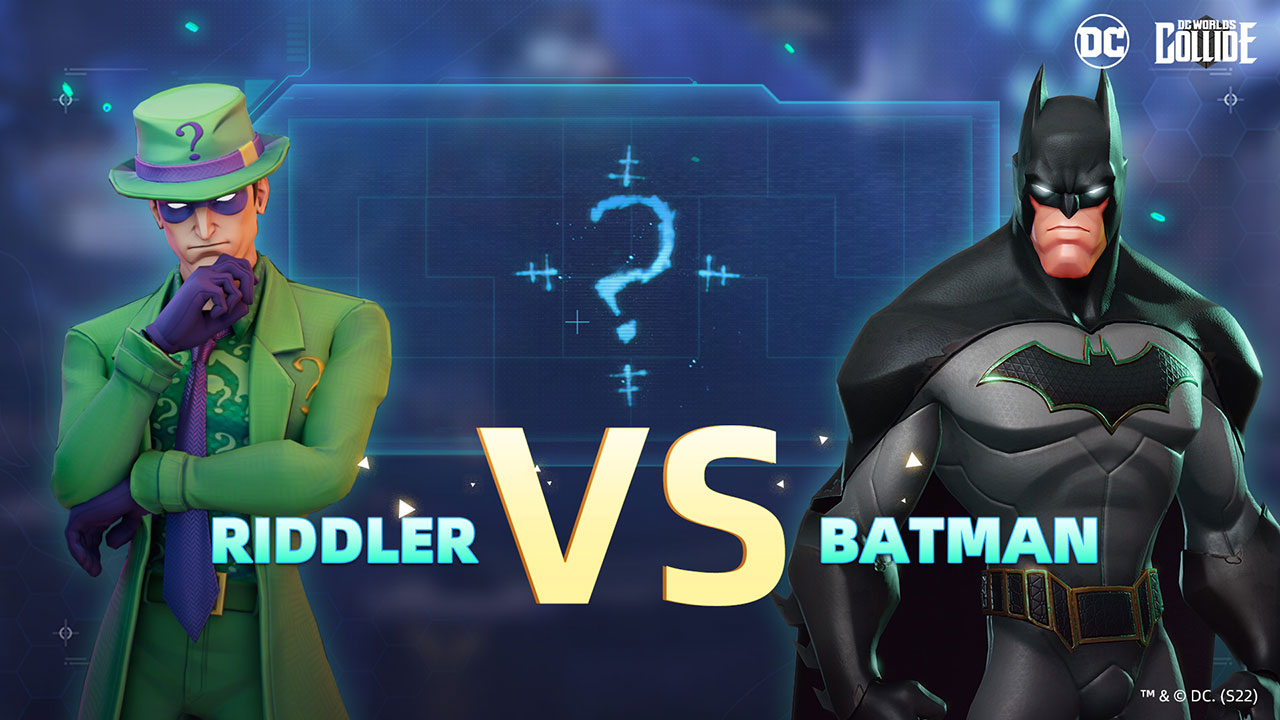 In DC Worlds Collide, players will be able to form teams consisting of both super heroes and villains, including Batman, Superman, The Flash, Wonder Woman, Lex Luthor, and Harley Quinn, among many others. The game features several game modes including Convergence Crisis, Elseworld, Warworld, Adventure Earth and Crisis Watch, which unlocks stories and interactions between the game's characters. It also features a story mode called Character Origins, which recreates the origin stories of its heroes and villains.
DC Worlds Collide is currently in open beta for Android in the Philippines, Indonesia, Thailand, and Malaysia.