Crash Team Racing Nitro-Fueled just launched its latest Grand Prix. The new season, called the Neon Circus, will introduce a new track, new character, new karts, new rewards, and more.
Neon Circus, which released on November 9, 2019, will add the new Koala Carnival track, which will include new challenges to earn Nitro for Gauge rewards. There's also the new Ring Rally game mode in Local Arcade where players can also earn Nitro.
New characters such as Pasadena O'Possum and Ebenezer Von Clutch are also arriving along with the Neon Circus as well as Koala Kong who will be headlining the Nitro Gauge reward set for this Grand Prix.
There are also new Karts such as the Nitro Bumper Kart, the Pressuriser, and the Daredevil, as well as new Pit Stop items including new Circus-themed Skins, Neon Wheels, and animated Paint Jobs. Players can also explore the new Hub Worlds in Adventure Mode to collect the hidden Golden Eggs and unlock King Chicken.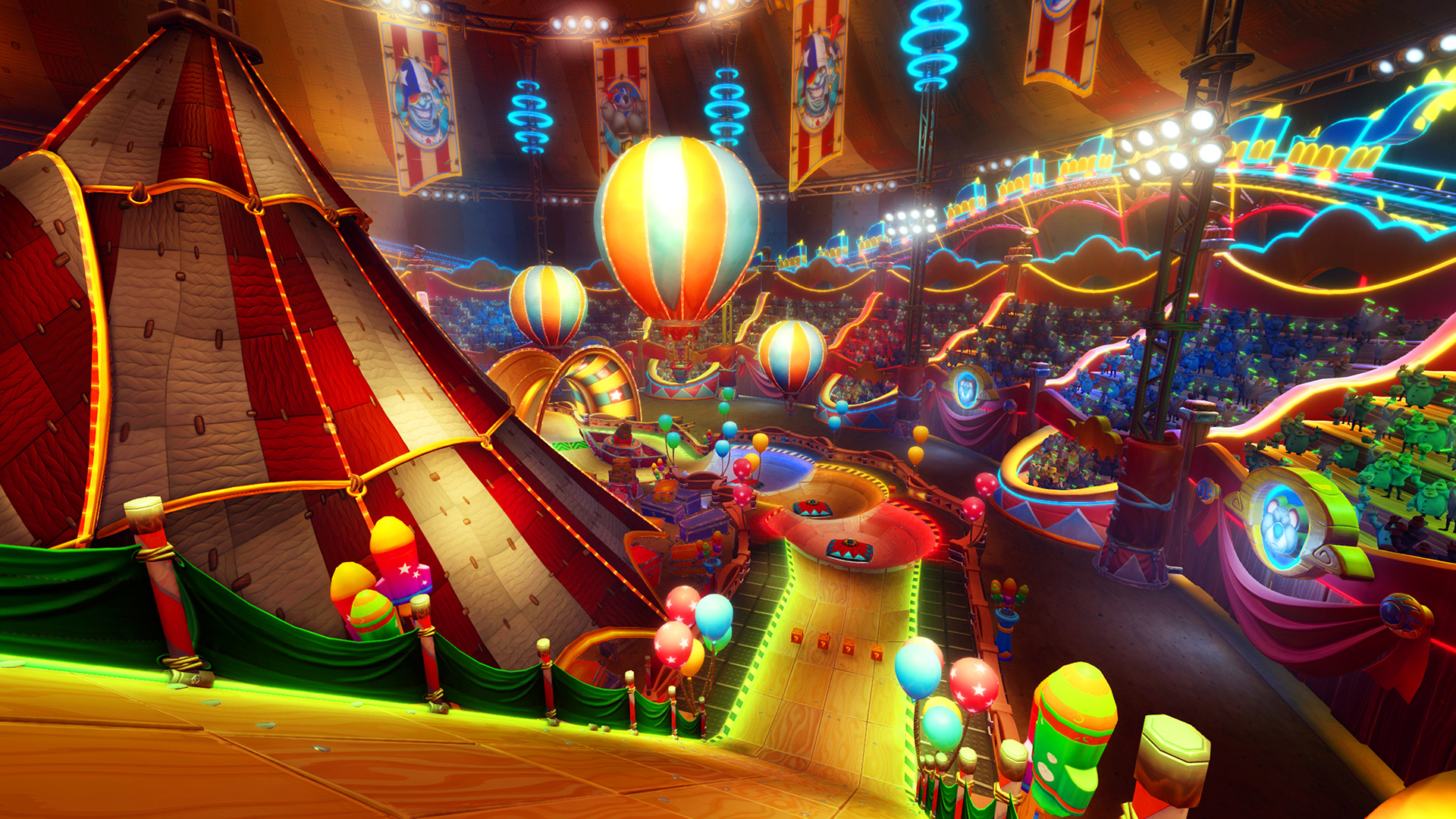 Lastly, those who finish in the top 5 percent of the Grand Prix Leaderboards will also win the Champion Kart and the Neon Circus signature decal.
The Neon Circus Grand Prix for Crash Team Racing Nitro-Fueled is now available for the PlayStation 4, Nintendo Switch, and Xbox One. You can check out all the content Neon Circus is bringing in the image below: