Activision has officially announced Crash Bandicoot 4: It's About Time, the fourth major entry in the series, more than 20 years after the release of Crash Bandicoot 3: Warped. The sequel to the original trilogy is being developed by Toys for Bob, the studio that worked on the Switch port of Crash Bandicoot N. Sane Trilogy.
"Our teams have delivered two awesome remastered Crash Bandicoot experiences and the community passion for the series continues to be incredible. Now it is time to turn the page and give players something entirely new," said Rob Kostich, President at Activision. "Loyal fans have been patiently waiting to see the journey continue for their favorite marsupial, and we're giving players the completely new experience they deserve with Crash Bandicoot 4: It's About Time."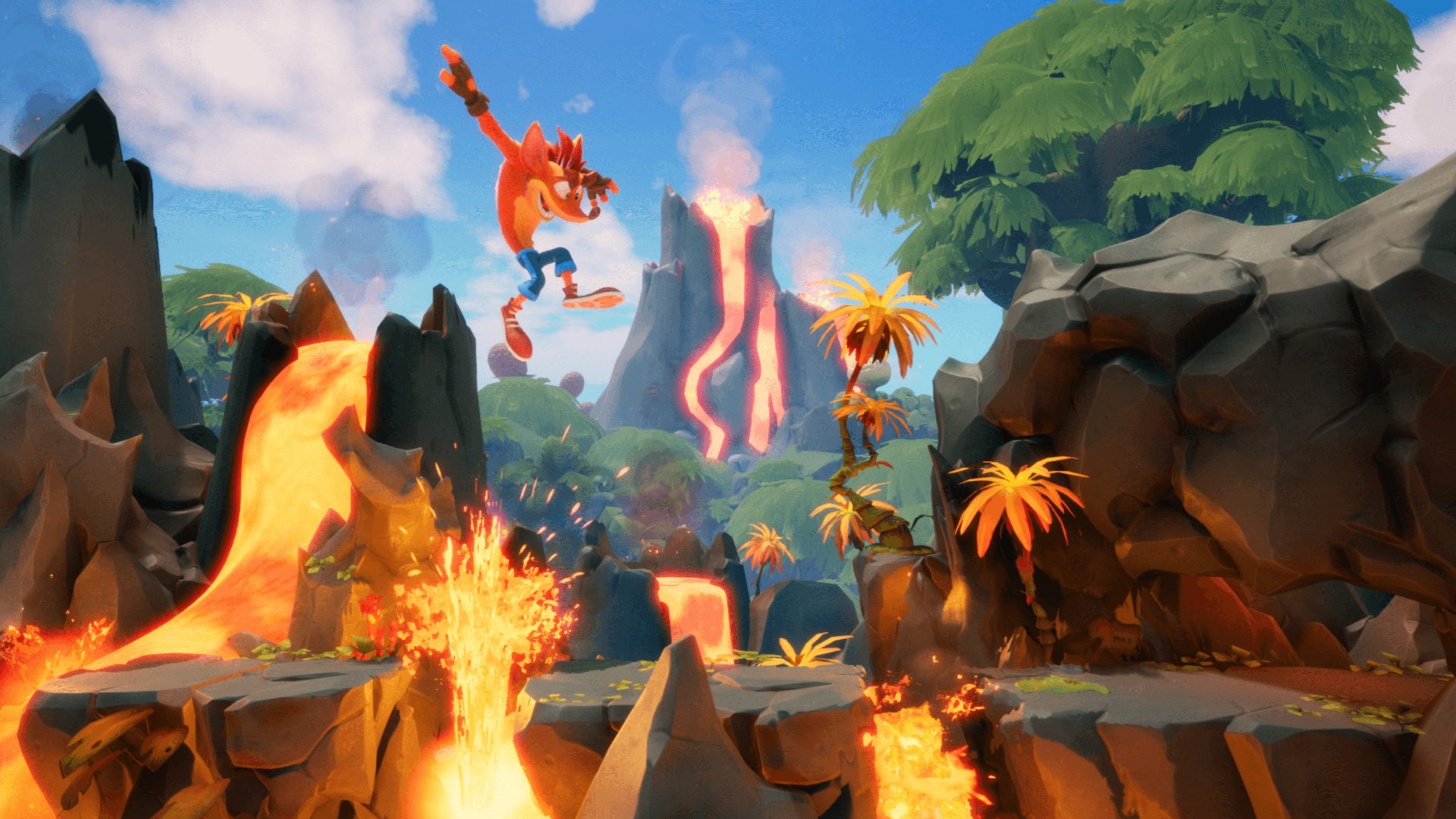 Crash Bandicoot 4: It's About Time kicks off after the events of Crash Bandicoot 3: Warped wherein Neo Cortex, Dr. N. Tropy, and Uka Uka were stranded on a distant planet. Here's a description of the sequel's plot:
"After decades of fruitless attempts, the trio finally make their escape, ripping an Evil-Scientist-sized hole in the fabric of space-time in the process. Now all that stands between them and total dominion over the multiverse are two fuzzy marsupials from N. Sanity Island."
In It's About Time, players will be able to play as either Crash or Coco as well as other new playable characters such as Neo Cortex. Players will discover four Quantum Masks that will give them special abilities such as slow down time, with the Time Mask, or traverse the world upside down with the Gravity Mask. New gameplay mechanics will also be introduced including wall running, rail grinding, and rope swinging. The new title will also feature a new art style that "maintains the zany spirit of the franchise while also breathing new personality and charm into it."
"Crash Bandicoot 4: It's About Time stands on the shoulders of the core precision gameplay we all fell in love with in the '90s," said Paul Yan, Co-Studio Head at Toys for Bob. "This epic new adventure spans space and time, introducing new ways to platform that both long-time fans and new players alike will enjoy mastering. Get ready to fall in love with the mutant marsupials all over again!"
Crash Bandicoot 4: It's About Time is scheduled for release on October 2, 2020, for the PlayStation 4 and Xbox One. There's no word yet on whether the game will be coming to other platforms in the future.