Corsair has launched its new 7000 series of ATX cases, which include the 7000D Airflow and the iCUE 7000X RGB. The new lineup of cases are the full-tower versions of the 5000 series models the company released earlier this year.
The full-tower design of the new 7000 series cases means they offer more motherboard, cooling, and storage options than their predecessors. Notably, Corsair has opted to forego including a non-Airflow version of the 7000D, which would have featured a solid front panel like the standard 5000D.
Just like their predecessors, the main differences between the 7000D Airflow and iCUE 7000X RGB is their front and top panels. While the former features perforated steel panels for increased airflow, the latter comes with tempered glass panels to better appreciate the system's RGB lighting.
The 7000 series cases are capable of supporting up to twelve 120mm or seven 140mm cooling fans, up to three 360mm or two 420mm radiators. The customizable case lets users install up to four 120mm fans or up to a 480mm radiator to the side of the case.
To help users set up their systems, Corsair includes three 140mm AirGuide fans with the 7000D Airflow while the iCUE 7000X RGB comes with four SP140 RGB Elite AirGuide fans. Additionally, the iCUE 7000X RGB also comes with an iCUE Commander Core XT controller to centralize control of both the case's lighting and cooling.
As for storage, both cases include six combo 2.5/3.5-inch drive trays and three 2.5-inch SSD mounts. The front panel of each case also features one USB 3.1 Type-C port, four USB 3.0 ports, and a combo audio jack.
Other features of the 7000 series cases include Corsair's RapidRoute cable management system, hinged side panels for easy access to components, a three-slot vertical GPU mount, and more.
H170i Elite Capellix Liquid CPU Cooler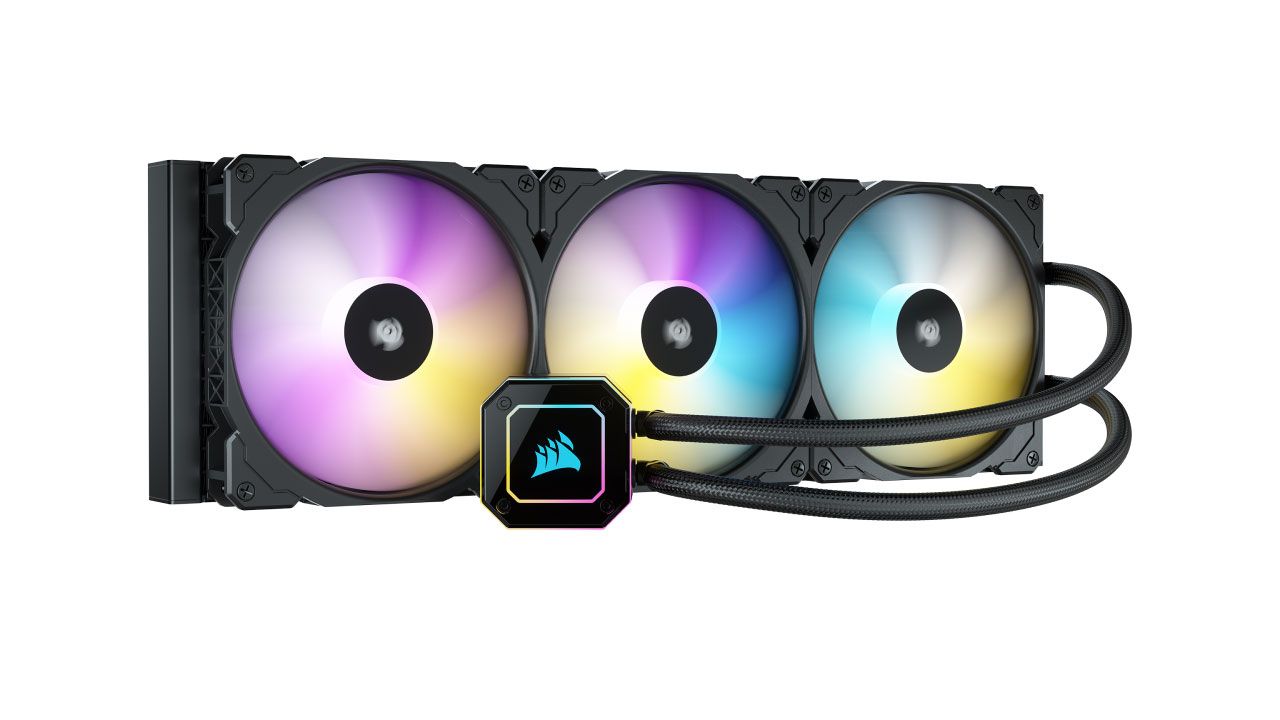 Corsair also launched its new H170i Elite Capellix Liquid CPU Cooler alongside the new 7000 series cases. The new AIO features a 420mm radiator, three ML140 RGB PWM fans, and an RGB pump head. According to Corsair, the pump of the H170i Elite Capellix generates less than 20 dBA of noise while the included ML140 RGB PWM fans are capable of speeds of up to 2,000 RPM
The pump head of the H170 Elite Capellix also features 33 Capellix LEDs while each of the fans are equipped with eight individually addressable RGB LEDs. The package comes with an included iCUE Commander Core controller to manage both the performance and lighting of the new liquid CPU cooler.
The new Corsair 7000D Airflow, iCUE 7000X RGB, and H170i Elite Capellix are now available worldwide through the company's network of authorized retailers and distributors. The new 7000 series cases are backed by the company's two-year warranty while the H170i Elite Capellix comes with a five-year warranty.