Pre-registrations for Call of Duty Mobile are now open for the Southeast Asian region, including Taiwan, Thailand, Indonesia, Singapore, Malaysia, and the Philippines. according to an announcement by publisher Garena.
Those who pre-register as well as those who invite their friends to pre-register will get special rewards including sprays, skins, emotes, and loot boxes depending on how many people have registered in total and how many friends a person has successfully invited.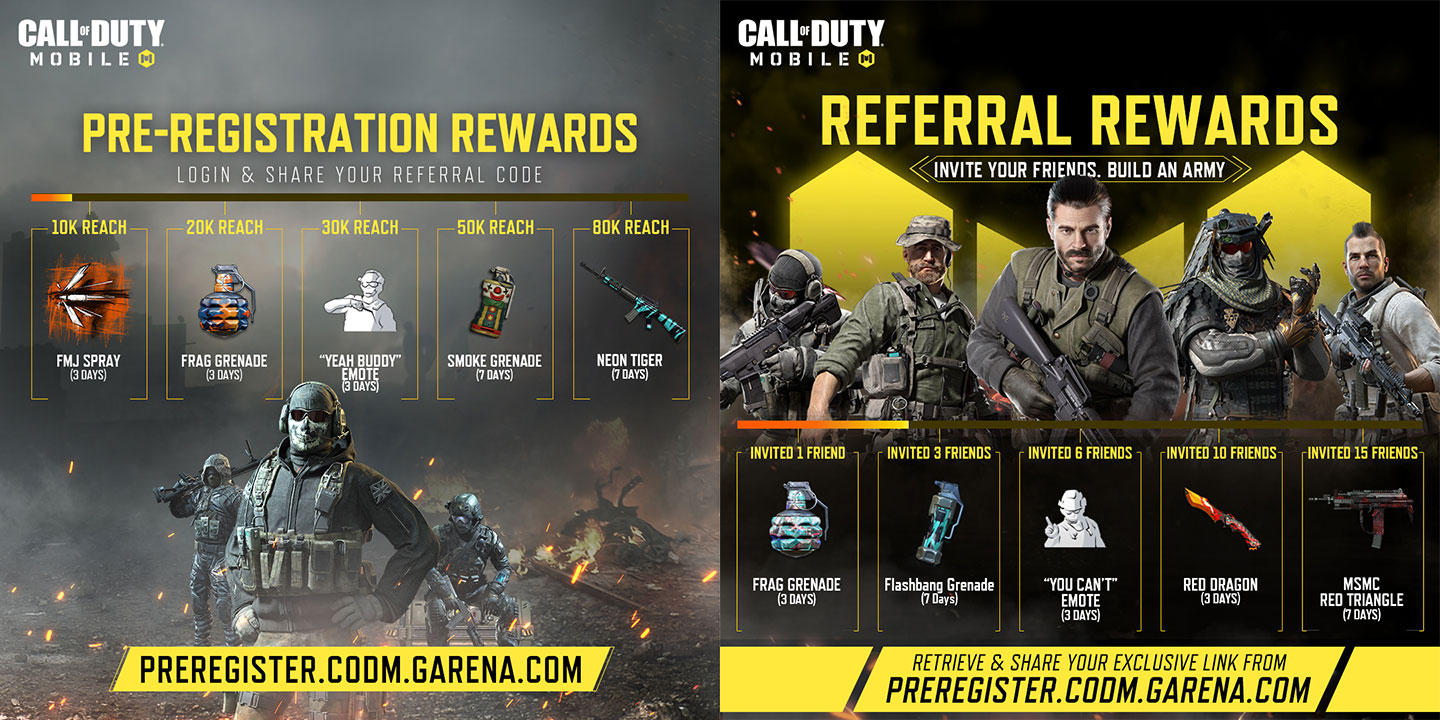 Call of Duty Mobile will feature multiple game modes including several classic multiplayer modes such as "Team Deathmatch and Search & Destroy as well as alternative modes including a Battle Royale mode and a Zombie mode.
The game will also feature several iconic characters from the franchise including Ghost, Soap, Captain Price, and Alex Mason, as well as popular multiplayer maps such as Nuketown and Hijacked from Modern Warfare and Black Ops, respectively.
An official release date for Call of Duty Mobile has yet to be announced but players can pre-register through the official pre-registration website and more information can be found on the official Facebook page.