ASUS, at a recent press event, showed off its line of mini PCs including the ASUS VivoPC, ASUS VivoMini, ASUS Chromebox, and the ASUS ROG GR8 for gamers.
The ASUS ROG GR8 is the company's attempt at a console-sized gaming PC solution. The ROG GR8 features a chassis with a volume of only 2.5 liters and is powered by an Intel Core i7-4510U processor coupled with an Nvidia GTX 760 Ti graphics card with 2GB of GDDR5 VRAM. It can also feature up to 16GB of RAM and either a 2.5-inch 1TB 7200rpm HDD or a 2.5-inch 256GB SSD. Additionally, to complete the package, the ROG GR8 also comes with an ASUS M801 mechanical keyboard and an ASUS ROG Gladius Mouse.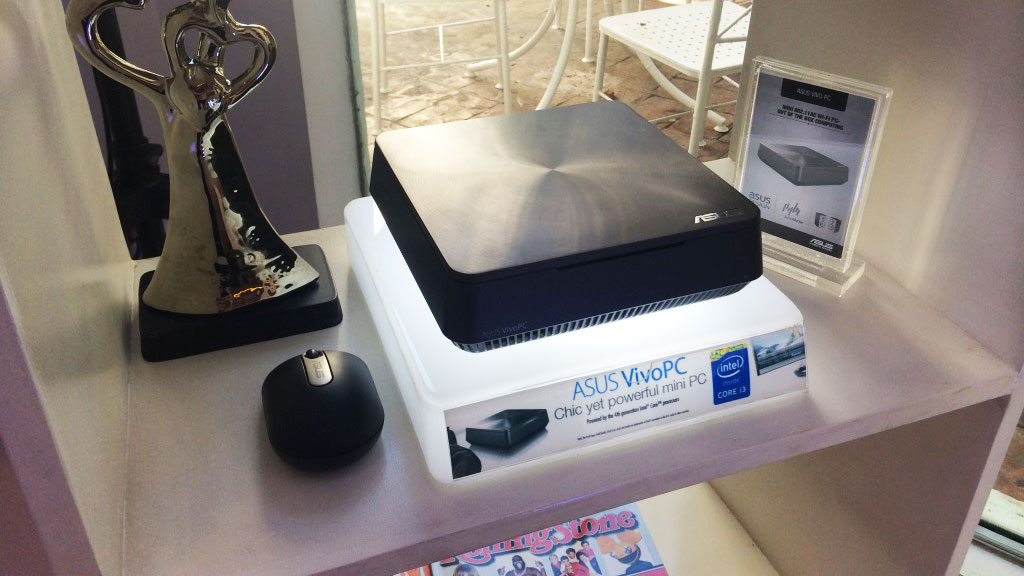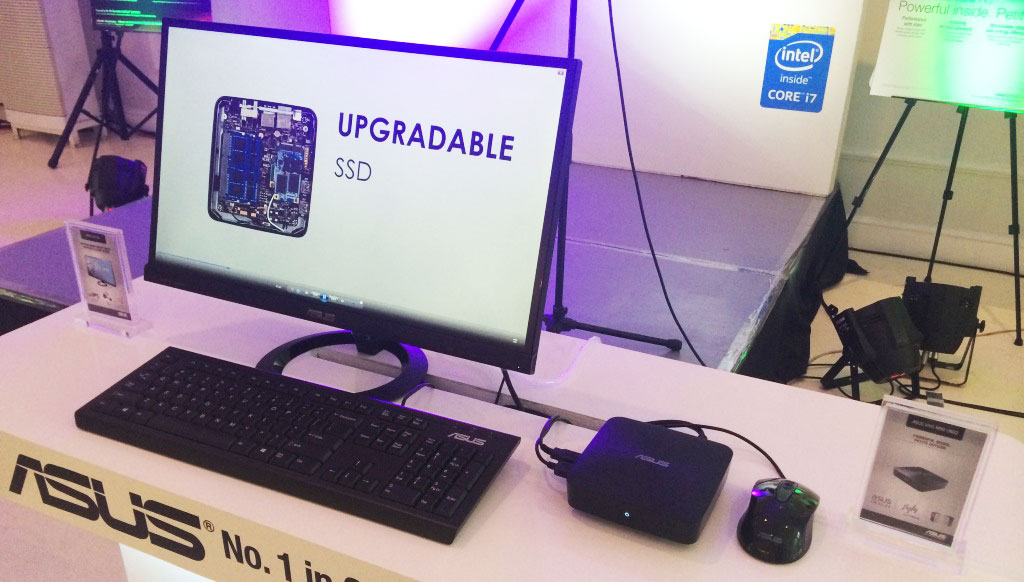 The ASUS VivoPC and VivoMini are mini PCs meant for setups that are limited in space or for ones where the PC needs to be placed in unusual spots like behind a monitor. Both the VivoPC and VivoMini feature an Intel Core i5-4210U processor although the VivoMini can also come with either an Intel Core i3-4030U or Intel Celeron 2957U processor. Both machines can have up to 16GB of RAM although both come with only 8GB for the VivoPC and 2 or 4GB for the VivoMini by default. As for storage, the VivoPC can cater either a single 3.5-inch drive or two 2.5-inch drives while the VivoMini can accomodate up to a 256GB mSATA SSD. Additionally, the ASUS VivoPC comes with an ASUS wireless keyboard and mouse.
Lastly, the ASUS ChromeBox runs the Google's own operating system, Chrome OS, and can feature up to an Intel Core i7 processor, up to 4GB of RAM, and 16GB of SSD storage.
The ASUS ROG GR8 and ASUS VivoPC are now available at select retailers for an SRP of Php57,990 and Php16,990 for the base configurations, respectively. On the other hand, the ASUS Chromebox will retail for Php48,099 and will come with a wireless keyboard and mouse, web camera, speaker, and remote control. The Chromebox will be available at a later date along with the price and availability of the ASUS VivoMini.