ASUS has officially launched its ROG Elite Rewards program in the Philippines, which will let the brand's fans earn points by completing tasks and redeem those points for special rewards such as limited edition accessories, ROG products, and more.
Some of the activities fans can perform to earn points can include visiting the ROG official online stores on Lazada and Shopee, checking out videos from ROG's roster of influencers, or simply using the ROG Elite Rewards hashtag. As for the rewards, they can range from desktop and mobile wallpapers as well as ROG merchandise to ROG peripherals and even the ROG Phone.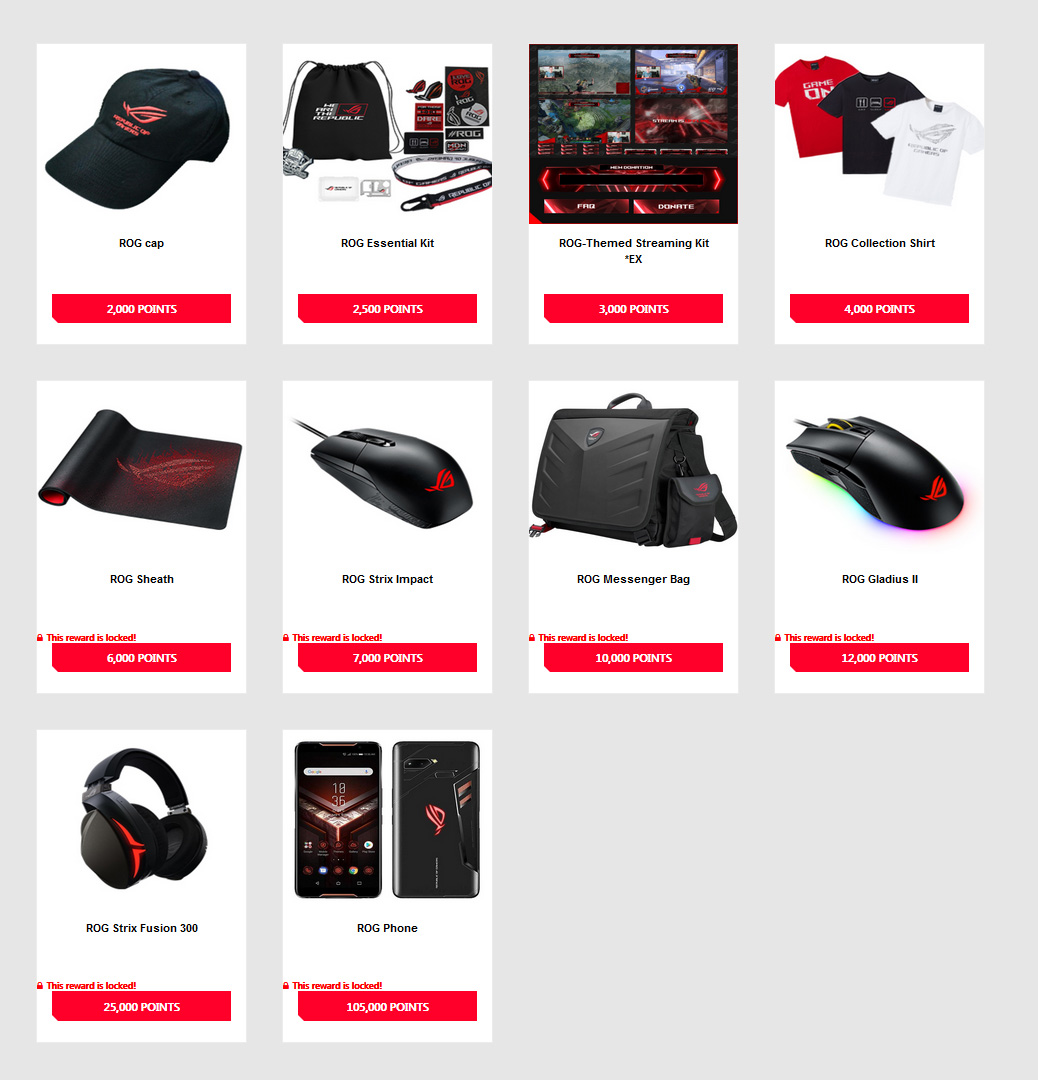 The ROG Elite Rewards program will also feature several tiers including Bronze, Silver, Gold, and Platinum. The person's tier will depend on how much the fan participates and how many points they earn. Each tier will feature different privileges, such as annual gifts and being able to earn points at a faster rate. Lastly, the top ROG Elite Rewards members may also be invited to the exclusive Diamond tier, which will allow them to try out the company's new products and attend special events ahead of everyone else.
More information on the ROG Elite Rewards program, including how to sign up, earn points, and claim rewards, can be found on the official website.