Artgerm, Stanley Lau, is officially coming back to Manila this year for AsiaPOP Comicon 2018, according to an announcement by the artist and the event organizers. Artgerm was also present at last year's AsiaPOP Comicon where he sold many of his prints, books, commissions, and more.
He will once again be representing 3dsense Media School, the Singapore-based school that Artgerm is an instructor at, at this APCC 2018. He will be attending alongside fellow Singapore-based artists Kendrick "kunkka" Lim, known for his work for DotA and Dota 2, and Derrick Song. Along with selling his prints and doing commissions at APCC 2018, Artgerm will once again host another workshop at the event for aspiring artists.
Artgerm has yet to announce the prints he'll be selling at the event but those interested in getting his prints should get them early as they sold out very quickly last year.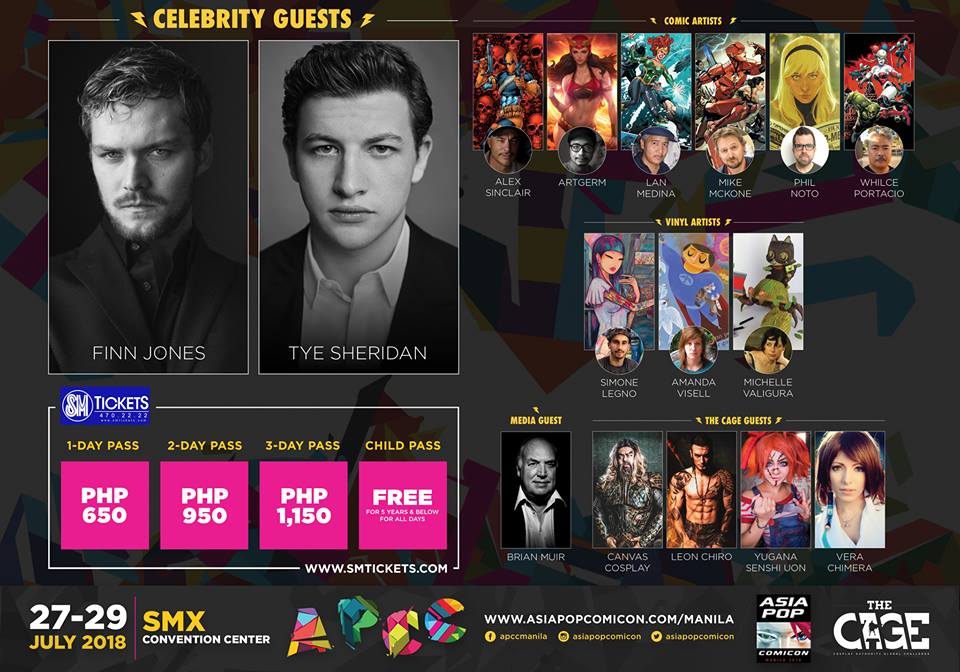 Other artists that have been announced to be appearing at APCC 2018 include Alex Sinclair, Lan Medina, Artgerm, Mike Mckone, Phil Noto, Whilce Portacio, Simone Legno, Amanda Visell, and Michelle Valigura.
APCC 2018 will also have slew of other guests including celebrities and cosplayers including Finn Jones, Tye Sheriden, Canvas Cosplay, Leon Chiro, Yugana Senshi Uon, Vera Chimera, and more
AsiaPOP Comicon 2018 will be held from July 27 to 29, 2018, at the SMX Convention Center in Pasay City, Philippines. Tickets are already available at SM Tickets outlets and online via the SM Tickets online store. Tickets for the event are priced at PHP 650.00 (1-day pass), PHP 950.00 (2-day pass), and PHP 1,150.00 (3-day pass).