AMD has officially launched the new Radeon RX 5600 XT, the company's latest graphics card that sits right in the middle of the series, between the top-end RX 5700 XT and the entry-level RX 5500 XT.
With the new Radeon RX 5600 XT, AMD's goal is to give players the best 1080p gaming experience in the market without costing an arm and a leg. According to AMD, most gamers still play at 1080p resolution, which is why they chose to target that with the RX 5600 XT.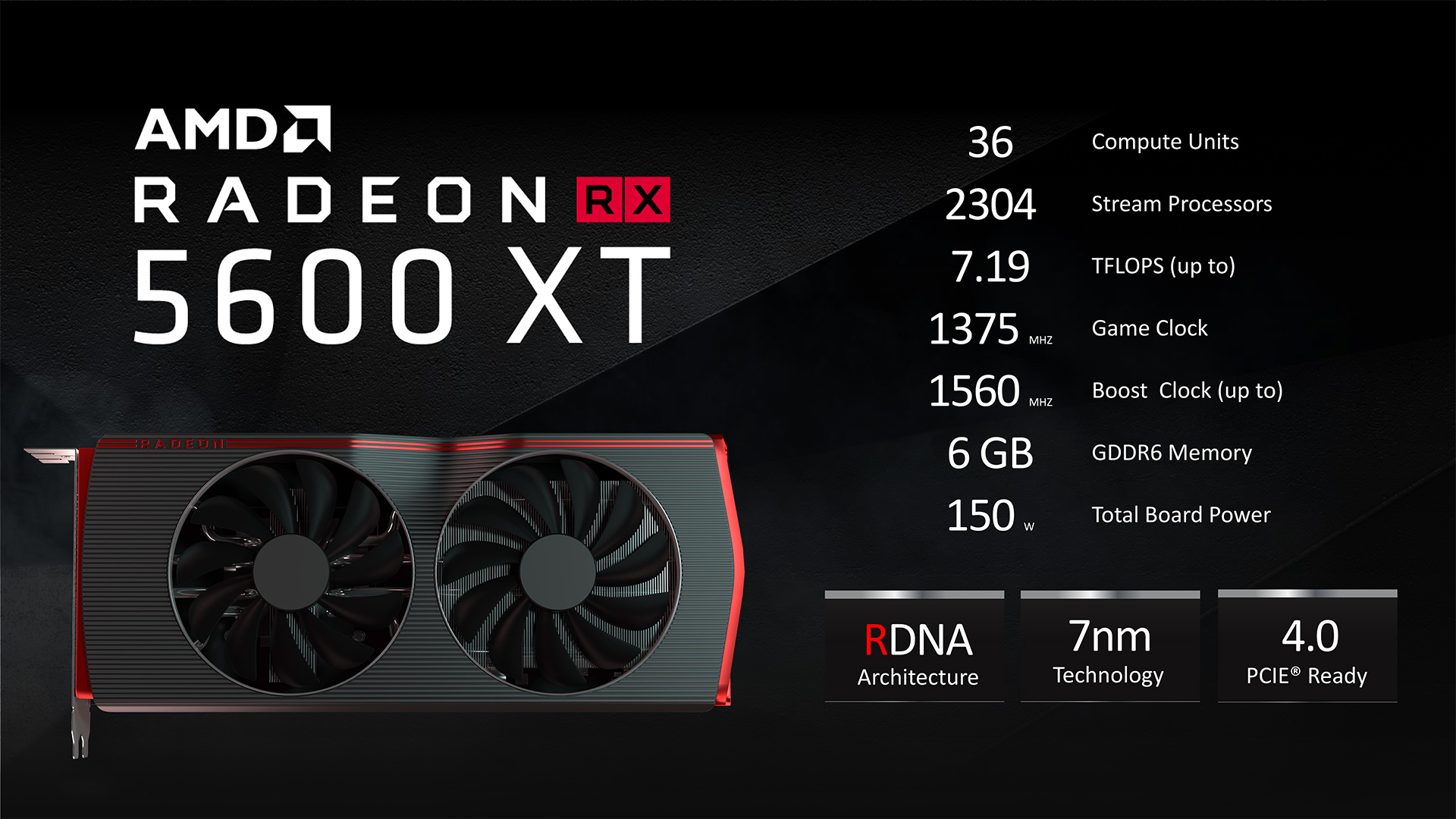 Specs-wise, the new graphics card features 36 Compute Units, 2304 Stream Processors, a base/game clock of 1375MHz, a boost clock of up to 1560MHz, 6GB of GDDR6 memory at 12Gbps, a 192-bit memory bus, and is rated at up to 7.19 TFLOPS.
Built on the same 7nm process and RDNA architecture as its siblings, the RX 5700 and RX 5500, the RX 5600 XT's power consumption is rated at only 150W total board power but AMD claims that it will be closer to 130-130W.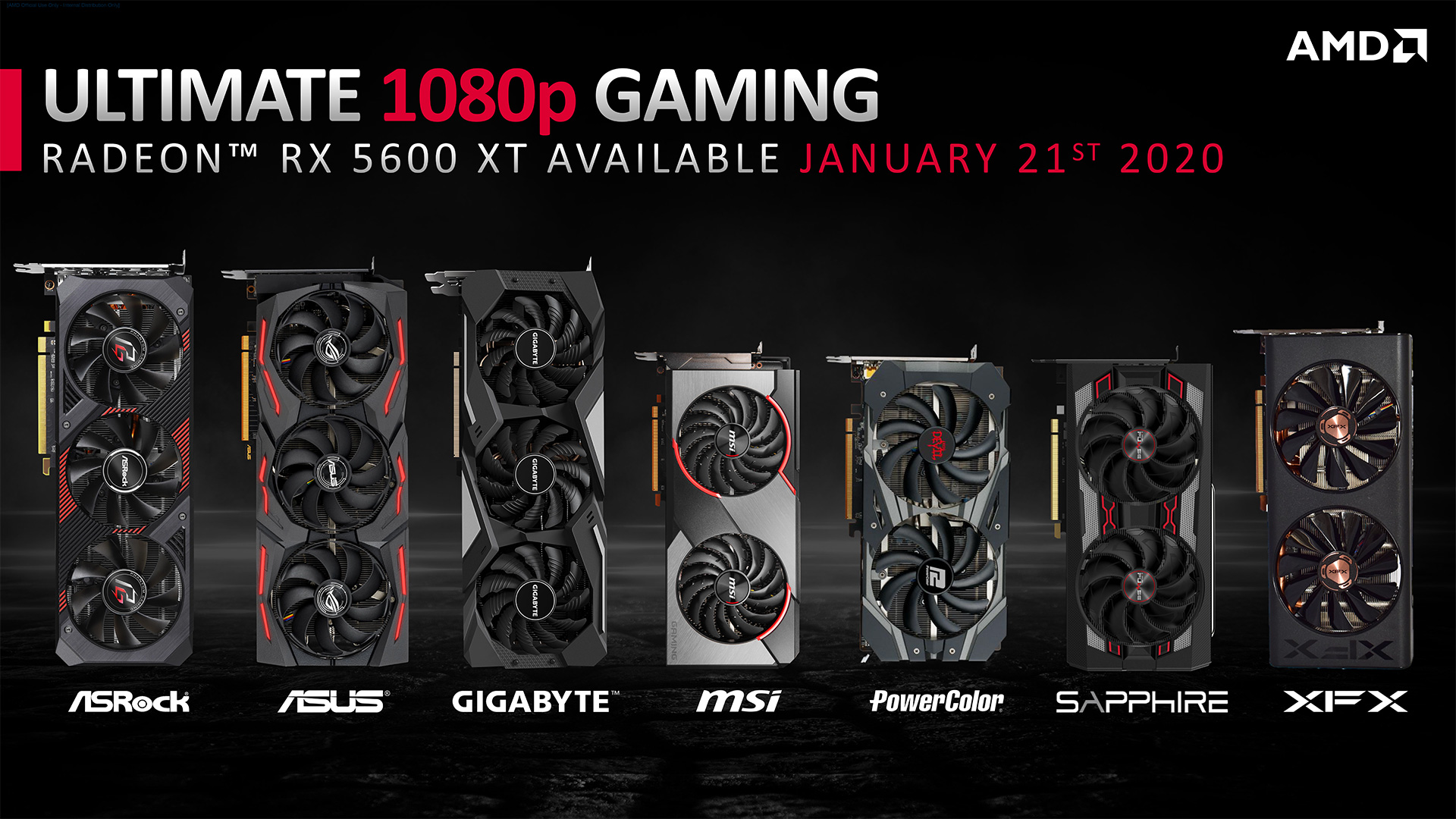 The RX 5600 XT is expected to run AAA titles above 60 fps at 1080p while esports titles will show over 120 fps at the same resolution.
AMD also claims that the Radeon RX 5600 XT will offer average performance improvements of up to 10-20% against the GTX 1660 Ti and up to 5-10% against the GTX 1660 Super OC.
The AMD Radeon RX 5600 XT is priced at around $279 and will be available soon through several board partners such as ASRock, ASUS, Gigabyte, MSI, PowerColor, Sapphire, XFX, and more.