After weeks of anticipation since its original announcement and launch at least a month ago, AMD has finally and officially launched its latest flagship graphics card, the Radeon RX 480, into the Philippine market.
"Our message to gamers everywhere is that the Radeon RX 480 is every bit as much your card as it is ours," said Raja Koduri, senior vice president and chief architect, Radeon Technologies Group, AMD. "We designed this technology by listening intently to you, the gamers who have bought and played on our graphics technology for years. We've worked tirelessly to produce something that satisfies the most discerning gamer, and delivers the ideal product at an impeccable price. We couldn't be more grateful for the reception we've received from gamers, customers, and technology partners who see what our engineering team has accomplished, and agree that with the Radeon RX series, gaming and VR is truly #BetterRed."
The Radeon RX 480 is the company's next-generation graphics technology featuring the company's latest Polaris technology and 14nm FinFET process. With the Radeon RX 480, AMD seeks to make premium virtual reality gaming more accessible by being placed at a very affordable price point which consequently also makes it the best card in its class. The Radeon RX 480 features a 8GB of GDDR5 graphical memory coupled with a 256-bit memory interface. At reference specifications, the Radeon RX 480 features a clock speed of 1120MHz base and 1266MHz boost as well as an effective memory speed of at least 7Gbps and a memory bandwidth of at least 224GB/s.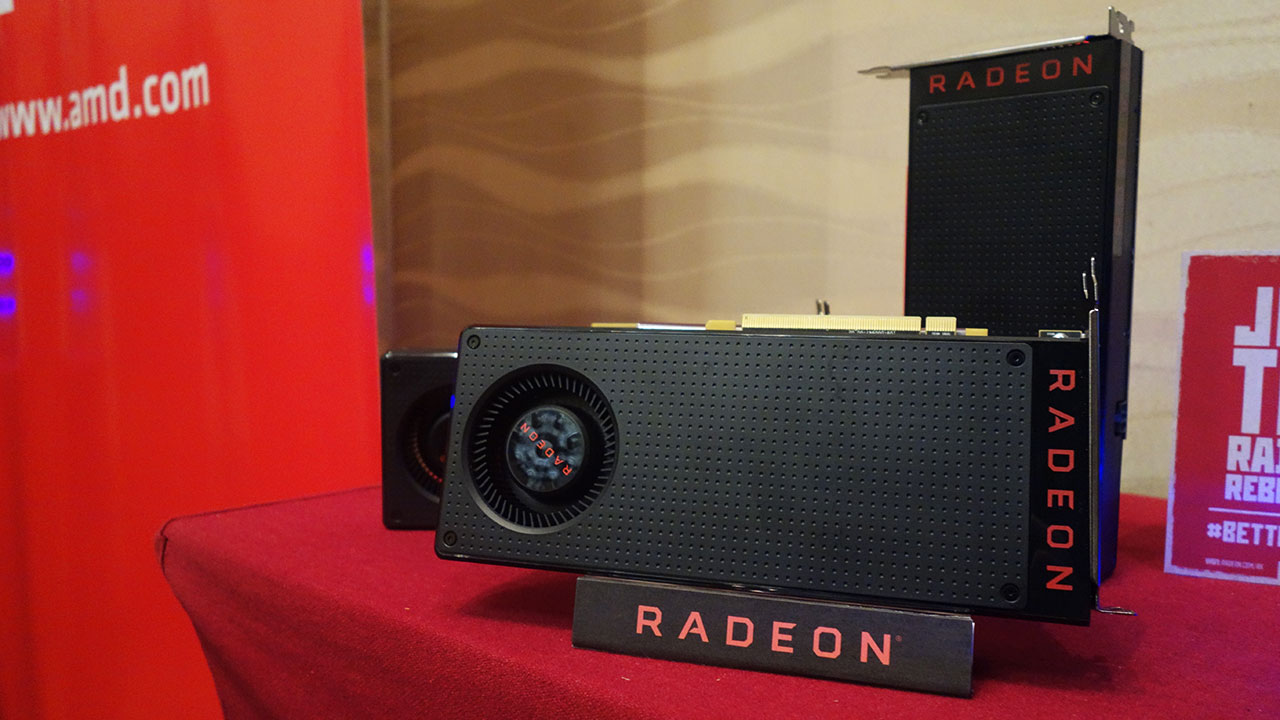 The Radeon RX 480 is compatible with all current VR technologies including the Oculus Rift, Steam VR and the HTC Vive, and AMD's own LiquidVR. It is also compatible with next-generation gaming technologies and APIs such as DirectX 12, Vulkan, and AMD's FreeSync technology to bring premium HD gaming to gamers at an accessible price. AMD has complimented all this by equipping the Radeon RX 480 with all the latest display output technologies such as HDMI 2.0b, DisplayPort 1.3 HBR3, and DisplayPort 1.4 HDR, enabling the Radeon RX 480 to be used with both current and next-generation displays and VR devices.
The Radeon RX 480 is now available from AMD's many partner manufacturers including Sapphire and XFX through authorized retailers and distributors nationwide at an SRP of Php15,000 for the 8GB variant of the card.